How to Organize Bathroom Products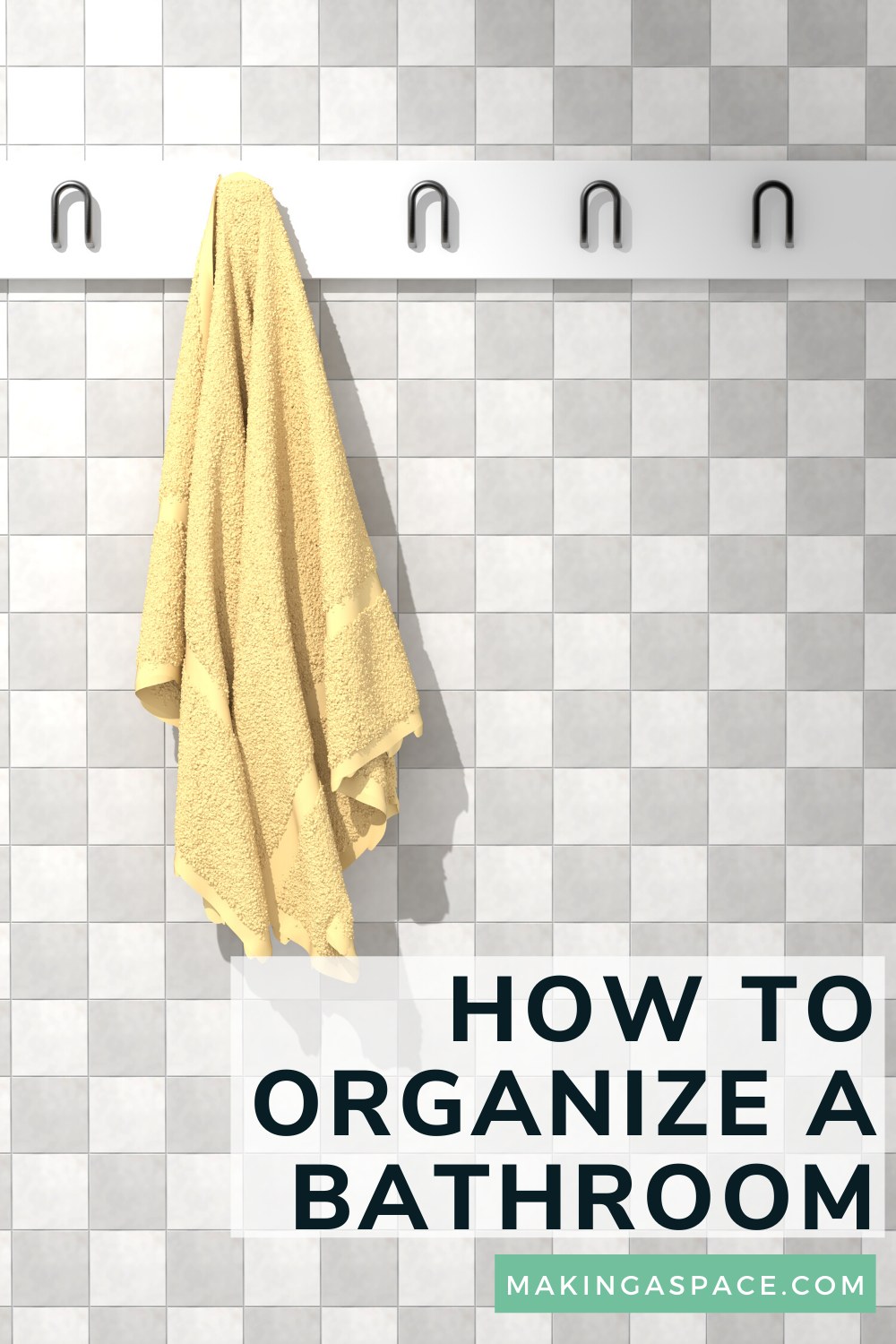 If you are the person who opens up their bathroom closet or looks at their shelves or counter and sees a disaster, toiletries in no particular place and overall mess then this bathroom organizing post is for you.
Below, I will teach you about the 8 ways that you can instantly transform your bathroom shelves and counters from scary to satisfyingly clean using my experience as a guide.
How I Can Help You Organize Your Bathroom
We recently renovated the upstairs bathroom and the first thing I did was clean out the closet and made sure we had was MORE space and a spot somewhere for everything we'd need as a busy family with three kids.
Believe it or not, we still have a bit of space to spare.
I hope you find this list useful and apply the tips below to help organize the day to day products that we all use in the bathroom.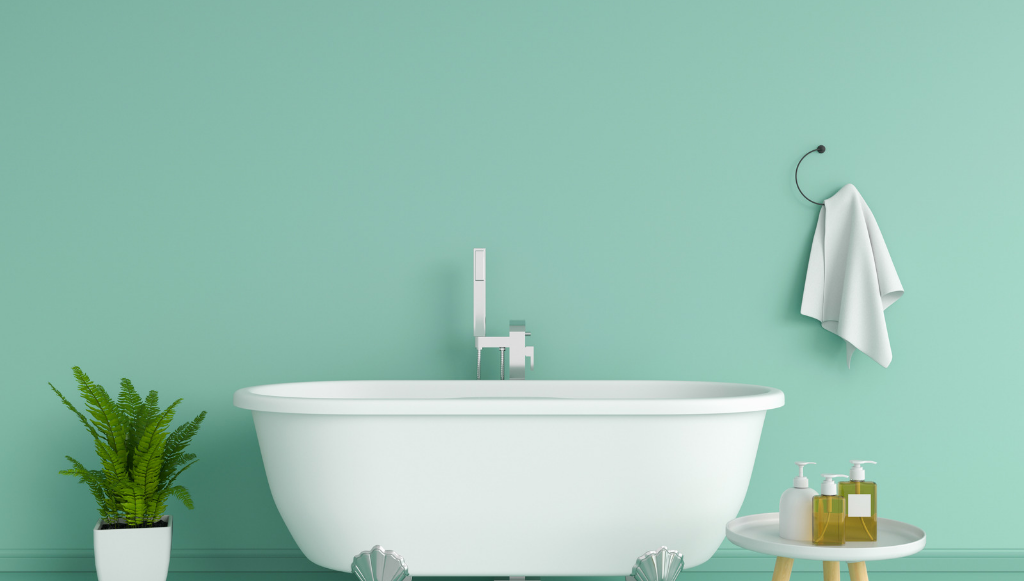 Steps to Organize a Bathroom
1. Get Rid of Stuff – Declutter The Bathroom
Yep, the most obvious place to start is to start going through and throwing away the products that we all have laying around but NEVER use!
If you haven't used it in a year then get rid of it or donate it (not medication!) to someone that may need it. You will be making some space and helping someone out at the same time.
2. Clean The Bathroom Space
Once you have decluttered the next step is to clean! Dust and then wipe those shelves down with wipes. You will be surprised by how much dust can collect in shelving spaces.
Psst!: Don't forget to clean in the cabinets and drawers too! Your bathroom space with thank you!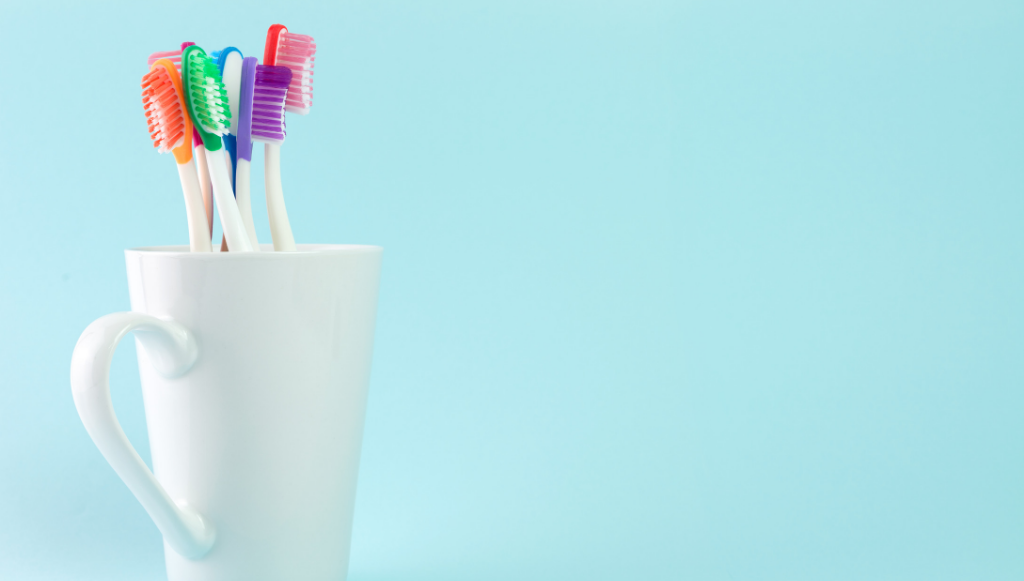 3. Keep The Bathroom Counter Space Mess-Free
Our counter holds only toothbrushes, toothpaste and hand soap! That's it.
I purchased a toothbrush holder for the kids and a tray that holds their hand soap and toothpaste.
Everything else including hairbrushes, combs and hair spray has a basket or space where it is so be placed which means it stays off the counter when it's not being used.
4. Use Bathroom Drawer Dividers And Inserts
Each of the drawers has a plastic tray or fabric basket that holds hair ties, brushes and makeup. I would suggest using plastic bins for makeup since it tends to get messy.
If you are like most parents that have children who fail to put their stuff away, this is the perfect way for them to know EXACTLY where something goes. It worked for my three so far.
5. Get Hooks For The Bathroom
Towel space and hanging was a major issue for our bathroom since three kids are using it every day. My husband and I ultimately decided on SIX hooks for the towels so that way there would always be space if they needed it.
Before we used hooks the kids would throw their towels over the bathtub or hang them from the doorknob. Since the towels now have a spot to go we haven't had a problem with the kids forgetting to hang them up!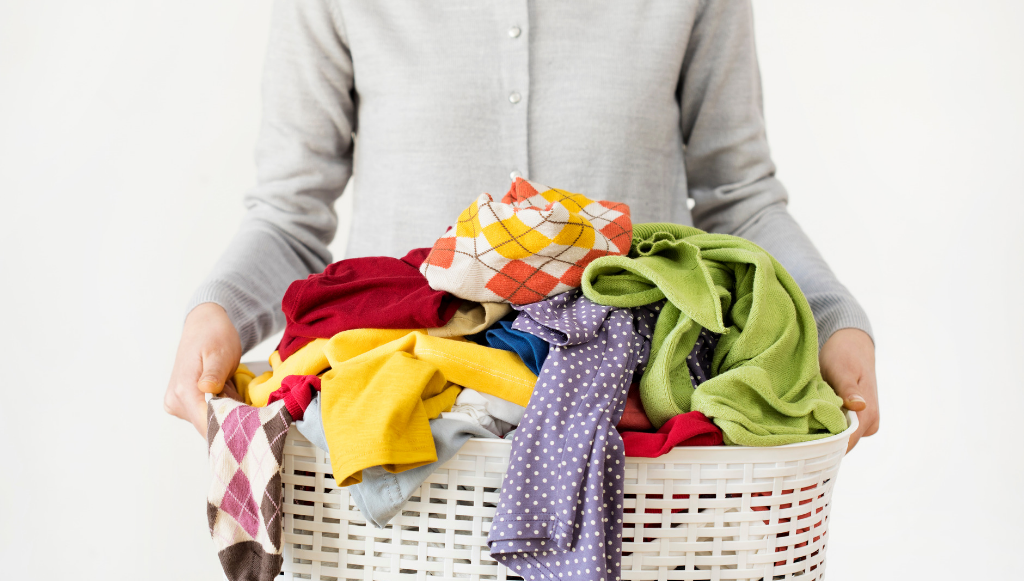 6. Have a Laundry Basket In Your Bathroom Closet
This is probably one of the most important organization tips I can offer! Have a laundry basket in your bathroom! We use a tall plastic bin but any kind will work as long as it fits in your space.
When we redid the bathroom closet I had my husband move the shelves around so there would be a space to slide a laundry basket in to collect clothes. This has been a lifesaver for us!
It keeps the bathroom floor clean from kids' clothes and is hidden with the door is closed!
7. Use Plastic Bins In The Bathroom Closet
We use a three drawer plastic bin on the shelves in the bathroom to organize our meds, first aid and teeth cleaning supplies.
The first drawer is meds like cough drops, ibuprofen, and cold medicine that we may need throughout the course of the year.
The second drawer is full of first aid supplies like bandaids, kt tape, medical tape and more.
The last drawer has extra toothbrushes, floss, and toothpaste that we have collected over time from visits to the dentist.
8. Use Small Baskets / Bins
Baskets are a great way to store everything you'll need in a bathroom! I use low rectangular baskets/bins in the closet to organize my bottles of cold medicine, couch syrup and other items that need to stay upright.
I also use a basket just for my dogs to keep their meds, shampoo and toothbrushes all in one spot. You can use a crochet basket for whatever you may need too!
I hope these organization tips help you transform your bathroom from blah to amazing!
One final tip: Remember to organize in a way that works for you and your life.
---
Use our images below to save to Pinterest, so you can come back to these bathroom organizing tips time and time again!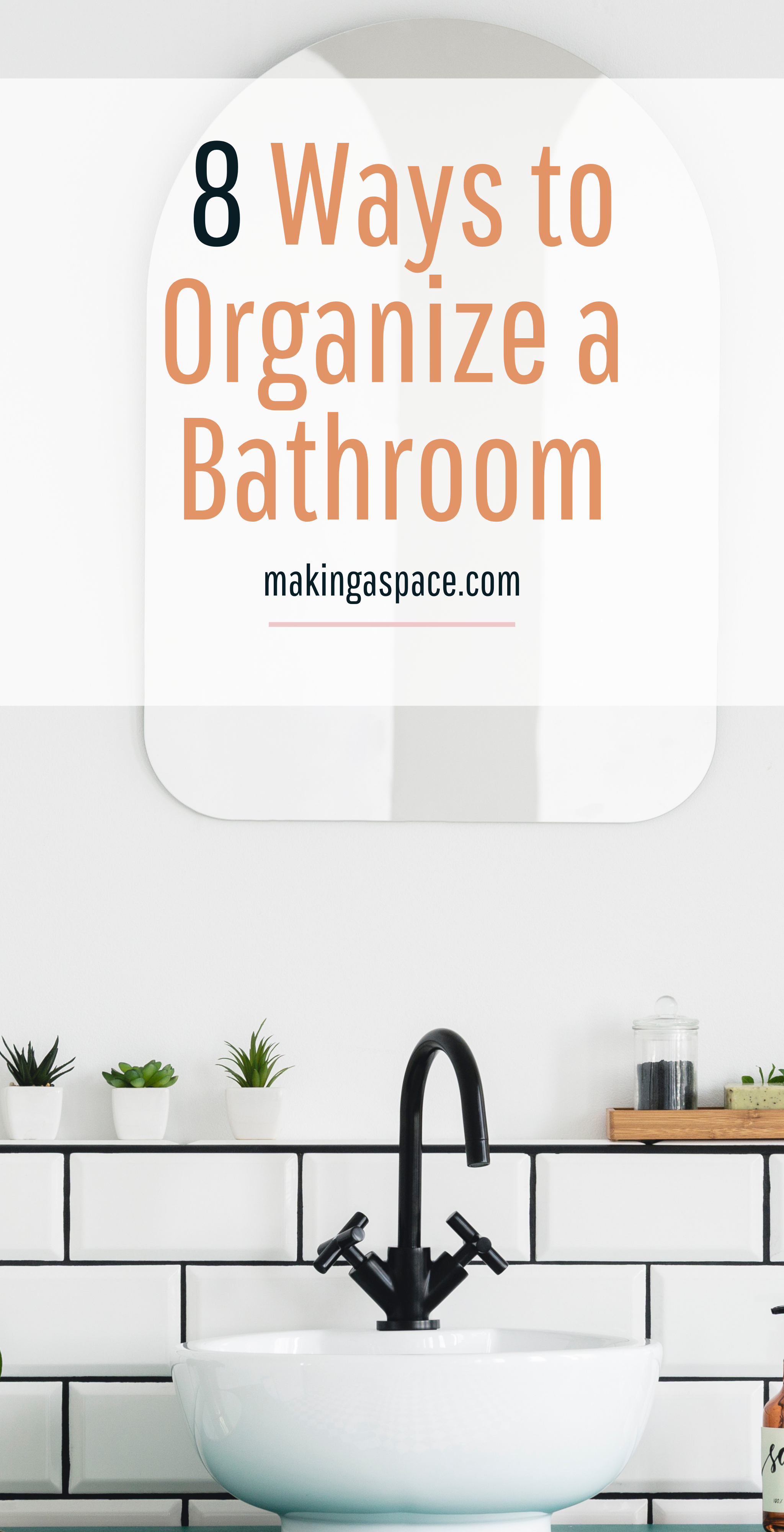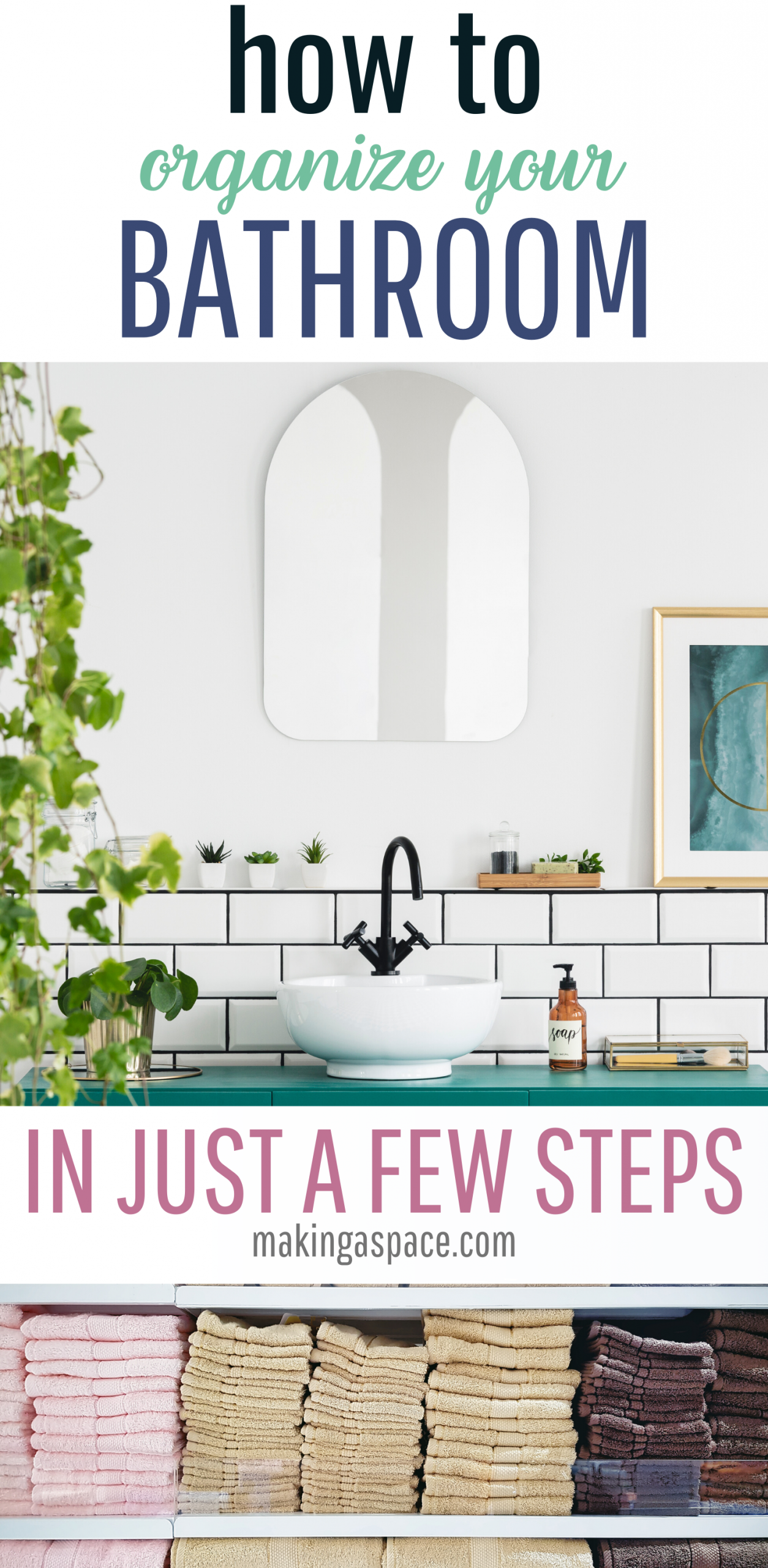 Want More tips On How To Organize a Bathroom & House?
Be sure to follow along with Making A Space!
Find us on Pinterest, Instagram or on Facebook!
More Organizing Tips