Just imagine a shelf perfectly organized with rows of crochet baskets filled with your blankets, books, and whatever else you need to be stored.
If you are looking for some easy to make free crochet patterns that also double as the perfect way to organize items, then this post is for you.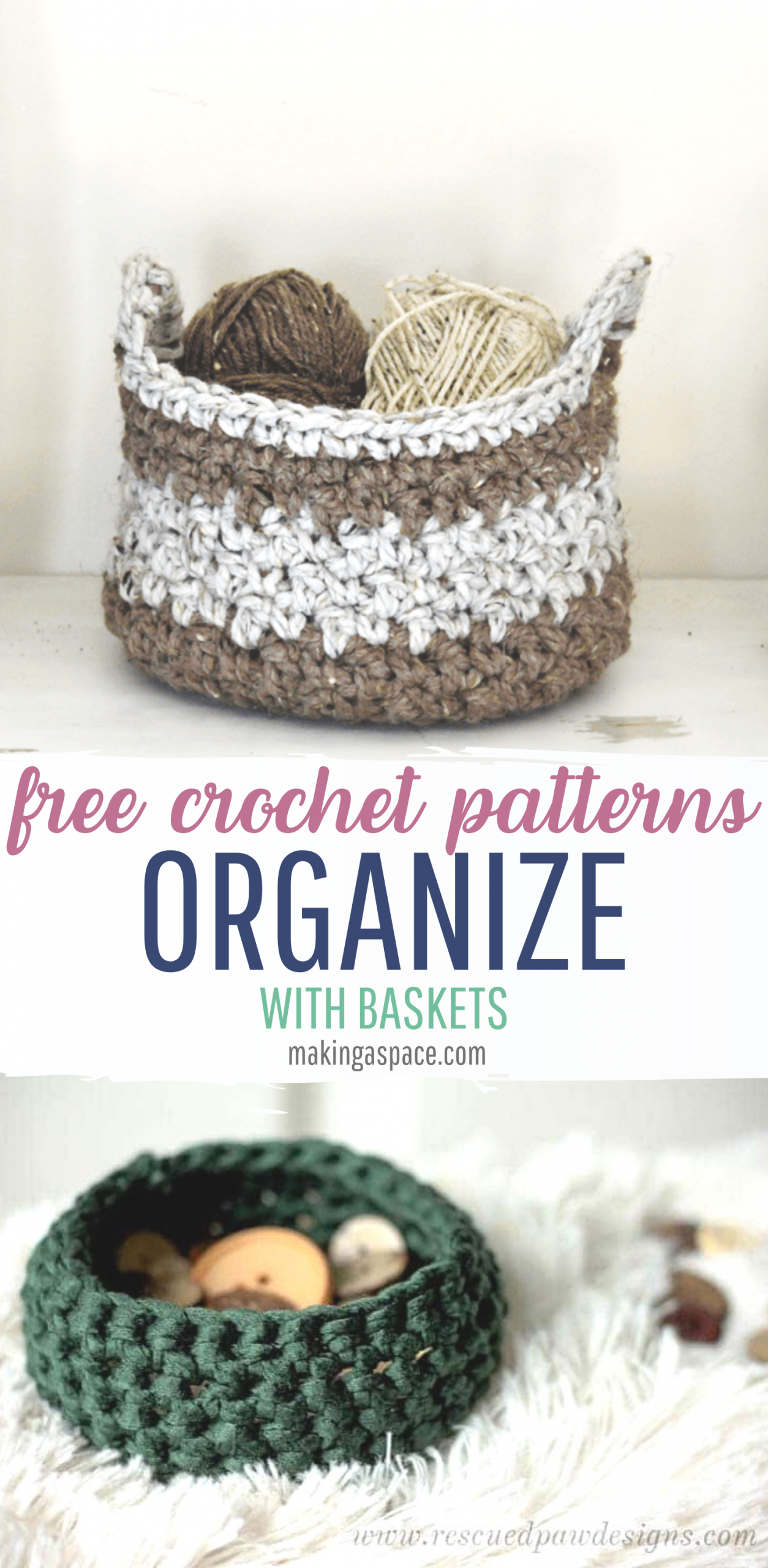 Crochet Organizing Baskets for Shelves
The one reason that you should start organizing with baskets is that it makes items easier to find! If you know where something is, it will make your life 10x easier. To make basket storage even better use labels that way anyone visiting will be able to find what they need in your house.
Depending on what room you need to organize in, you will find a basket below that will be sure to work!
Happy Crocheting!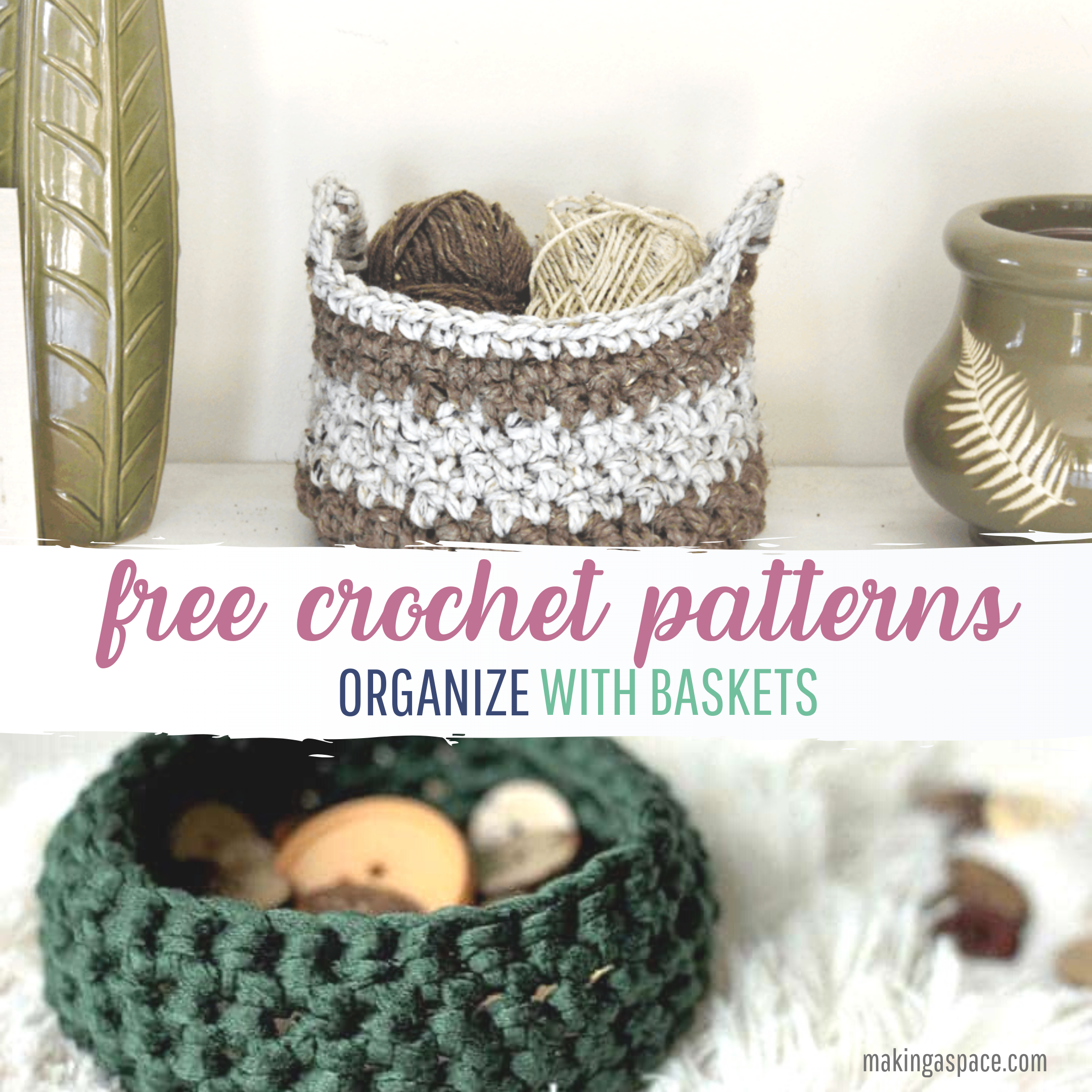 Eight Crochet Baskets That are Great for Organizing!
Bulky Crochet Storage Basket – Easy Crochet
Mini Crochet Tabletop Basket – Easy Crochet
Colorblock Crochet Large Basket – OneDogWoof
Modern Stacking Crochet Baskets – Sigonimacaroni
Large Crochet Basket – Meghan Makes Do
Mini T-shirt Yarn Crochet Basket – Easy Crochet
Nesting Crochet Baskets – Yarn and Chai
Large Crochet Basket with Twine – Make and Do Crew
Did You Make Any of These Baskets?
Tell us! #makingspace on Instagram!
PS:
If you are crocheting even more patterns than these, be sure to stock up on some yarn! My favorites are LionBrand Wool-Ease Thick & Quick and Vanna's Choice!