9 Of the Best Home Closet Organization Ideas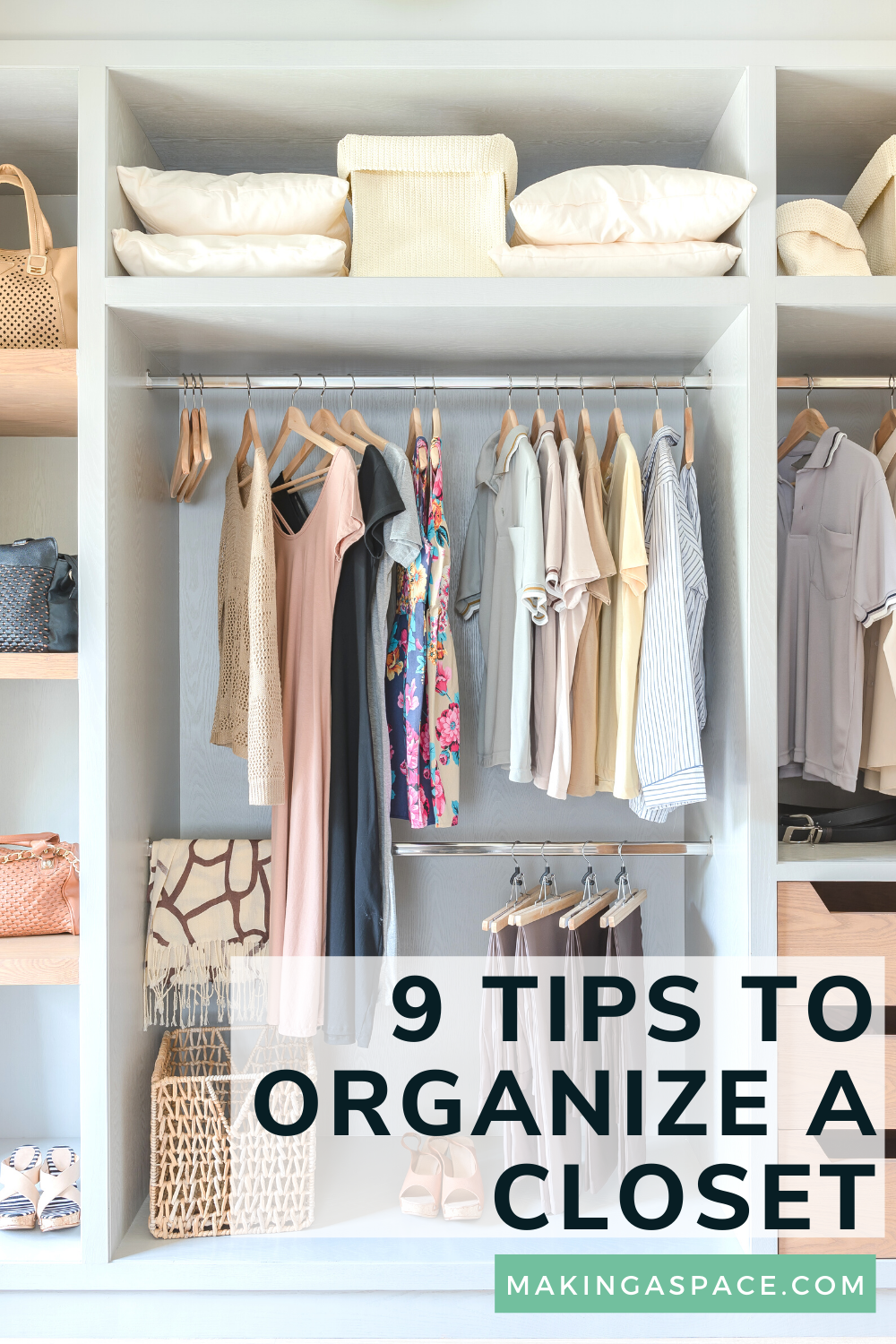 Imagine a perfectly organized closet that has everything in order, so you can start your day right! If this is what you are looking for, then this post about closet organization ideas can help!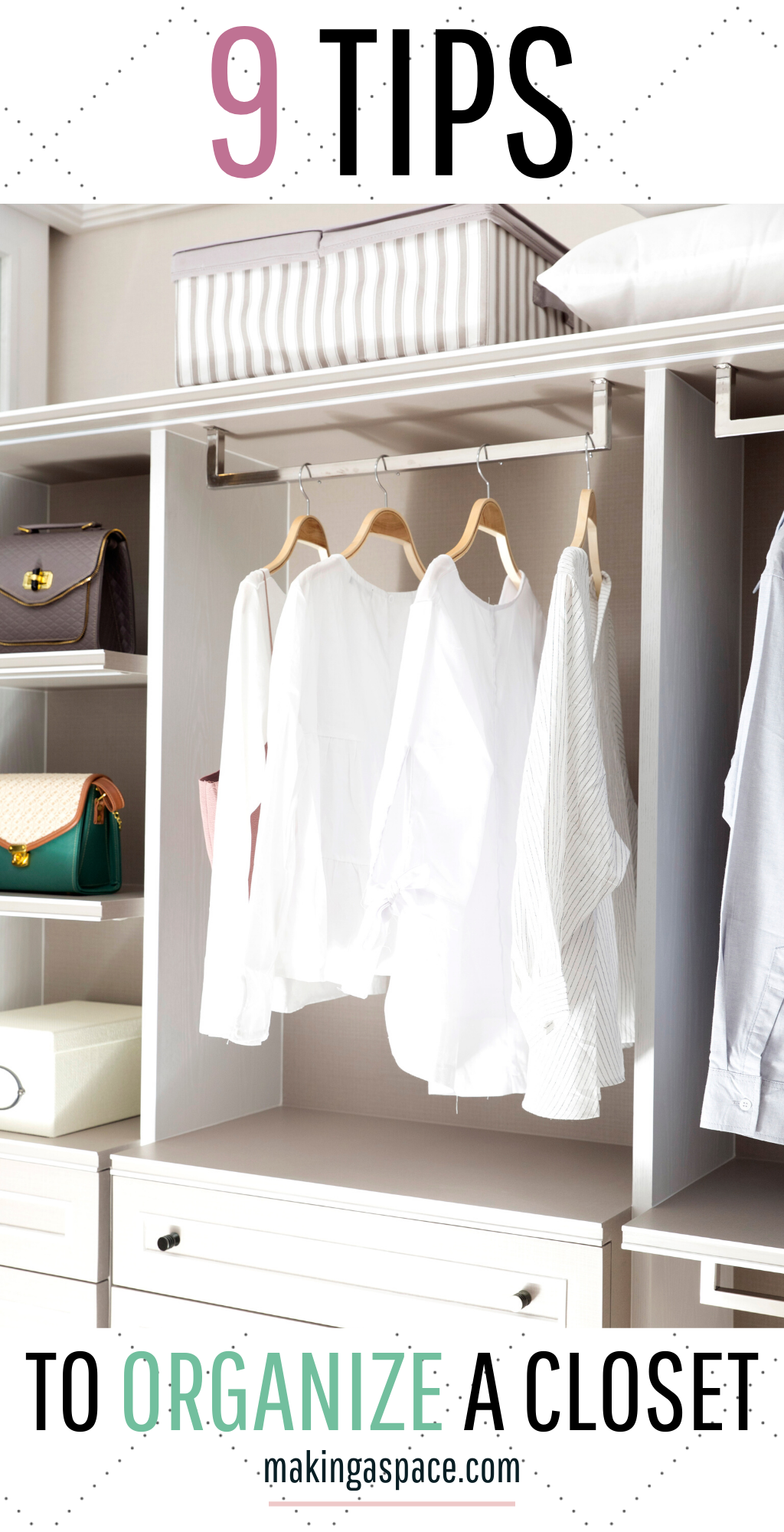 Since your day begins in your closet, you will want a space that is mess-free, clean and in order. With these simple closet organization ideas & tips below, you will have your space organized and ready for a good day every day!
I hope you enjoy these tips to get your closet and shelves in tip-top shape!
Happy Organizing!
9 Tips to Organize a Closet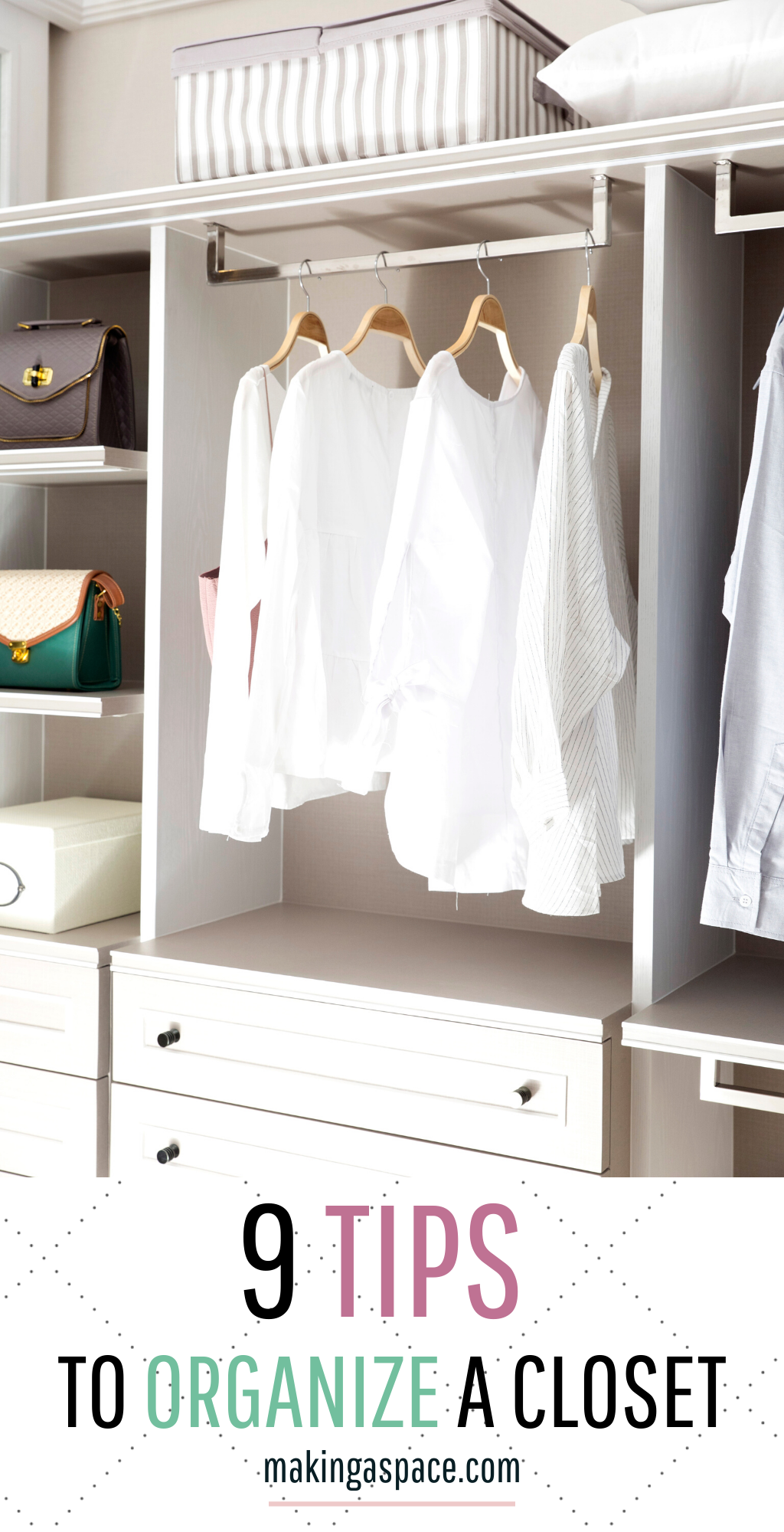 #1. Declutter
The first thing you will want to do is go through your clothes and figure out which ones you do not wear anymore. A good rule of thumb is if you haven't worn in a year, then it goes in the donate bin. Also, if it doesn't fit you, then it has to go too! Extra clothes that you don't wear means more clutter, which is a no-no for an organized closet.
#2. Hang and Store Your clothes With a Purpose.
After you declutter, you are now ready to organize your clothes in your newly redone closet space. If you have space, hang up all your clothes (minus sweaters) in groups. Organize clothing in groups as listed below.
Dresses
Long Sleeves
Short Sleeves
Tanks
Jeans / Pants
#3. Fold Your Sweatshirts and Sweaters
Next, fold your sweaters in a neat pile that is not high. I do not recommend hanging sweaters because they will stretch and change shape. If you wish, you can organize them inside fabric baskets or cubbies.
#4. Use Baskets
Use a low basket to store flat shoes, slippers, or flip flops. Baskets will save space and keep your shoes off your bedroom floor. You could even make baskets to use in your closet. I have a post about crocheting baskets if you like DIYing!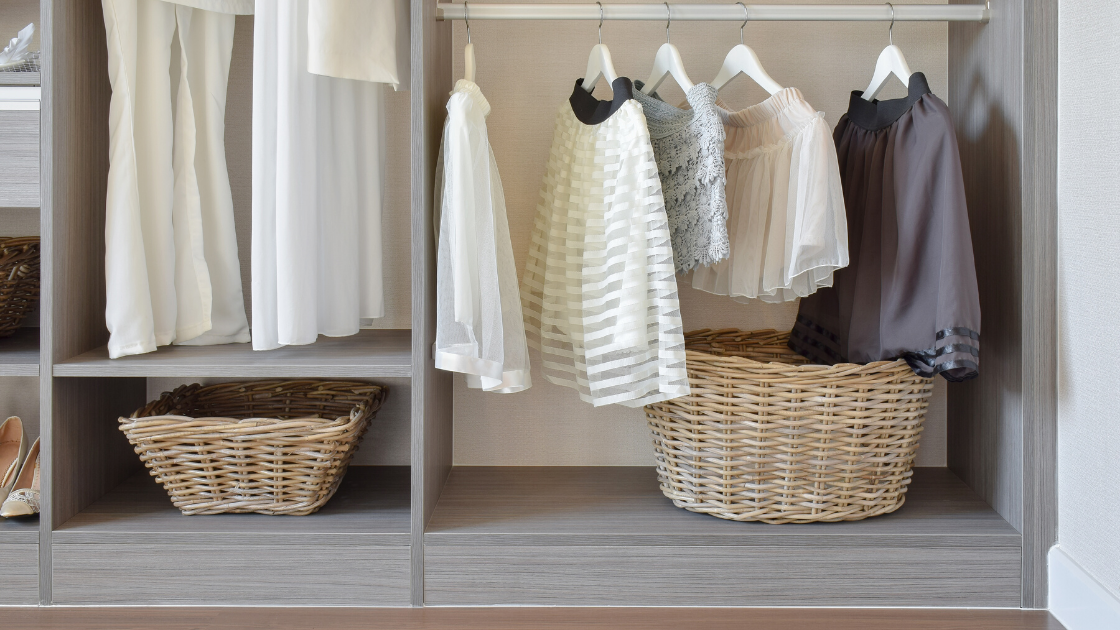 #5. Hang Bags and Purses
I use a regular hanger and a fabric dust bag to store my purses to keep them dust-free and organized. A dust bag is just a suggestion ; you do not need this to store your purses. You could easily just hang your purses on the hanger, and it would work just as well.
You could also store your purses or bags on shelves, too, if you prefer.
#6. Use An Over The Door Organizer
Over the door organizers are perfect for hanging up small items that don't quite have their own space like belts, scarfs, and ties. Check out one that I use and recommend here.
#7. Keep Drawers Tidy and Easy to Use
To keep your drawers tidy, I'd suggest using a drawer organizer. I use ones similar to this one here for my kid's closets, and they have worked great for the past few years!
If you don't have drawers in your closet, they work great in dressers too in your bedroom.
#8. Maximum Wall Space
Use wall space in your closet to hang jewelry, belts, or ties or use cubbies to out of season clothes or clothing you don't use that often.
Small hooks are also are a great idea and are perfect for hanging hoodies, purses, or hats!
#9. Use Labeled Boxes
If space allows use labeled boxes to keep out of season clothing and accessories neatly organized. Store them neatly on the higher shelves or below your hanging clothes. You'll thank me later! 😉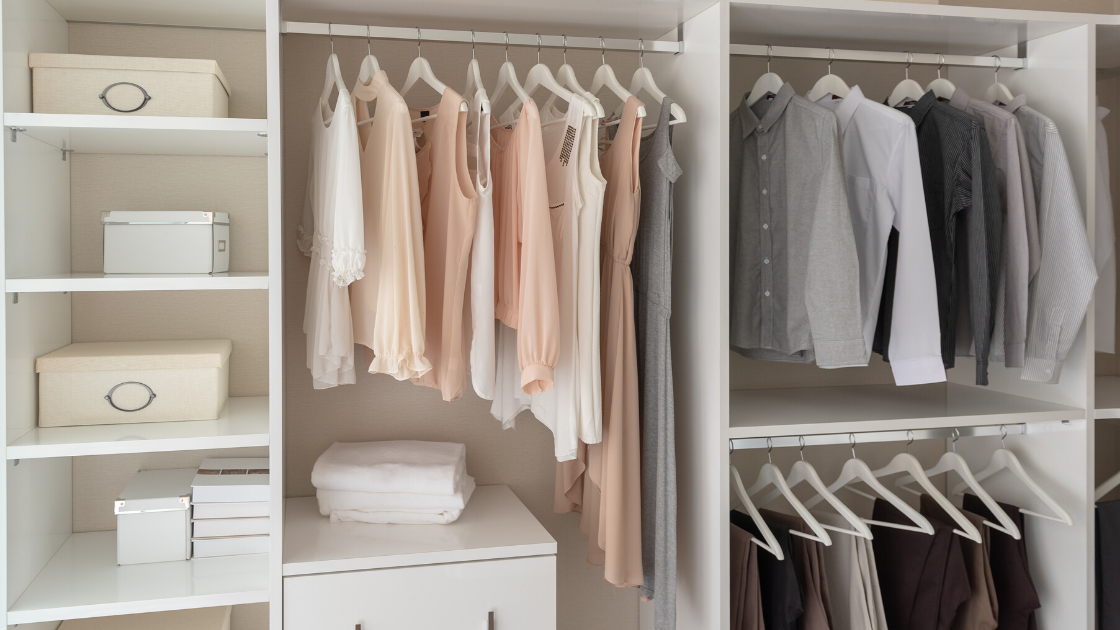 If you enjoyed these tips and found them useful in your organizing journey, please follow along with Making a Space on social!
Find us on Pinterest, Instagram or on Facebook!
Happy Organizing!
Shop This Post