How to Declutter Your Home Fast (4 Ways)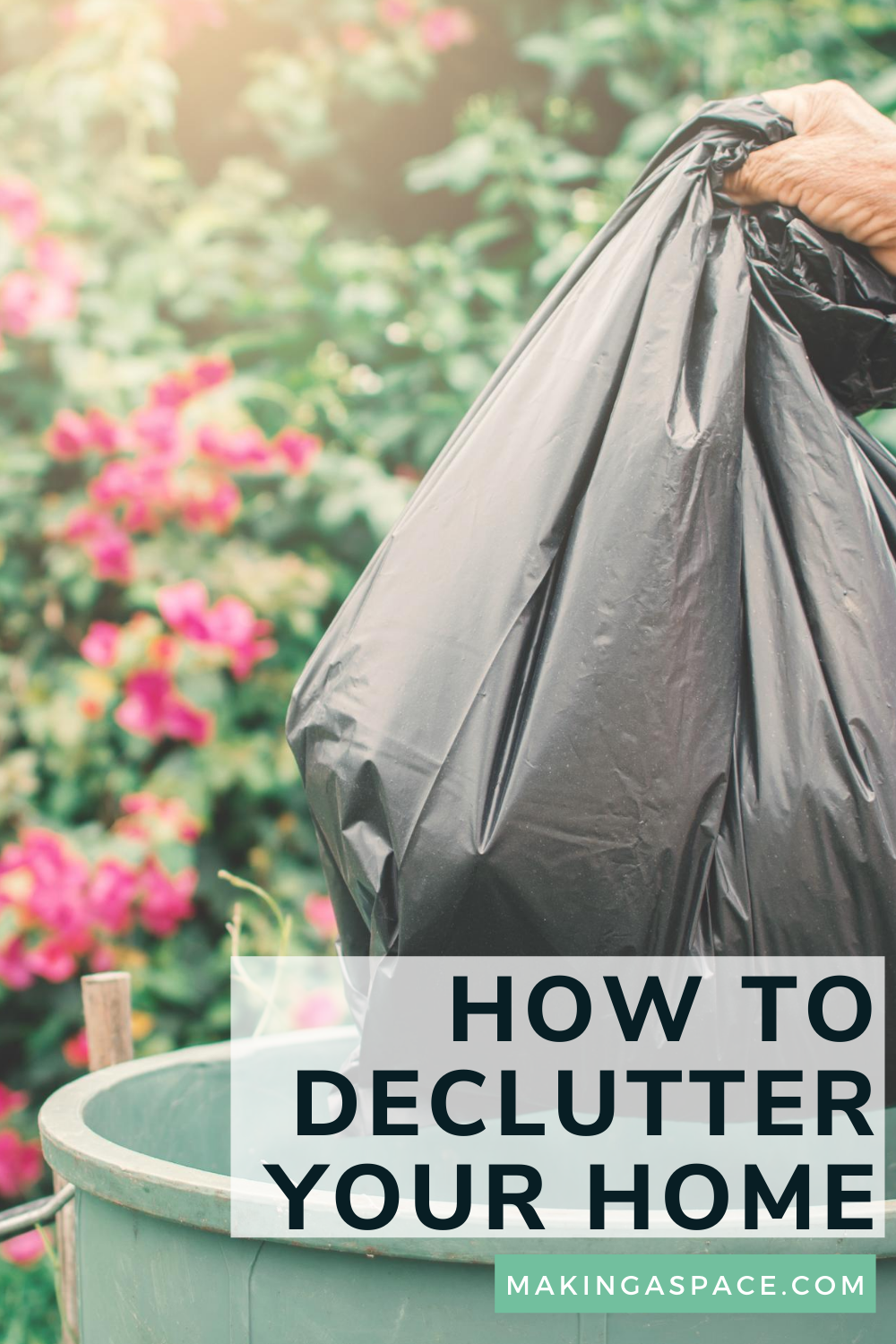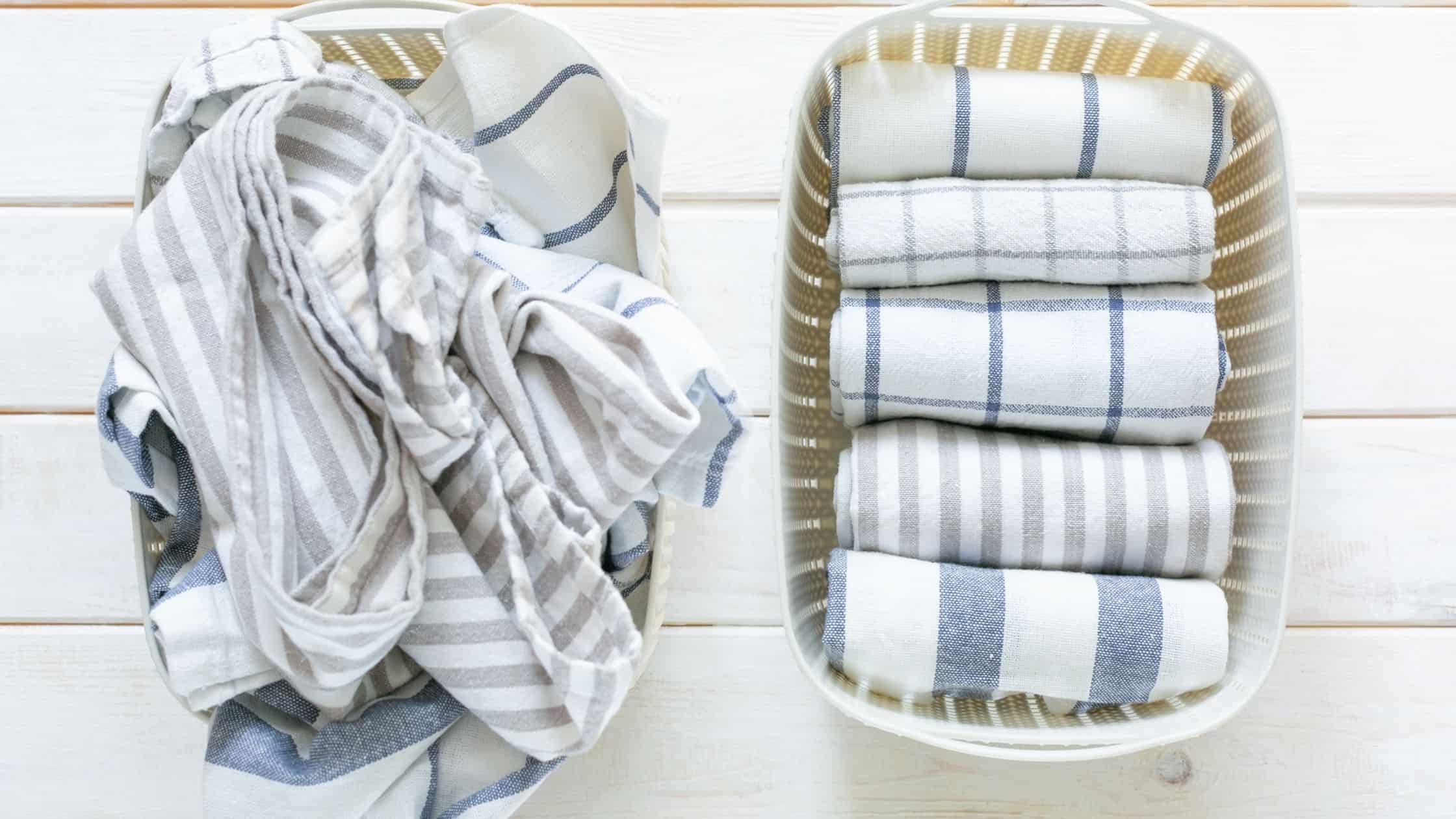 Are you searching for some advice about how to organize your home or how to declutter your home fast? Decluttering around your home can be fun and easy. Promise!
It doesn't matter what room is your house you start with, all that matter is that you start organizing.
Learn easy steps to declutter your house below!
Read on down to learn how to declutter your home fast and be on your way to an organized life.
Aren't sure if you are ready to start tidying up yet? Take a look at the books below and get yourself motivated or search Amazon for some great organizing books.
Get Rid of Stuff to Begin Uncluttering Your Home
First things first, get rid of trash to start to declutter your home! Go through the room you picked and just start cleaning. Receipts, flyers, school papers, whatever it is you have lying around, throw it away.
You will be amazed by how much more a room will look organized and clean once the excess trash is gone! If you fill one trash bag, that is a great start! You can do it. Promise. I did this same thing in my bathroom and it worked wonders. Check it out.
When you find items that are still in great shape, but you don't need (which you will) donate them.
Do you want to be sure you are making the right call of getting rid of stuff? Ask yourself these questions.
Have I used it in the past 6 months?
If not, do I ever plan on using it?
Does it hold sentimental value?
If you don't use it, don't plan on using it and it holds no value to you then away it goes!
Everything Needs a Space When Organizing
Next, go through your given room and put everything where it needs to go. If it doesn't have space, then it needs to go or be given one. I find it easiest to stay decluttered and organized when items have a spot where they belong.
You can check out our post about how to organize a junk drawer to get an idea of how easy it is to find a space for items. Read it now.
To make it simpler pick just 5 items and find a spot for them so it is not overwhelming. You can plan on doing this once a day until you feel like it is finished.
Ask For Help When You Declutter
If you want to declutter your home fast recruit some help and make it a team project! Ask friends, parents, children to make the time go by faster.
Working together is always a good idea to get anything done faster and make it fun in the process.
When Decluttering Always Follow These Four Steps
By repeating and following the four steps below you will set yourself up for success.
Easy steps to start decluttering fast
Throw Away Garbage

Get rid of trash, papers, and receipts

Recycle or Donate

Separate items into recycling or donate

Decide to Keep Items or Not

Go through each item and decide whether you are going to keep or not

Put Items in Their Own Space

Designate a spot for each item you're keeping
You Can Do it!
By following the advice above for each room in your home, you will be on the path to a decluttered life. Decluttering is fun and is very rewarding. Once you declutter a room, be sure to step back and enjoy the fruits of your labor. 🙂
Happy Decluttering.