How to Organize a Junk Drawer
Are you looking for a quick and easy way to declutter your junk drawer and bring a little organization to your space? If your junk drawer has turned into a catch-all, then read on down to find out how to declutter a junk drawer the easy way.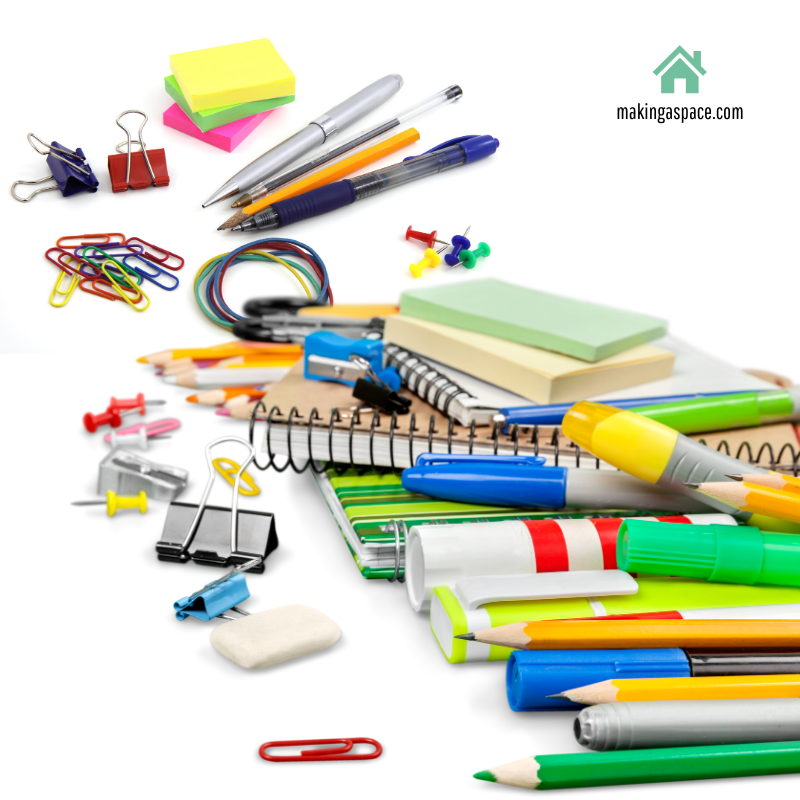 Learn How to Organize a Junk Drawer
We all have that one drawer that is messy where we put things like hair ties and batteries in because they don't have their own place to go. I am just as guilty as everyone else for doing this. Whatever you may call it we all have in our home.
Before I organized my drawer it was full of business cards, rubber bands, stamps, old receipts and random items that somehow found their way in there. Basically it was a hot mess of a space that had no functionally at all.
I will show you below what I did to transform my drawer and all you have to do is was the five organization tips I tell you about to go from a messy drawer to one that is in order!
Happy Organizing!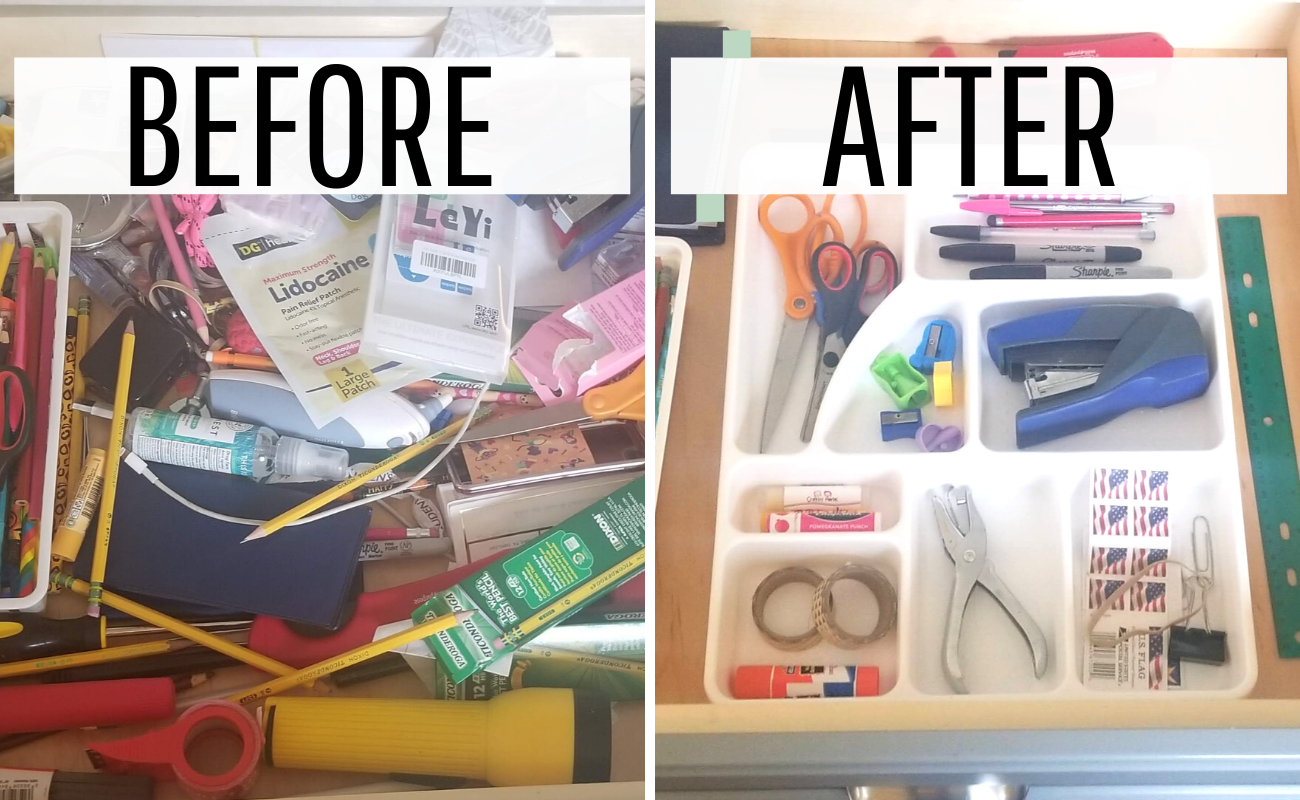 Junk Drawer Organizing Tips
Clean out the drawer – Seems obvious right? This is quite the feat when you are trying to declutter. Get rid of things you haven't used in the past six months, put things away where they should be like photos and cables/cords/chargers. Once it is empty use a rag to wipe it out. It will need it. I can promise you that.
Sort your items – I laid out my items that went together on my counter. For example, I put sharpies and pens together and had a separate pile for pencils because with three school-aged children pencils need their own space. 🙂
Buy an organizing drawer insert – Yep, It is that easy. Most home stores have a junk drawer organizer that you can buy! I found mine at Target but I have seen them on Amazon too. I bought a pencil holder for my drawer also because we have copious amounts of pencils.
Fill your tray – Since I have three school-aged children my junk drawer ended up being filled with the things they need on a daily basis. Things like pencils, pens, erasers, sharpeners, tape, etc.
Organize for your life – There is no one way that is correct when organizing your junk drawer. Everyone's drawer will be different. Just be sure to keep the things you will ACTUALLY use!
You Are Now Ready to Organize Your Junk Drawer!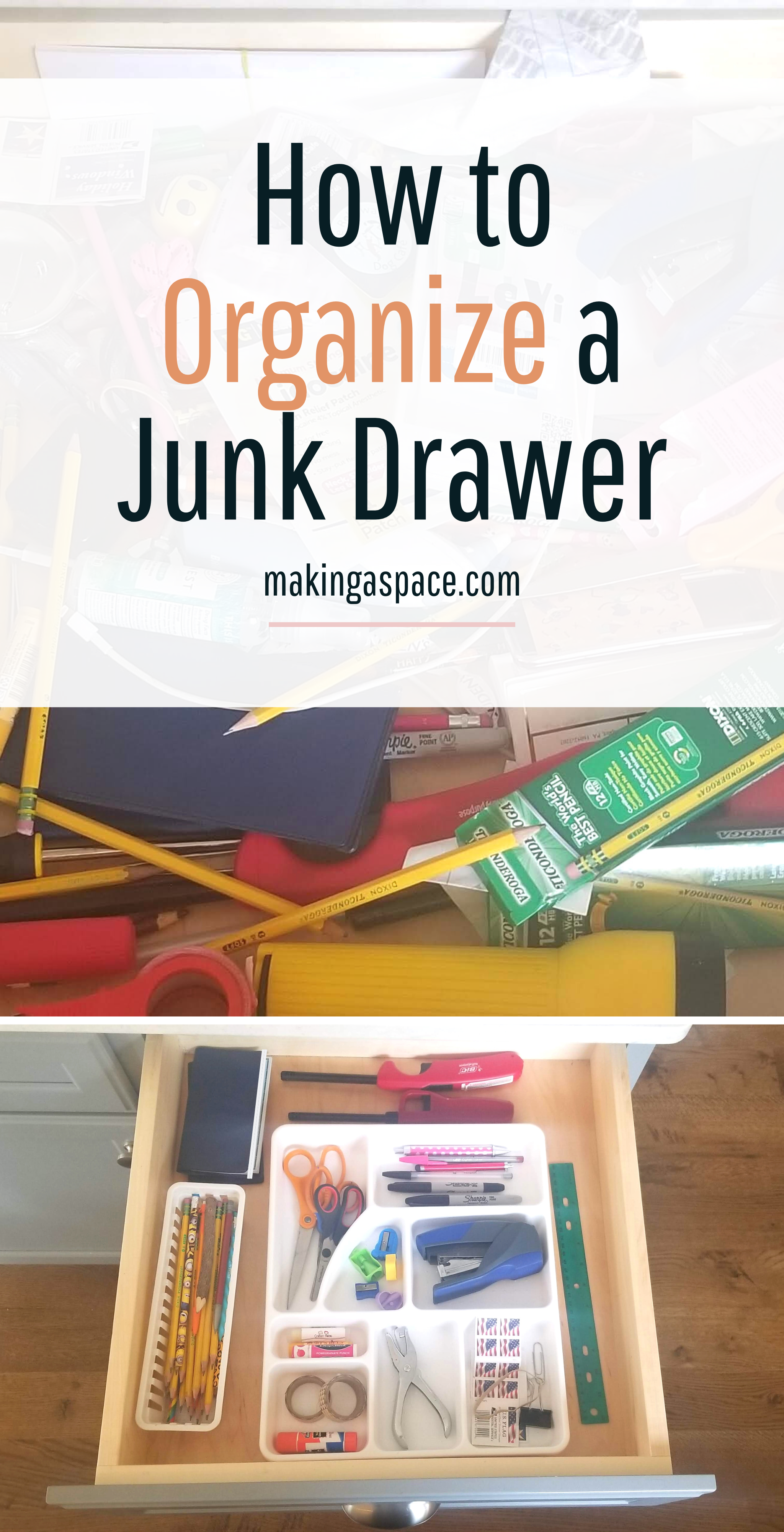 I hope these organization tips help you transform your kitchen junk drawer from messy to amazing.
One final tip: Remember to organize in a way that works for you and your life.