Best Kitchen Organization Ideas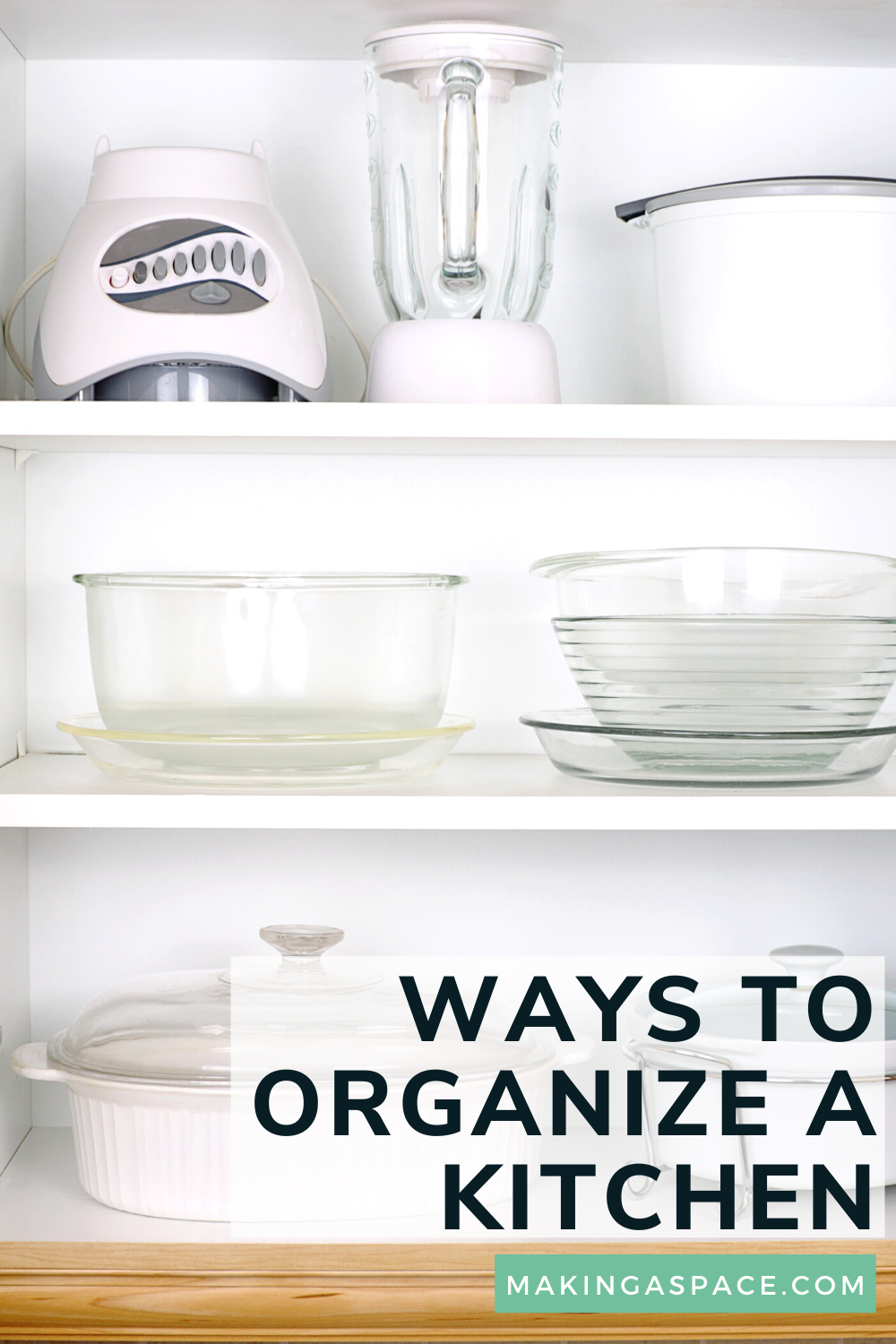 It doesn't matter if your kitchen is big or small organization still matters. From glassware, pots, lids, and even snacks keeping things in order in cabinets is a struggle for most of us. Read on down to learn about how to keep an organized kitchen easily!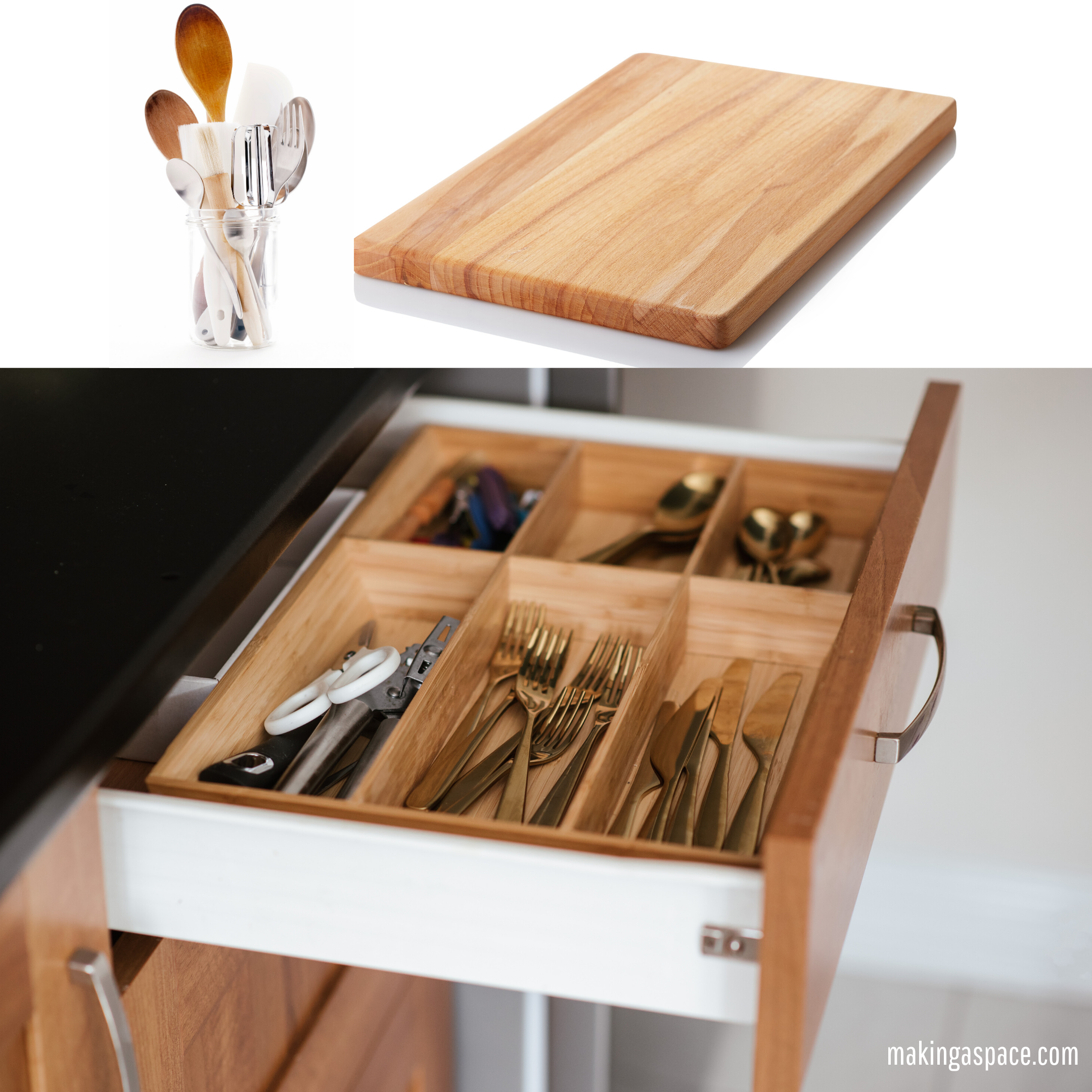 With the eleven tips below, I can show you how to declutter and organize your kitchen space in no time at all.
Happy Organizing!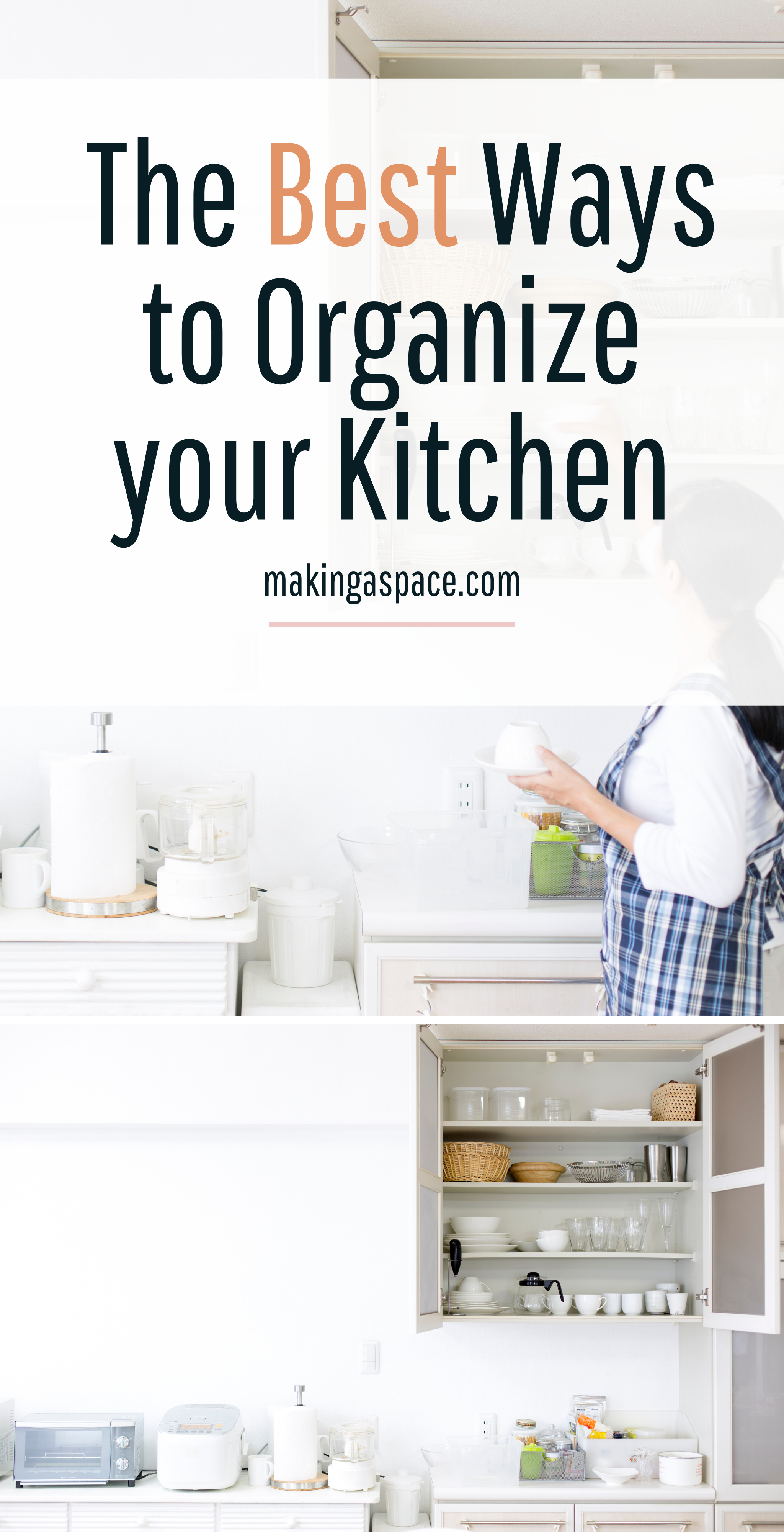 Eleven Kitchen Organization Hacks
Kitchen Utensil Holder – This is a great way to keep everything you'll need to cook within in arms reach.
Canned Goods Organizer – Use these stackable can rack organizers to keep your cans easily within reach and visible to know for sure what you have.
Spice Rack Cabinet Storage – Use a spice rack inside your cupboard to keep your spices and herbs in order.
Food Container Lid Organizer – Keep lids organized and easy to find with this must-have for the kitchen
Stackable Silverware Insert – Use these in your drawers to make keeping your utensils organized and right where you need them!
Use Storage Containers – Store your dry goods by keeping them in clear containers. I recommend the OXO brand for easily cleaning and durability.
Pull Out Chopping Board – Use a convenient pull out chopping board to cut vegetables and fruit and simply slide back in when you are finished prepping.
Small Wall Storage Basket for Keys and Mail – This will keep the clutter off your kitchen counter and one step closer to organization heaven.
Wall Mounted Rack – This easy to install kit is great for storing kitchen utensils, measurings cups and more. If you need more kitchen drawer space then this is a great solution!
Pan Organizer – Keep your pans neatly stored in your cabinet with this convenient heavy-duty pan organizer. It can be mounted vertically or horizontally depending on how you want to use it.
Wrap Shelf Rack – This 3 rack simple organizer will hold standard size boxes of foil, food wrap, and paper rolls. Store up to three rolls per shelf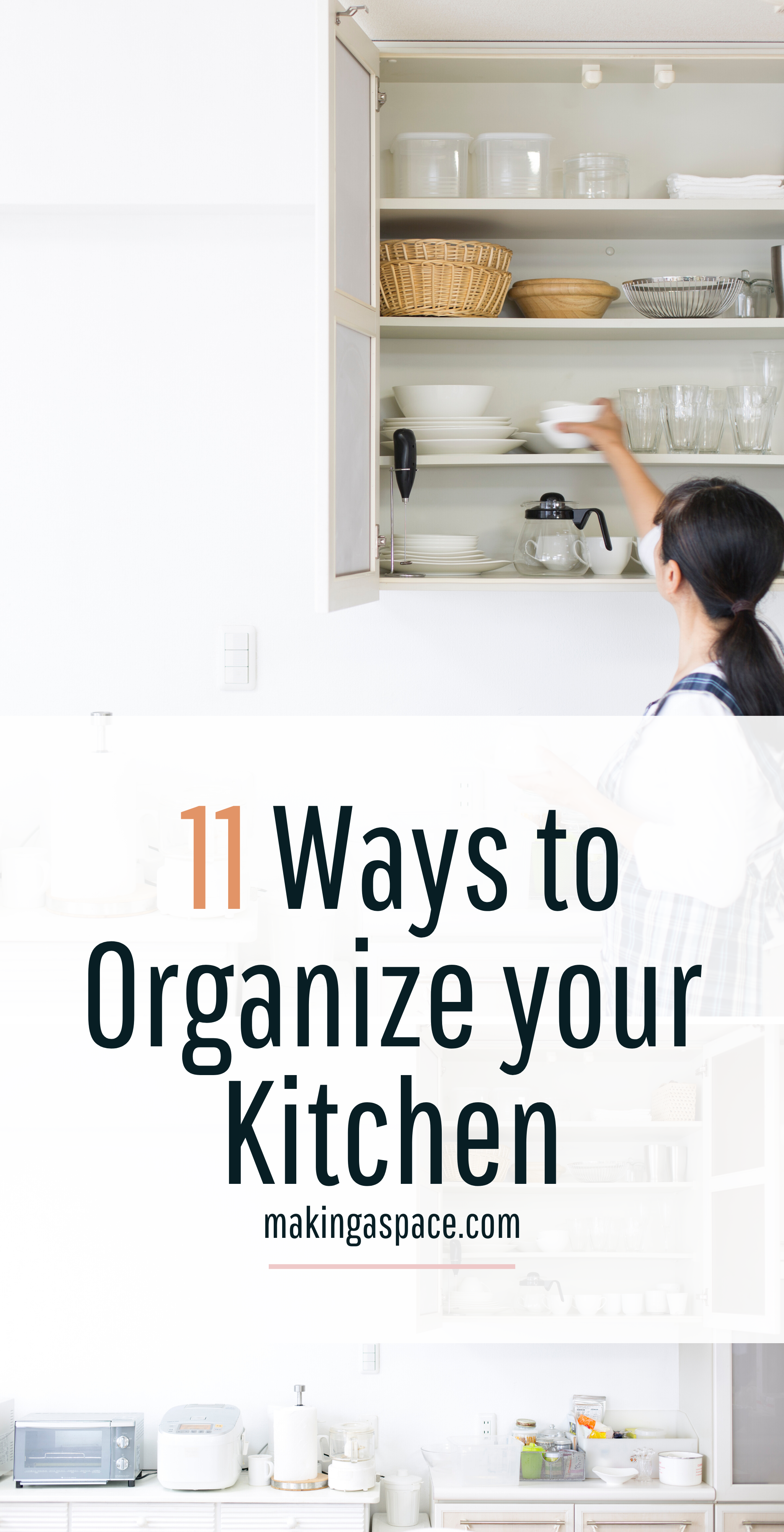 I hope these organization tips help you transform your kitchen from blah to amazing.
One final tip: Remember to organize in a way that works for you and your life.
Want More Help About How to Organize Your Kitchen and Home?
Do you want a printable weekly cleaning chart that will help along with your kitchen organization too? Sign up below to get the FREE PDF sent directly to your inbox!
Sign up for our newsletter for notifications on when we post something new.