Stone Fireplace With Barn Wood Mantel (Easy to Make!)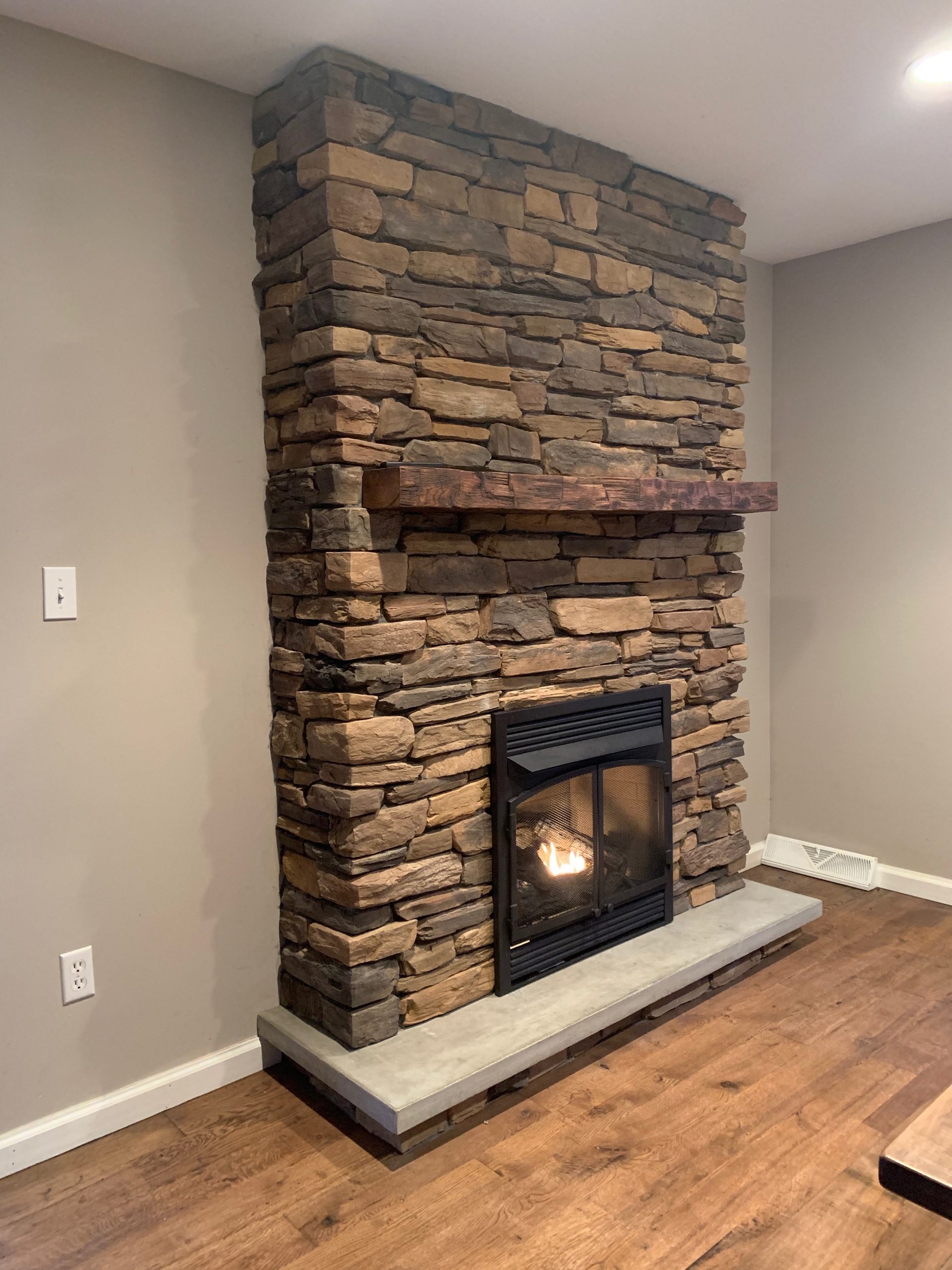 Do you love cozy fireplaces on a cold winter night? If you are like me, then your answer would be… Yes! Which means you'll love this stone fireplace with barn wood mantel tutorial.
If you'd like to see how we made our fireplace and maybe make a fireplace yourself, take a look below.
Scroll on down to see the pictures of when we DIY (ed) our own stone fireplace with mantel complete with reclaimed barn wood.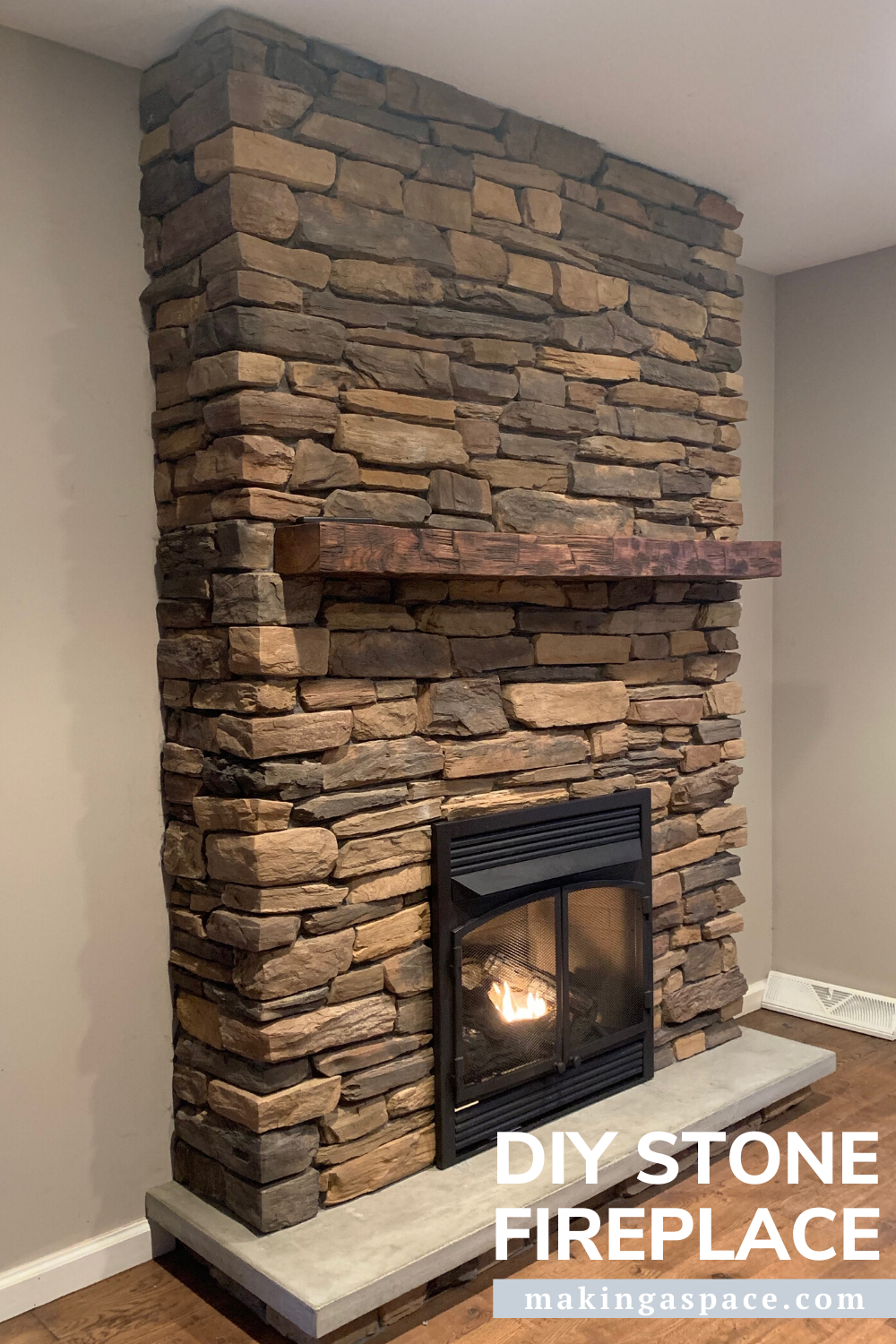 The Stone Fireplace With Barn Wood Mantel Project
I have wanted a fireplace with a barn wood mantle since we first moved into our home in 2012. The winters are COLD here in Pennsylvania and there is nothing that can compare to being able to warm up next to a cozy fire.
When we previously lived in Pittsburgh in our Victorian style house we installed a gas fireplace that was more of a slide in but it met our needs for what we could afford at the time. While I loved having that fireplace I had always dreamed of a classic "real" fireplace.
Well… I finally got one!
Earlier this year my husband and I decided it was time to install a stone fireplace in our home! I was thrilled!
We opted for a propane gas one that would since we live in an area that does not have gas available to the neighborhood. Hint: Our next door neighbor is a corn field and wide open spaces.
The Stone Fireplace Project Steps
To make this stone fireplace with barn wood mantel, we picked out our barn wood mantle from an old farm's barn. It came from a barn that was built in the 1800s. This mantel is beautiful and quite unique.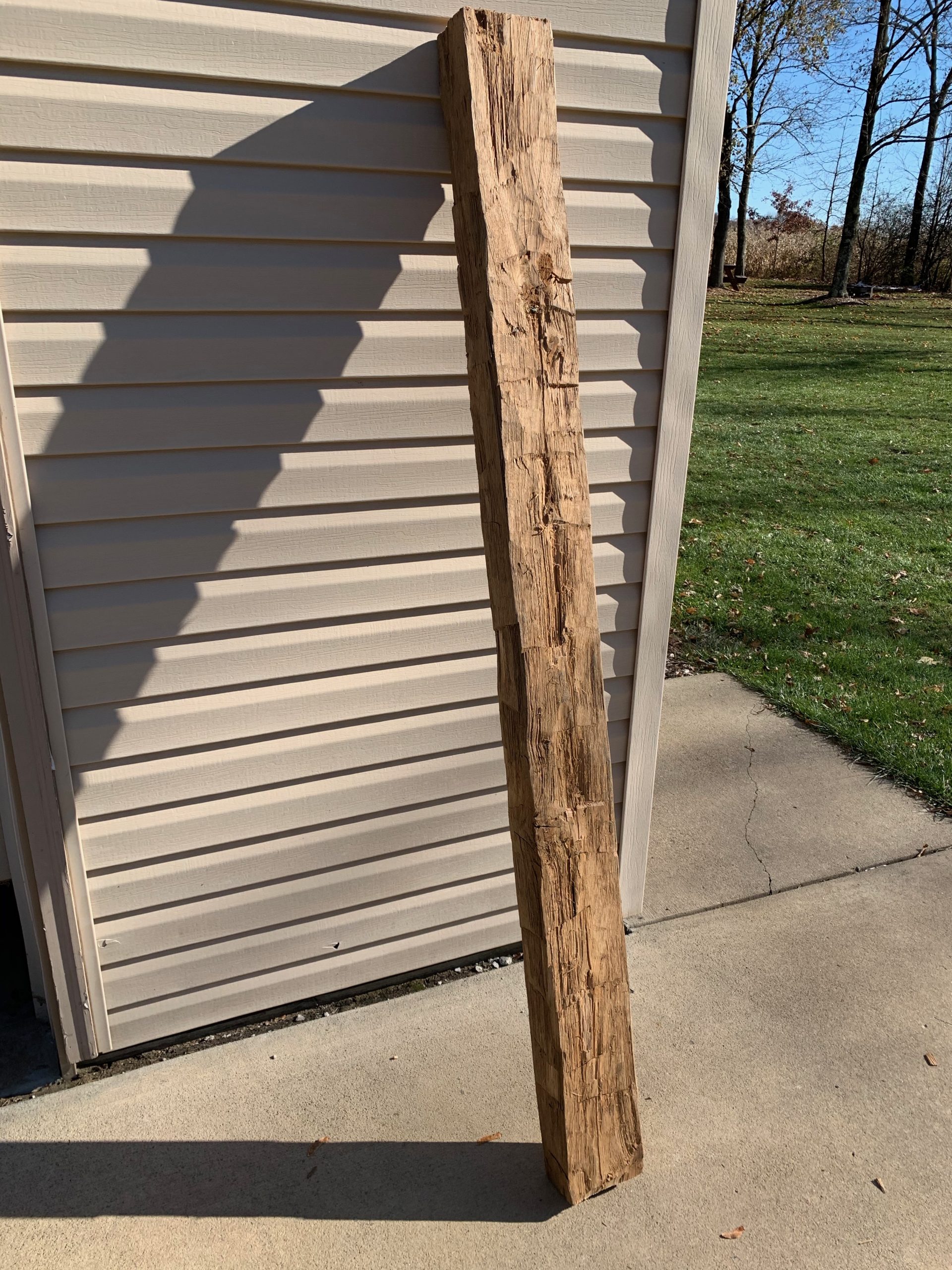 We next made our own DIY concrete hearth. (more on the DIY process coming soon) I love the way the concrete looks!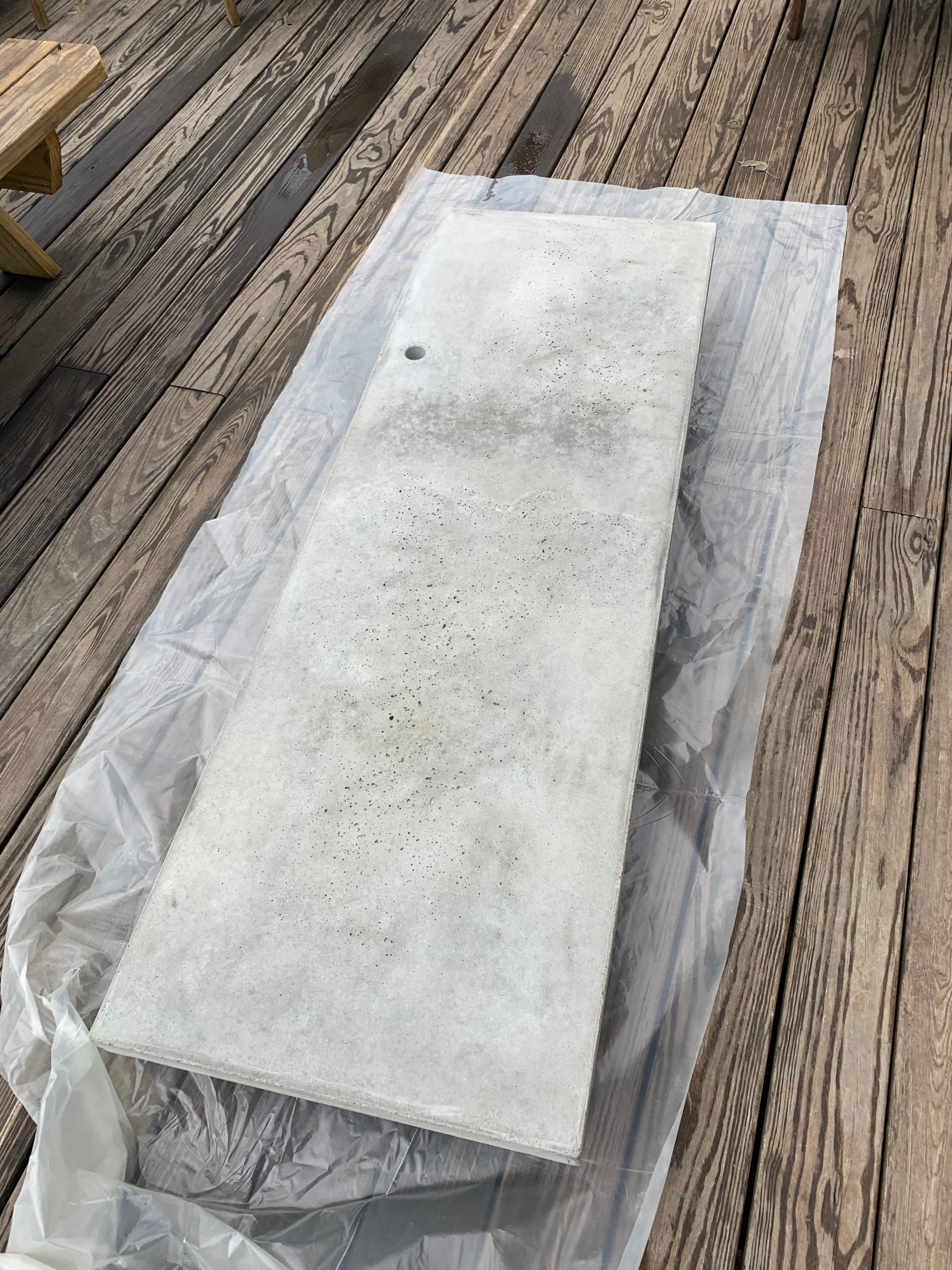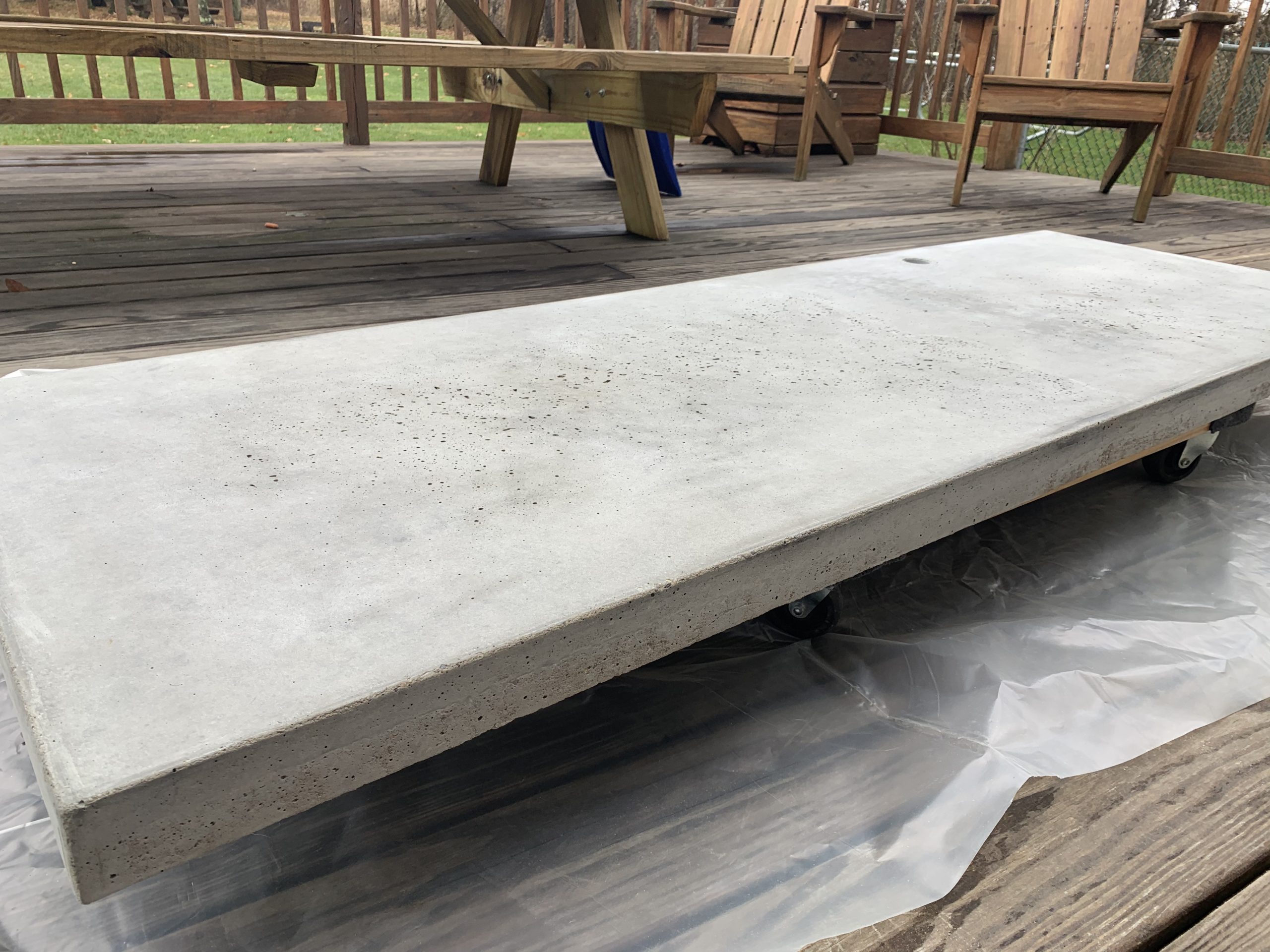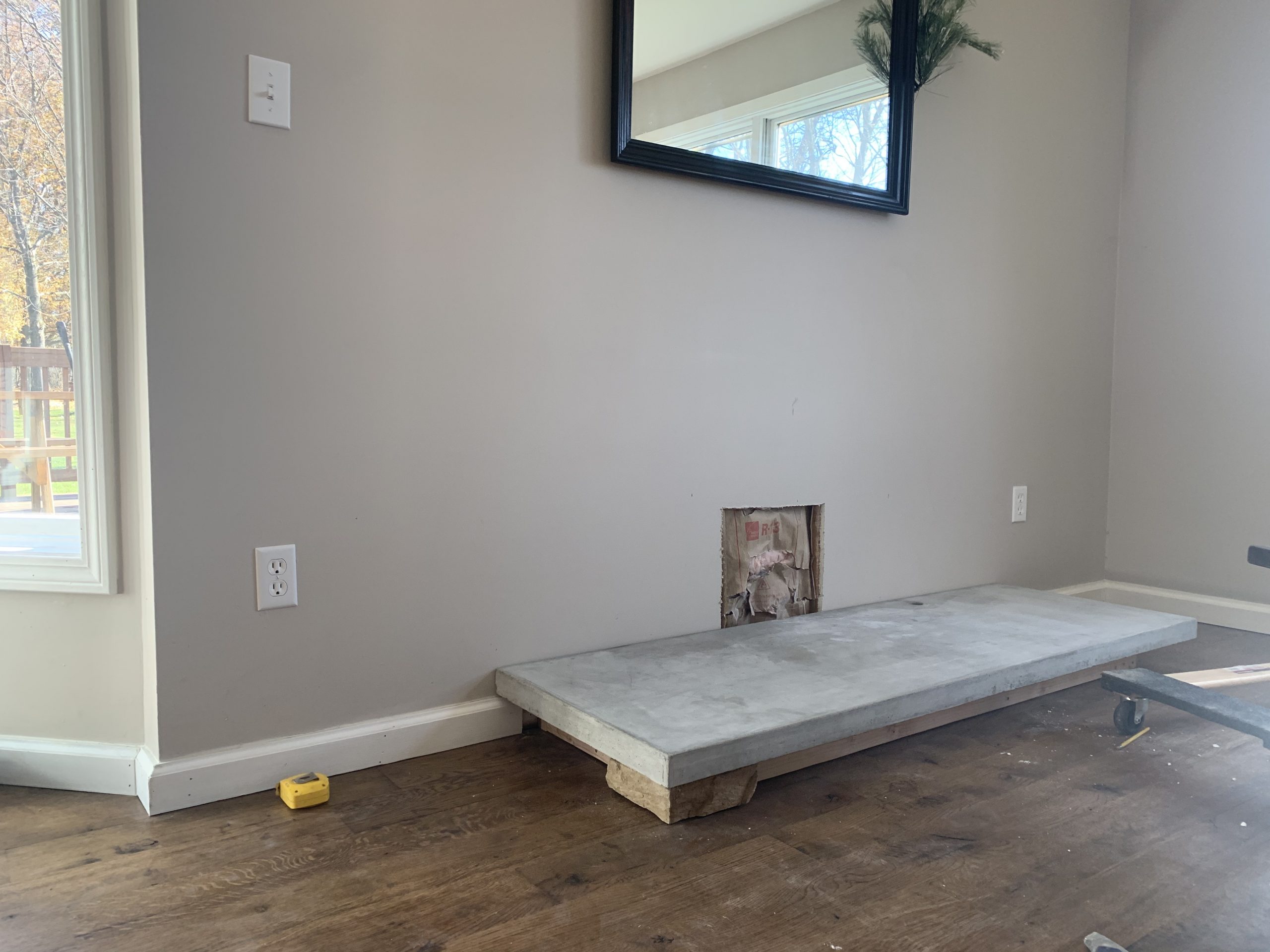 You can finish scrolling down to see the pictures of the steps we took to create our stone fireplace!
It was a lot of work but the finished piece is worth the effort.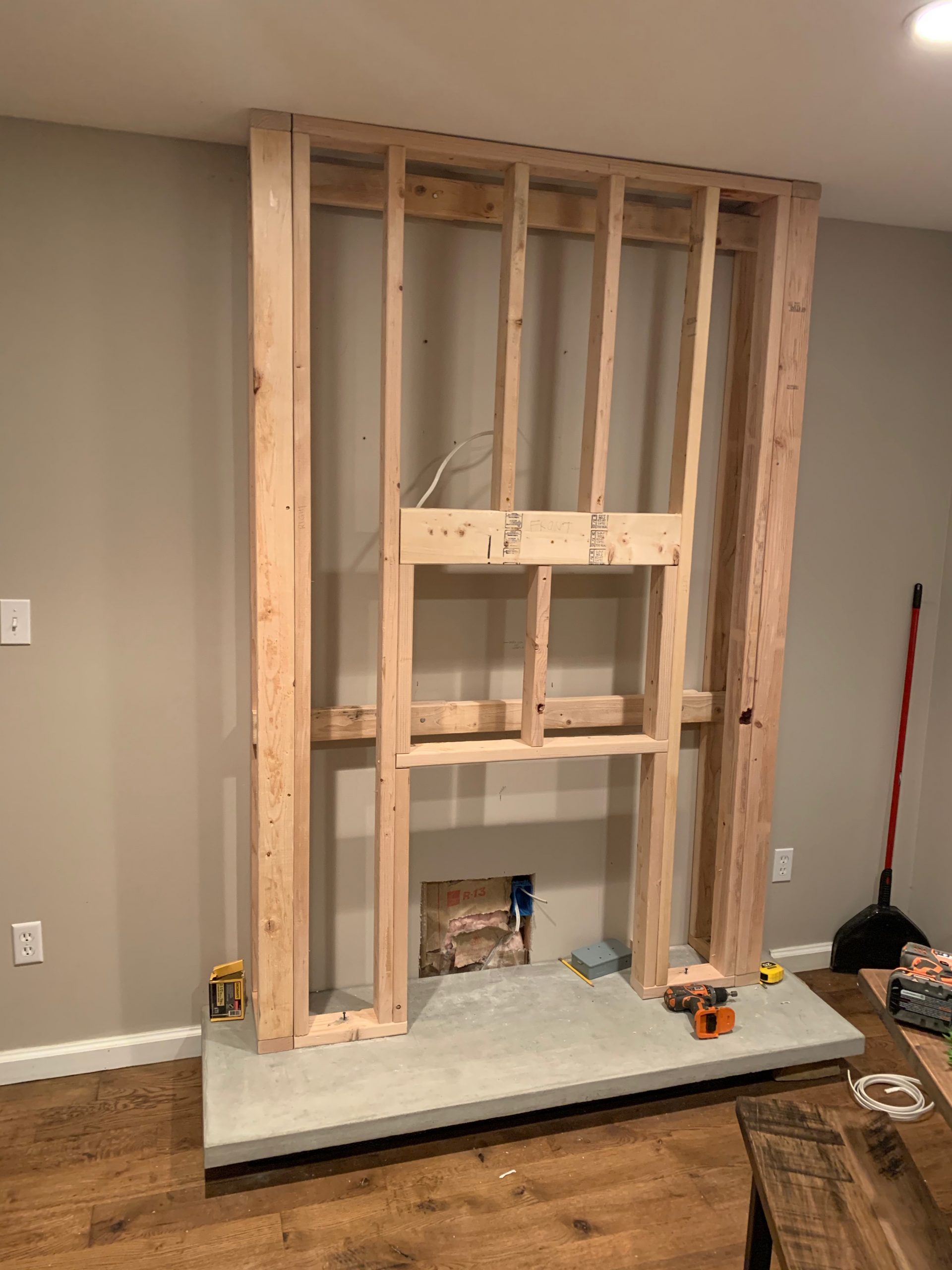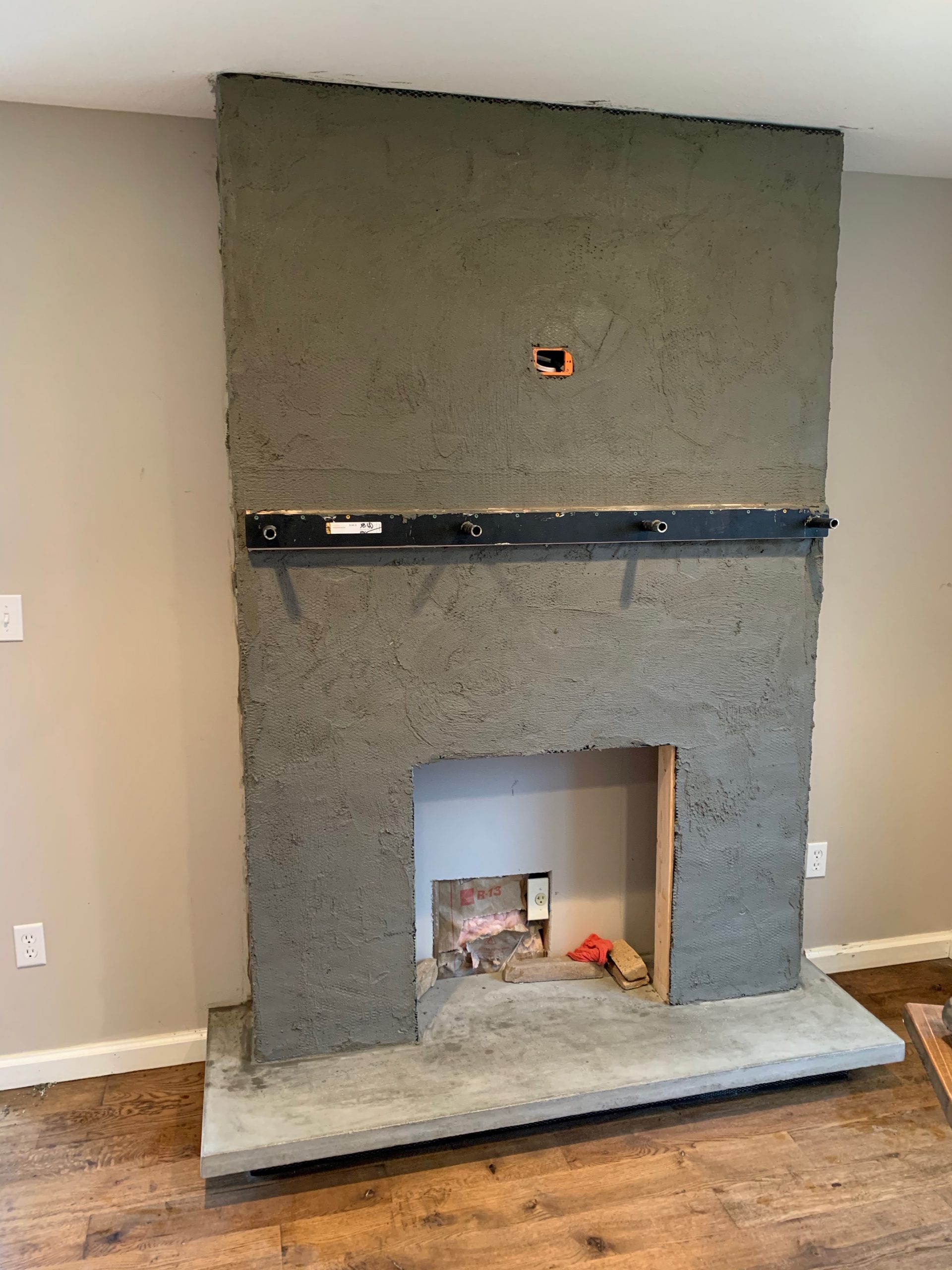 After the framing and the scratch was done we started the stone as well as the insulation of the mantel bracket. For the fireplace stone we used Eldorado Rustic Ledge which is a textured ledge stone that has long stones mixed with shorter ones.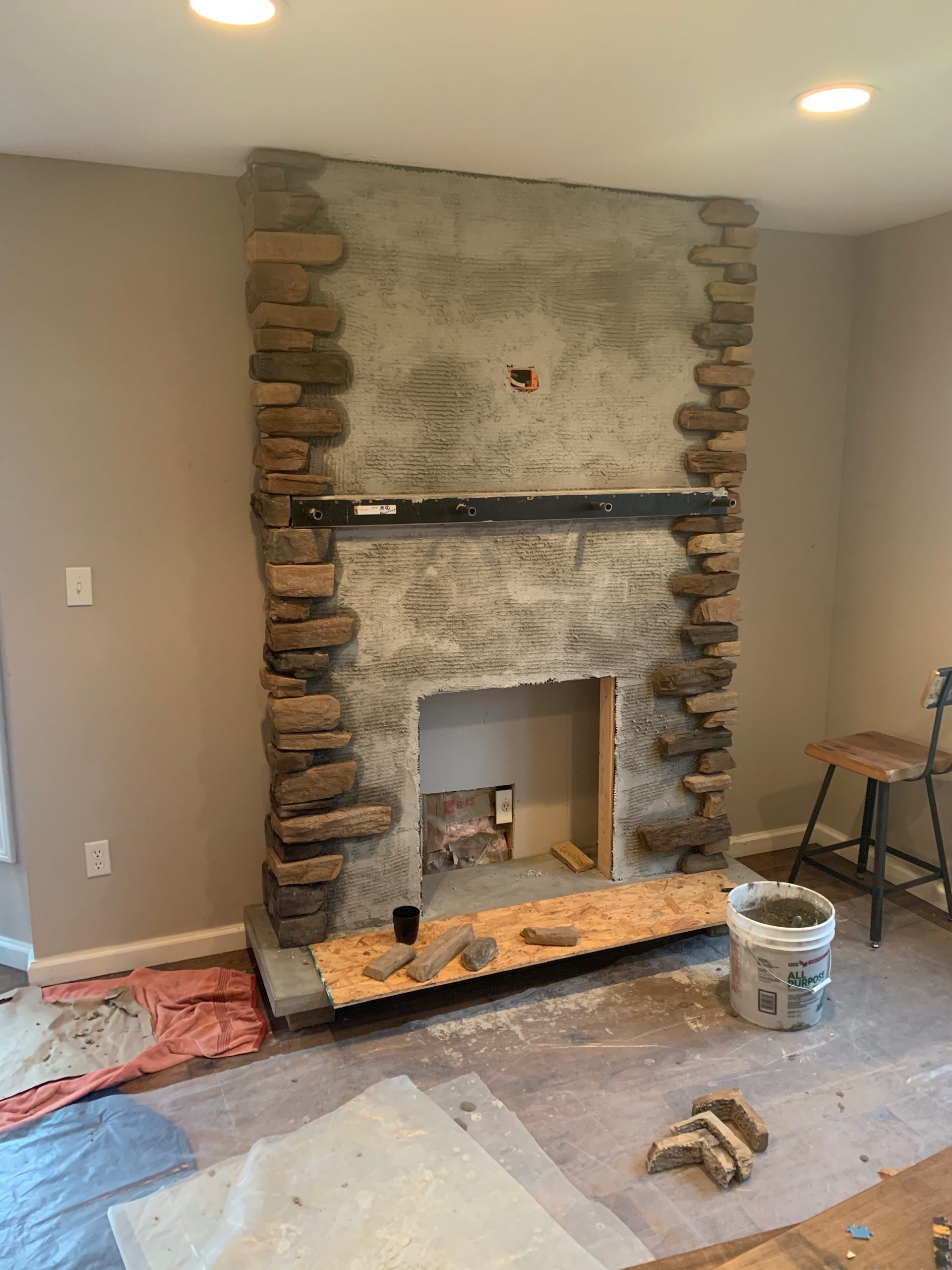 Adding the stone to the fireplace was like a puzzle trying to make each piece fit just right. And it was so much fun that even the kids even got involved.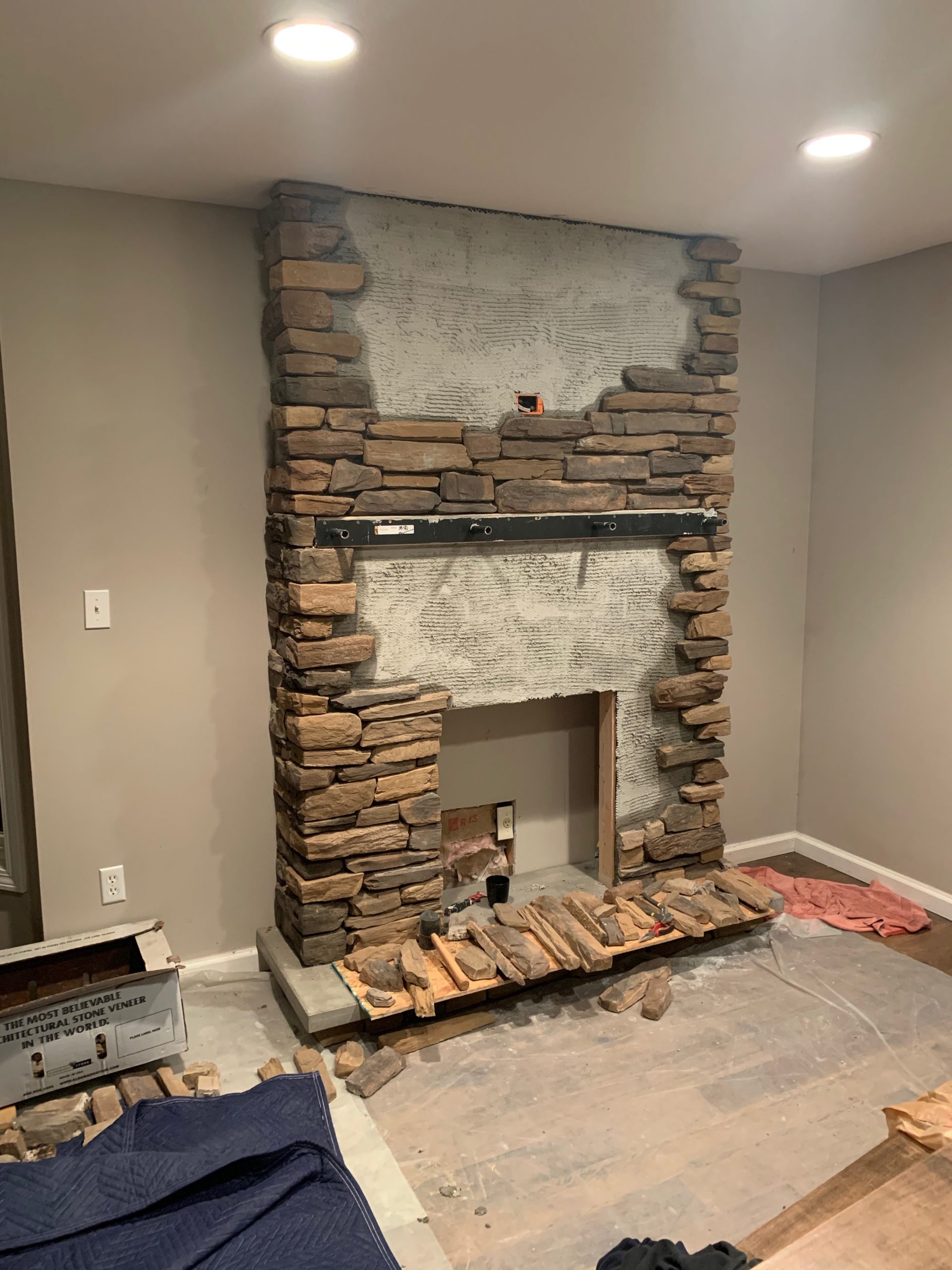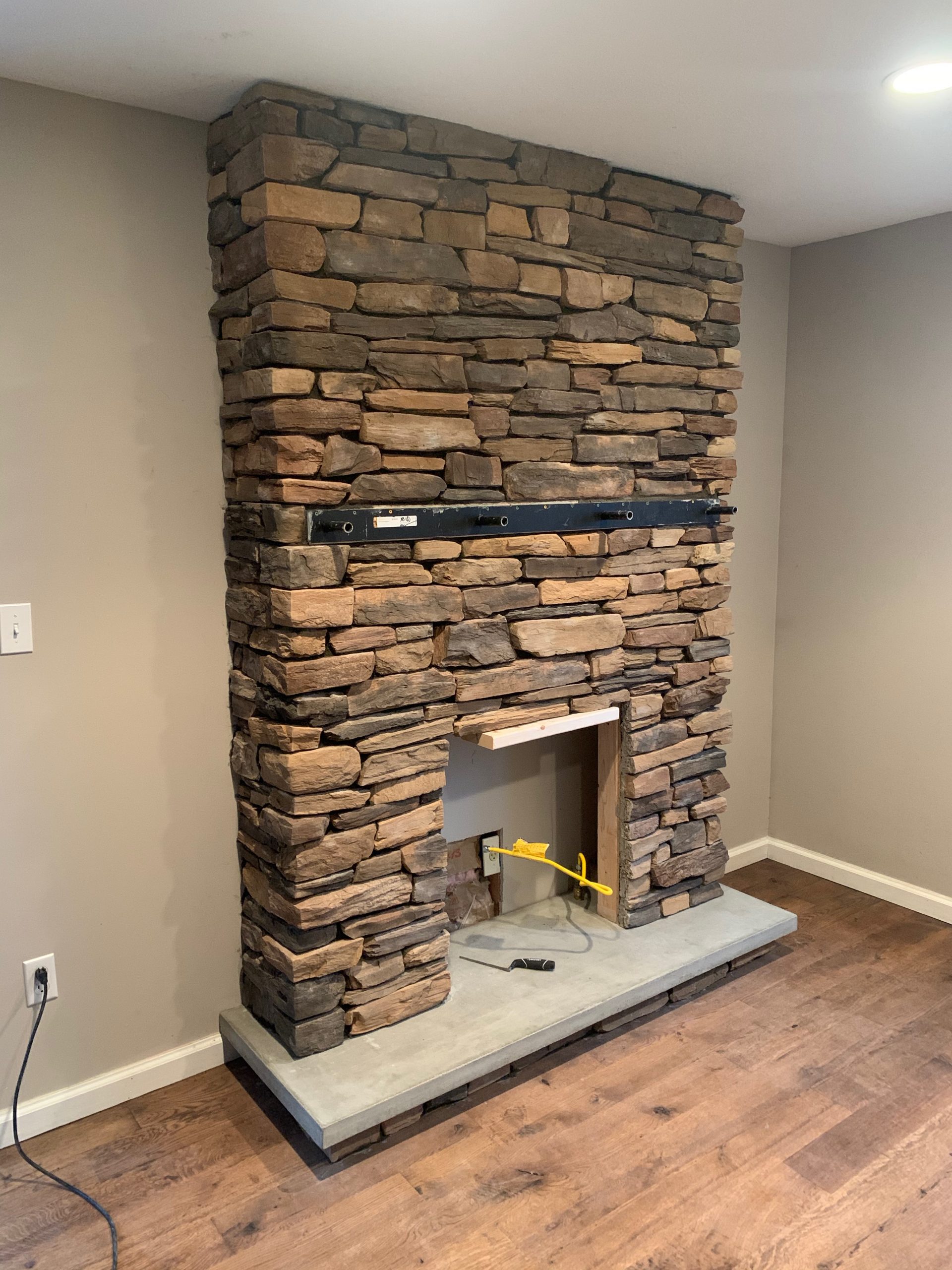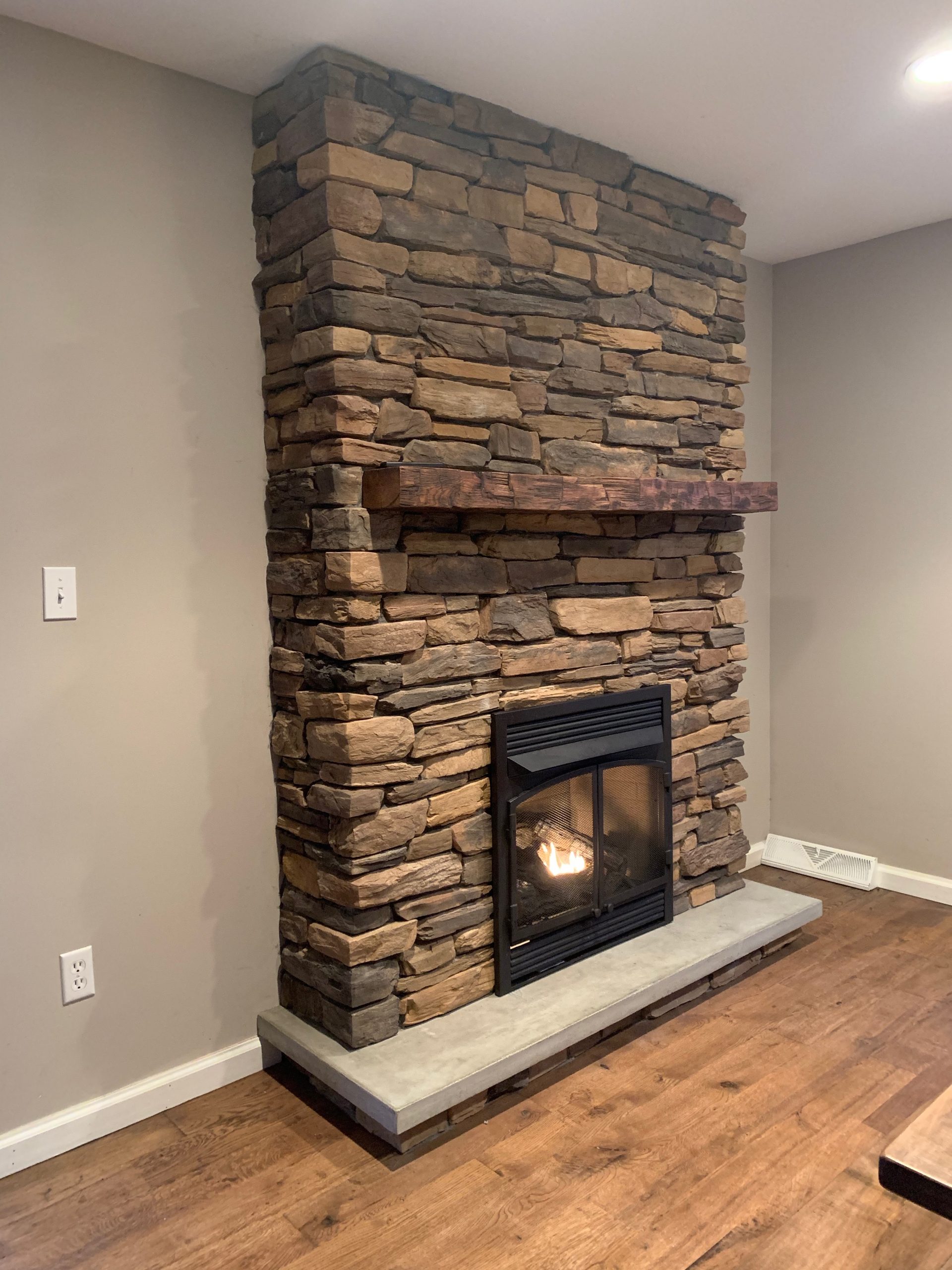 We then added the perfect final touch with the 1800s reclaimed barn wood mantle! Gorgeous!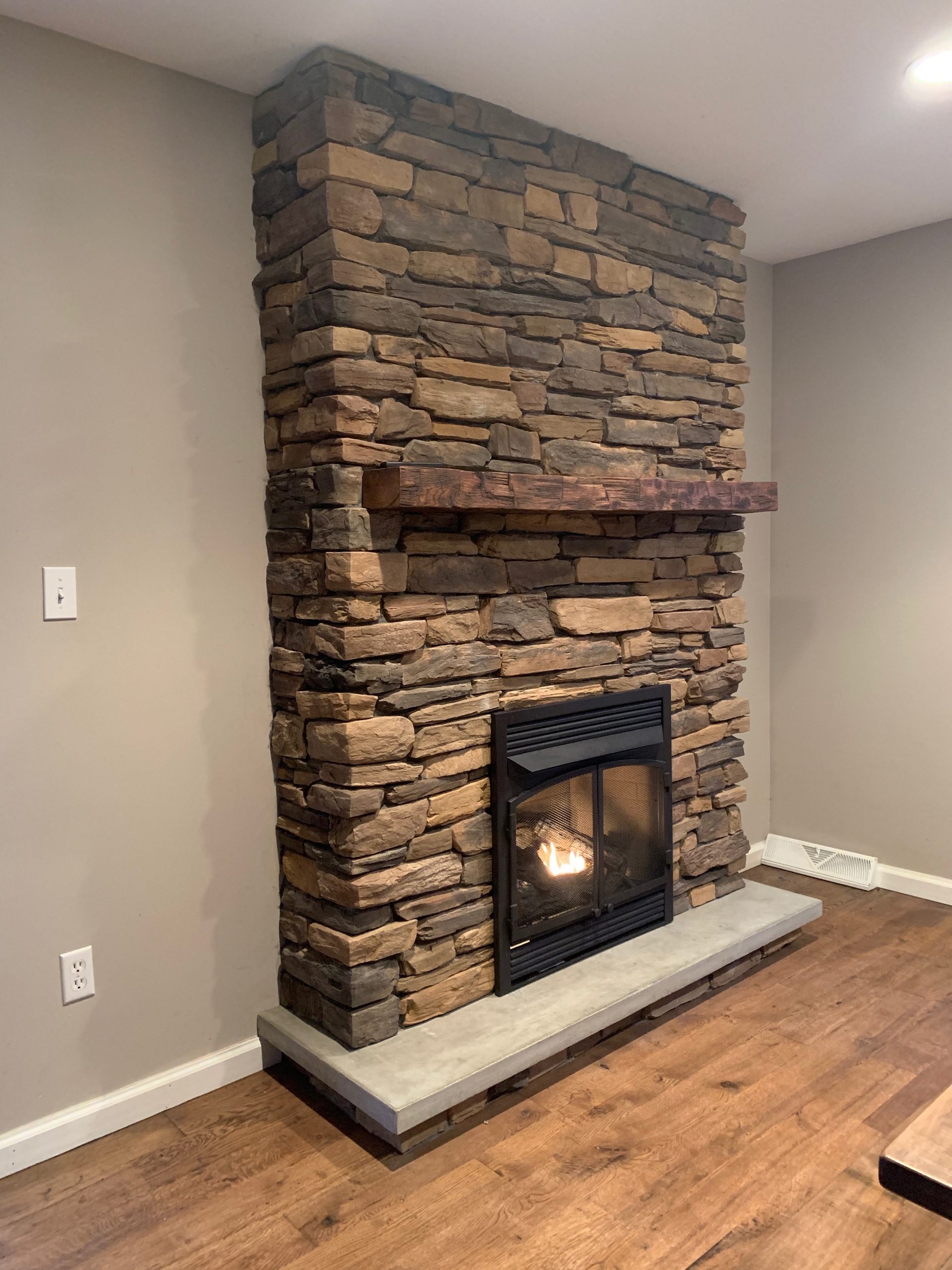 I plan on adding some candles, greenery and black framed photos of our family to highlight the fireplace stone features.
I hope you enjoyed these DIY stone fireplace pictures. If you'd like more just like this be sure to follow along with Making a Space!
Find us on Pinterest, Instagram or on Facebook!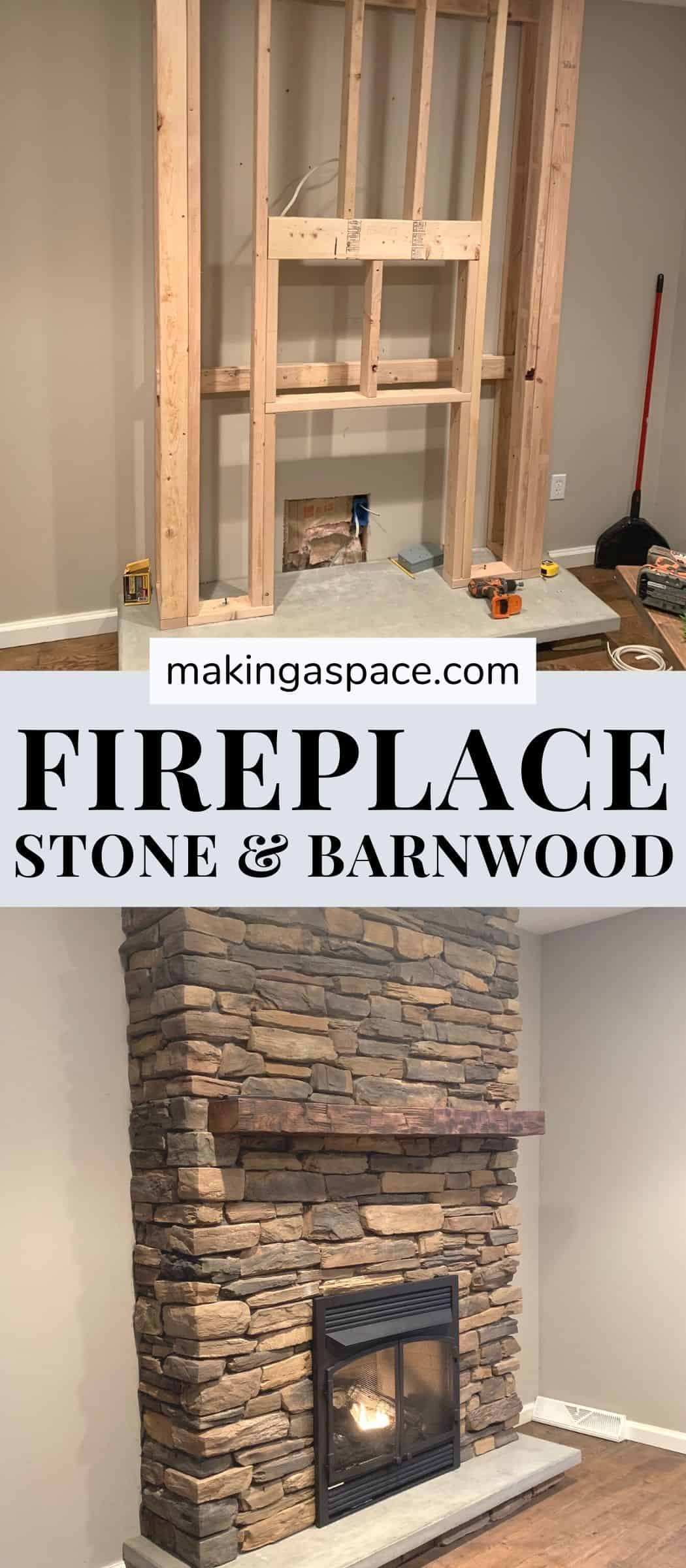 More Ideas for The Home