Camping Food Packing List Printable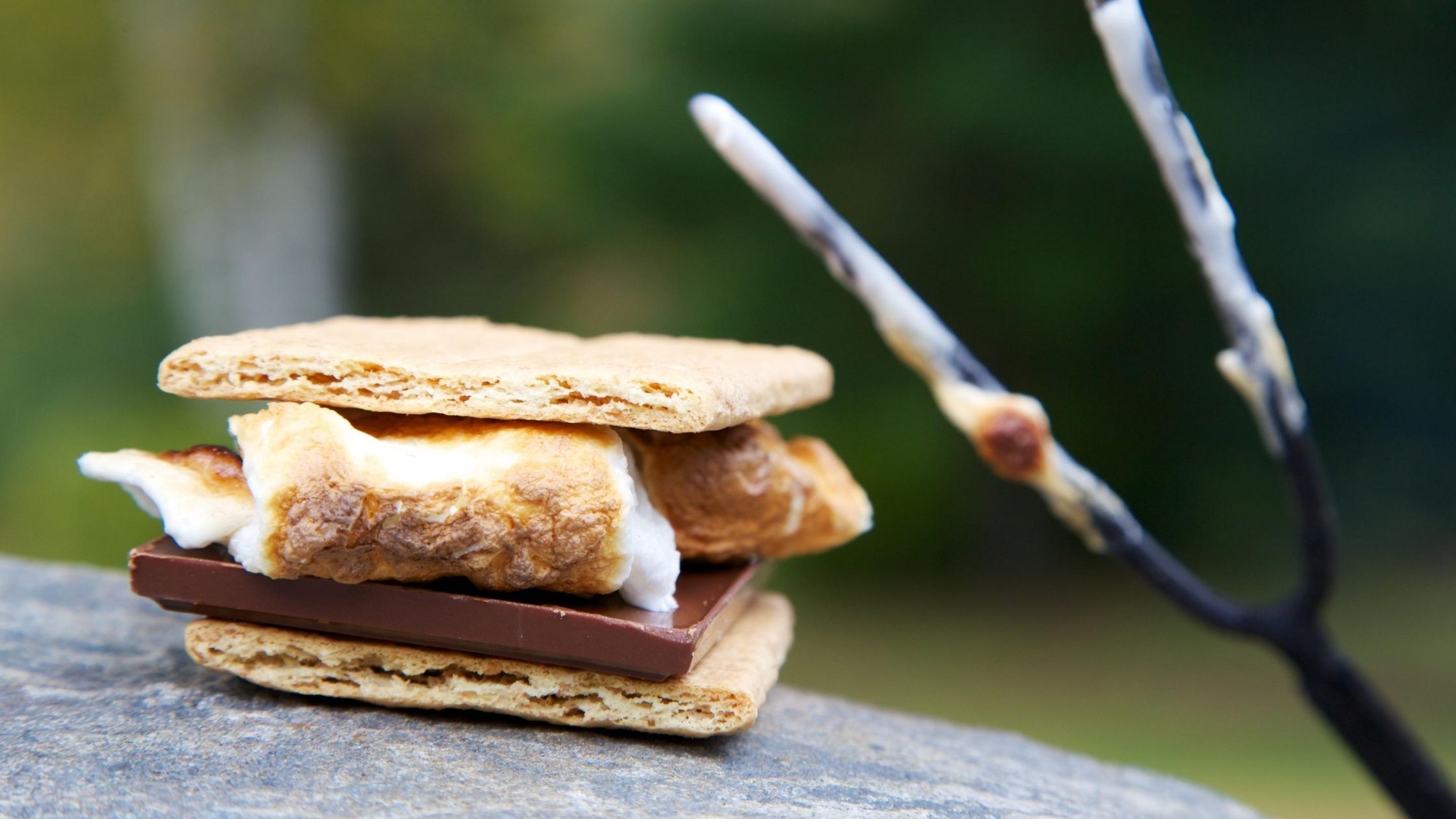 Are you looking for a go-to list to help with packing food for camp? If so, you'll love this printable list with the best food to take camping.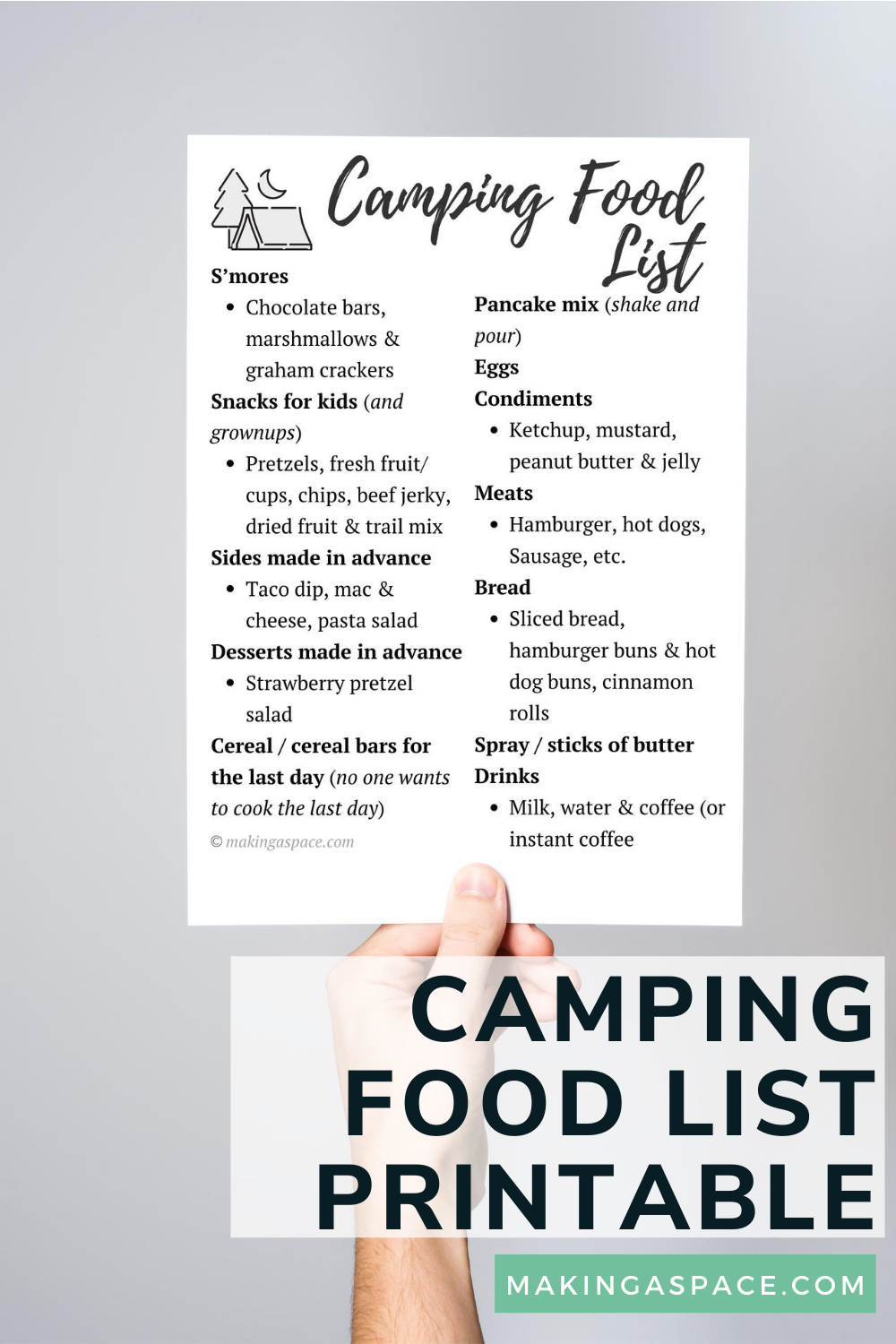 Camping Food List Printable
Food is probably the most important part of camping if you ask my kids and a basic food list for camping is always a good idea to have on hand. There has to be a good mix of sweet and salty items for them to pick from as well as s'mores for it to be considered an official camping trip!
When considering what to bring on a trip I also think about what would be easiest to prepare and make in a pinch. As a family we prefer to sleep in a cabin, but we enjoy cooking outdoors, so we always try to have food that we can cook over the fire so this printable comes in handy!
Since every family is different and enjoys camping differently be it a RV or tent I tried to include items that would work in any scenario. Go through the list and see what you like and don't like before you start packing. Every family is different in their definition of a good camping food list is.
Read on down to find the camping food list ideas and printable that's full of the best camping snacks, easy camping meal ideas, and more!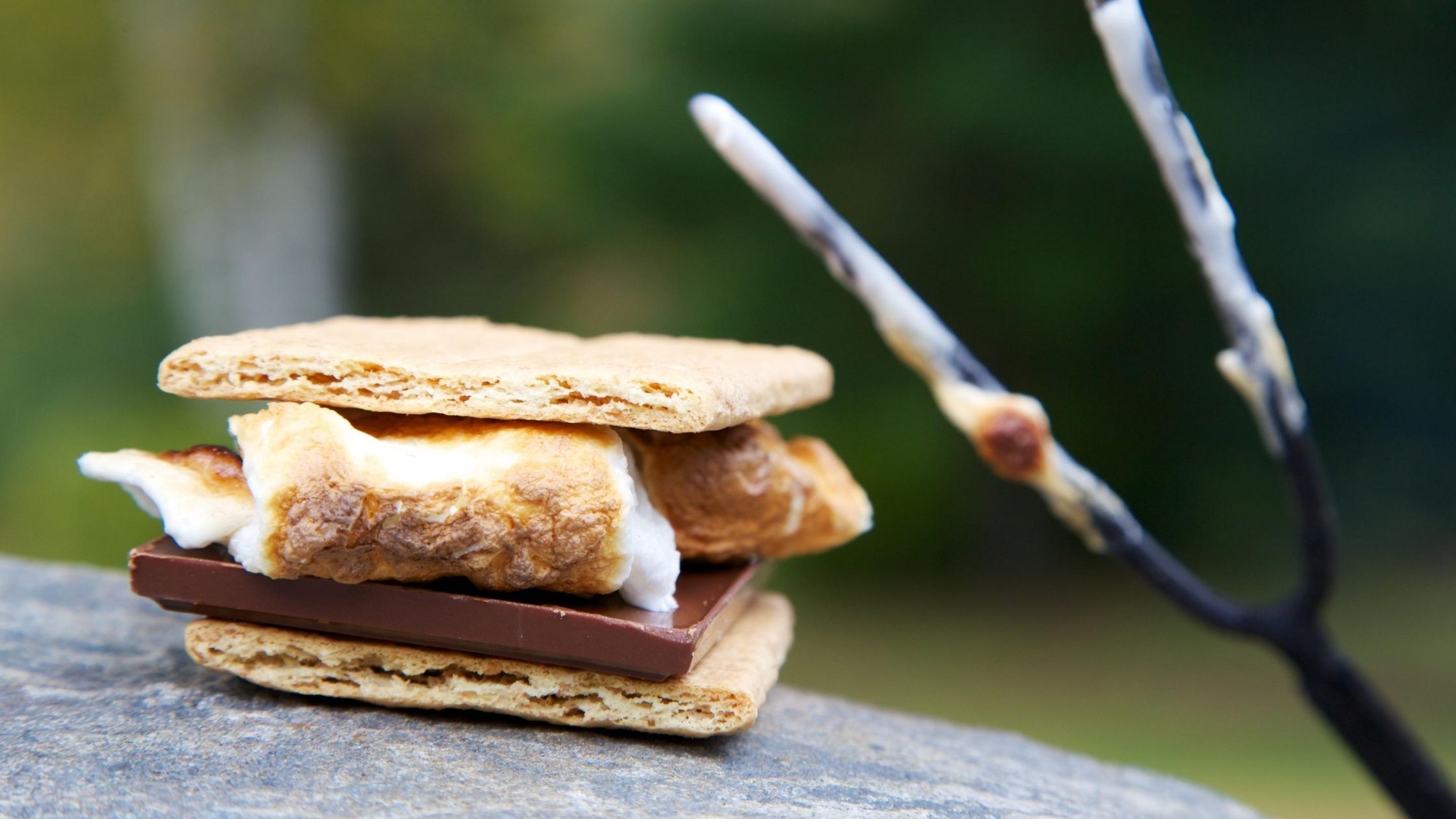 The Essential Packing Food List for Camping
Use this camping food list here on the blog or scroll on down to find the free printable version to take with you on your next camping trip, so you'll know exactly what food to bring camping and be able to make the easiest camping meals.
---
Pancake mix (shake and pour container)
These are easy to pour and less mess to clean up
Condiments
Ketchup
Mustard
Peanut butter
Jelly
Meats
Breads
Sliced bread
Hamburger buns
Hot dogs buns
Cinnamon Rolls (to cook over fire)
Spray Butter / sticks of butter
S'more Ingredients
Chocolate bars
Marshmallows
Graham crackers
Snacks for kids (and grownups)
Pretzels
Fruit / fruit cups
Chips
Beef jerky
Dehydrated fruit
Sides for meals made in advance
Taco dip, mac & cheese, pasta salad
Desserts made in advance
Cereal or cereal bars for the last day
Because no one wants to cook when they are packing up!
Drinks
---
Download the free camping food list printable version of this list below to take with you on the go!
---