Bleached Denim Tutorials (Reverse Tie Dye)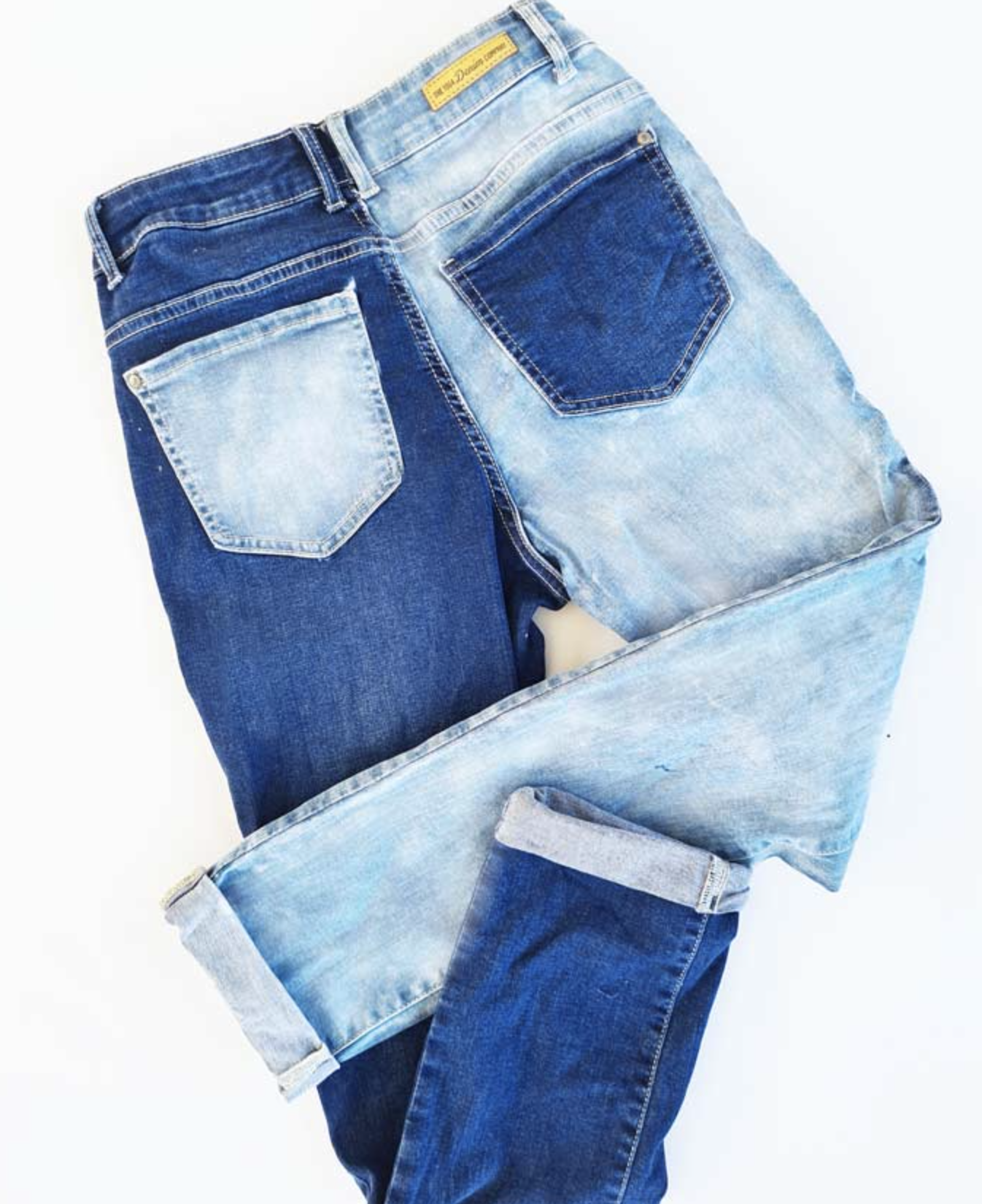 If you are looking to learn how to bleach dye a pair of jeans, shorts, or even bleach dye a jean jacket, then you are in the right spot!
Explore this collection of reverse tie-dye tutorials (bleach tie-dyeing) below that will teach you how to bleach dye denim in no time.
After you take a look at this list of bleach denim DIYs, you may also enjoy our reverse tie-dye sweatshirt tutorial too. Enjoy!
What is Bleach Tie-Dyeing?
Bleach tie-dyeing is a technique that takes the color out of an item instead of adding it like tie-dying with color. You can use bleach to take the color out of dark-colored materials like denim and fade them to a lighter denim color of your choosing.
Sometimes you will hear this technique called reverse dying, since it is the opposite of adding color to items. You can use this bleaching method to create some unique and cool bleach tie dye patterns on denim.
Supplies For Bleach Dying Denim
Denim (jeans, jacket or shorts)
Bleach + Water Mixture (I did 2 tablespoons of bleach per 1 quart of water)

You can do a stronger mixture of 1 to 1 if you wish, but I preferred the lesser quantity of bleach for lightening denim.

Rubber Gloves
Protective clothing such as an apron
Bucket or large bin for submerging the denim in the bleach mixture.
Now that you know all about what bleach dying is and the supplies you'll need to get started, scroll on down to check out the bleach denim tutorials.
Easy to Make Bleach Denim Patterns and Tutorials
Use the tutorials below to learn how to lighten bleach on denim. Each of the tutorials has detailed steps and are easy to follow. Read on down to explore all the bleach dying techniques on denim!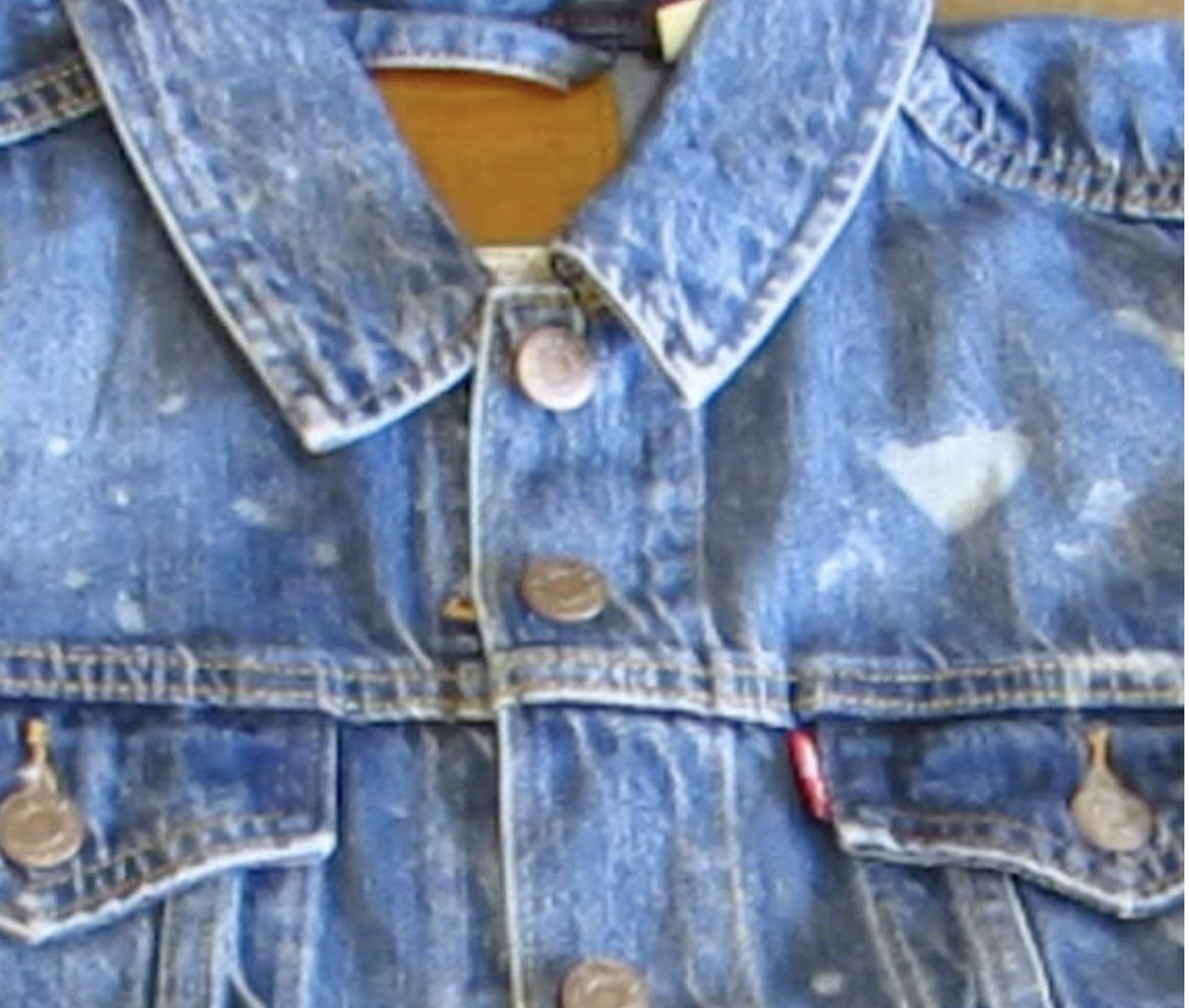 Bleached Denim Jacket
Follow along with this tutorial on how to bleach dye a denim jacket from Levi. You will learn a different dying technique using bleach splatters, which will make this jacket unique to you.
Find the DIY bleach denim jacket tutorial below from Levis!
---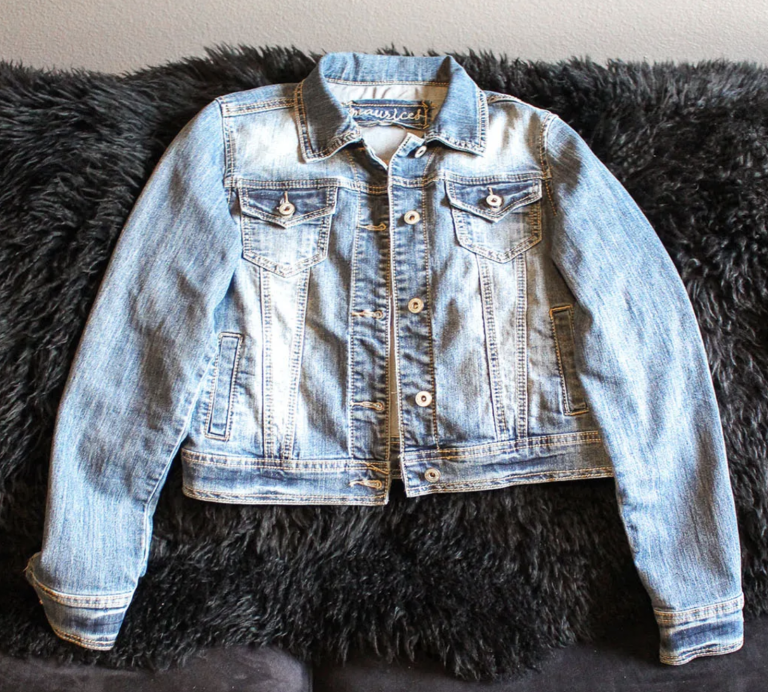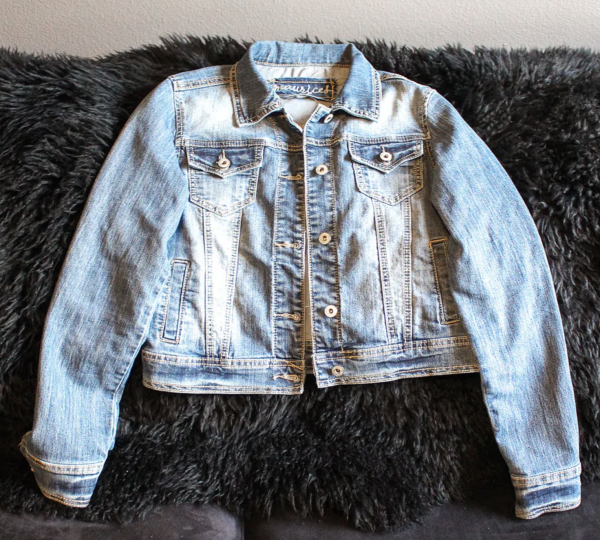 Lightened Denim Jacket with Bleach
This tutorial from Emily Belloma will teach you how to use bleach to lighten a jean jacket to make it look worn. It is also great if you have a denim jacket with a color you aren't fond of because you'll be able to change it with this bleaching technique.
Check out the bleached denim jacket tutorial below!
---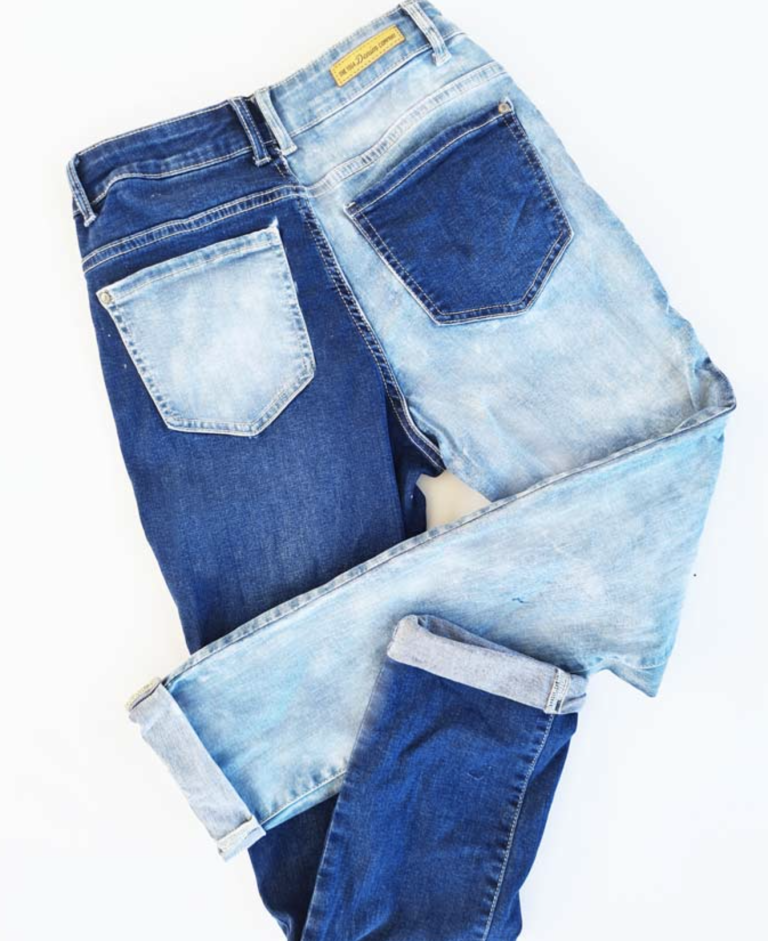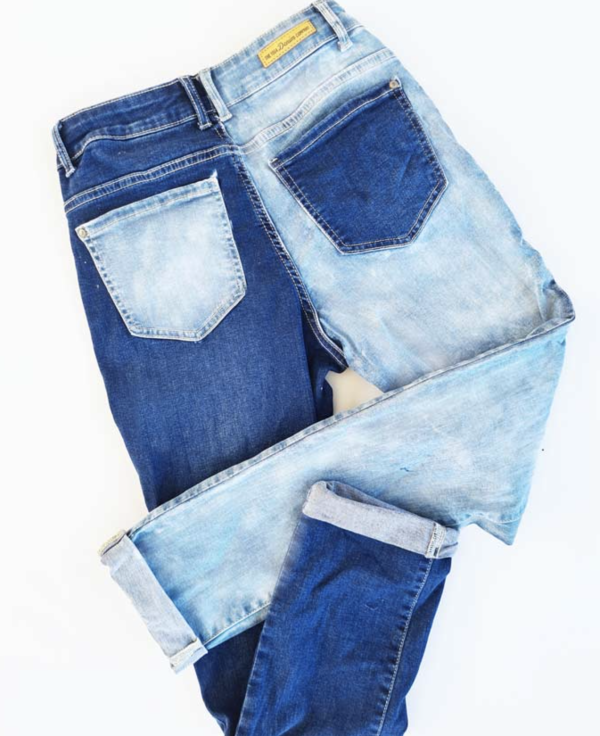 Half Bleached Jeans
These bleached dyed jeans are a fun way to make a pair of jeans unique to you! This tutorial from now that's peachy will show you how to make a pair of bleached denim jeans step-by-step!
Find the two-toned bleach jeans tutorial below.
---
Common Questions about Bleach Dying
How Do I Bleach Jeans Lighter?
It is easy to lighten jeans at home by soaking them in a bleach and water mixture, checking every few minutes until the denim is lightened to your liking.
How Long Should I Leave Bleach on Denim?
When lightening denims, anywhere between 5-15 minutes is a good for a perfect fade. The amount of time needed will depend on the bleach to water ratio used in the reverse dye mixture.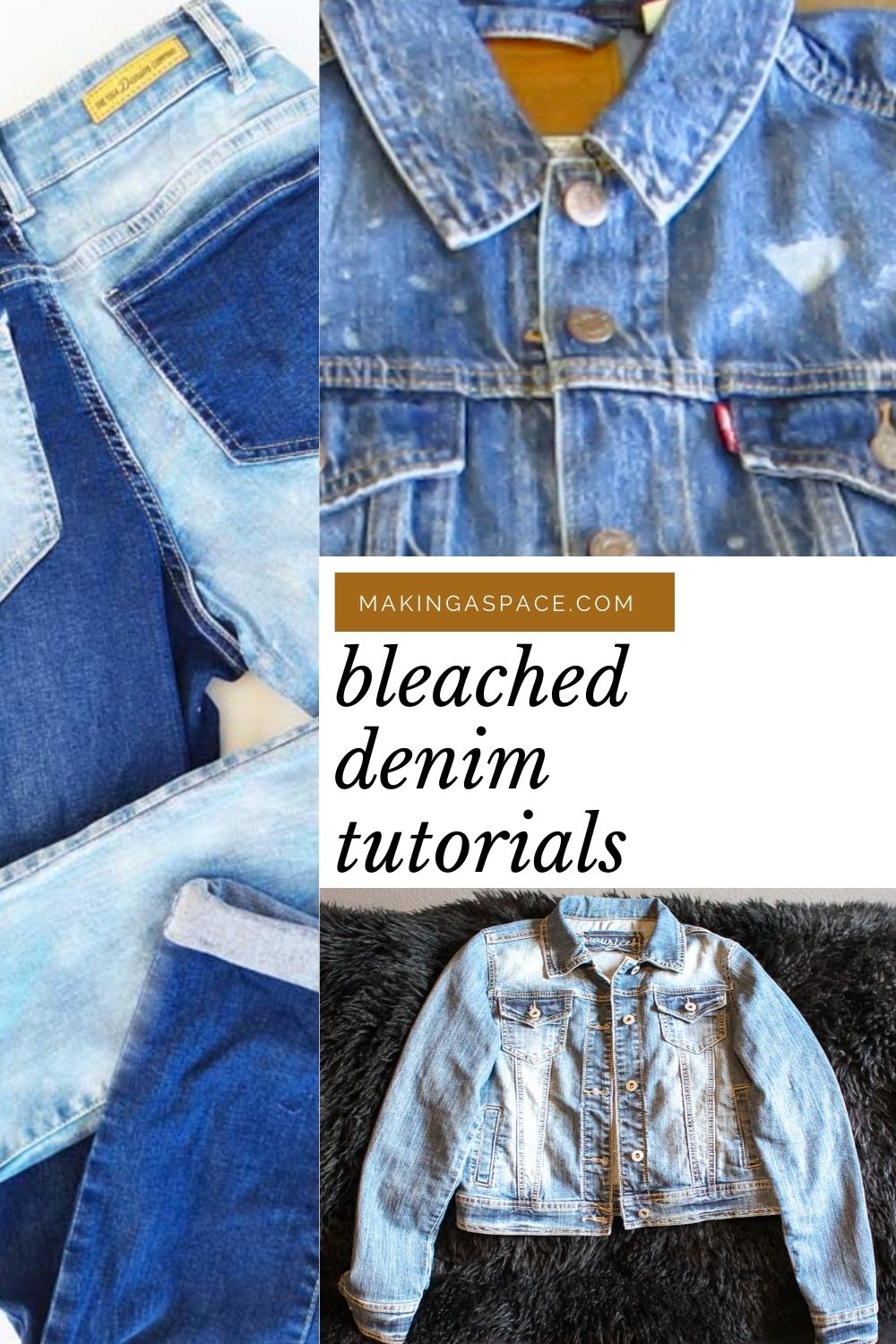 More DIY Projects to Make