The Best 4 Valentine's Day Sprinkles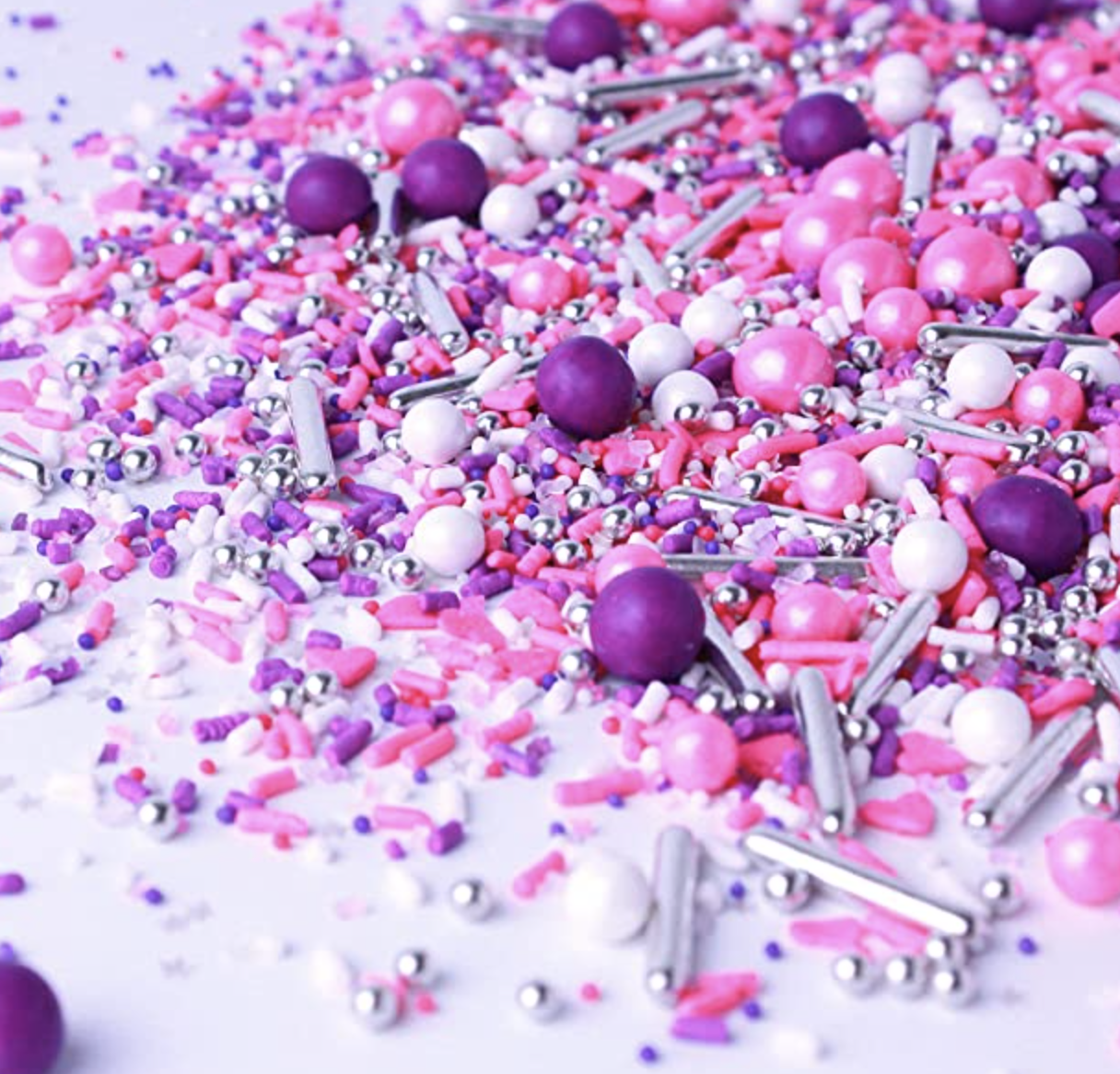 Whether you are baking cookies or cakes for Valentine's Day, make them even better with some Valentine's sprinkles! Below you will find some of the best sprinkles you can buy for the Valentine's holiday!
Sprinkles can be added not only to the top of cupcakes or cookies, but to the inside or rolled on the outside for a fun surprise. You can think outside the box with these sprinkles and add a little something extra to your next batch of cookies and cupcakes.
Once you browse through this list, be sure to check out some of my favorite Valentine's Day Cookies and Valentine's Day Cupcakes below, so you can use these fun sprinkles!
The Top Valentine's Day Sprinkles for Cookies, Cakes, and Cupcakes
Explore some of the best sprinkles for Valentine's Day with this collection! They are all perfect for cakes, cookies, cupcakes, and more!
Photo Credit: Amazon.com
These sprinkles are the perfect colors for Valentine's Day goodies such as cakes, cupcakes and cookies! Includes classic sprinkles, large candies and candy kiss lips.
Photo Credit: Amazon
Fun Valentine's Day Sprinkles in heart shapes, balls and crystal sprinkles in red, pink and white.
Photo Credit: Amazon
These sprinkles have a pop of purple mixed with pink and silver to add a little color fun to your Valentine's Day baked goods!
Photo Credit: Amazon
You'll love these pretty silver and light pink sprinkles for your next cookie or cake topping!
Favorite Valentine's Day Cookies & Cupcakes Made with Sprinkles
Recipes with Sprinkles
Soft Baked Valentine's Day Cookies with Sprinkles – Recipe by The Salty Marshmallow
Easy Cream Cheese Sugar Cookies for Valentine's Day – Recipe by I Heart Naptime
Valentine's Day Cupcakes Filled with Sprinkles – Recipe by Mess for Less
Valentine Swirl Cookies Rolled in Sprinkles – Recipe by Walking on Sunshine
Valentine's Day Sprinkles Cupcake Tutorial – Michaels.com