Printable Easter Egg Gift Tags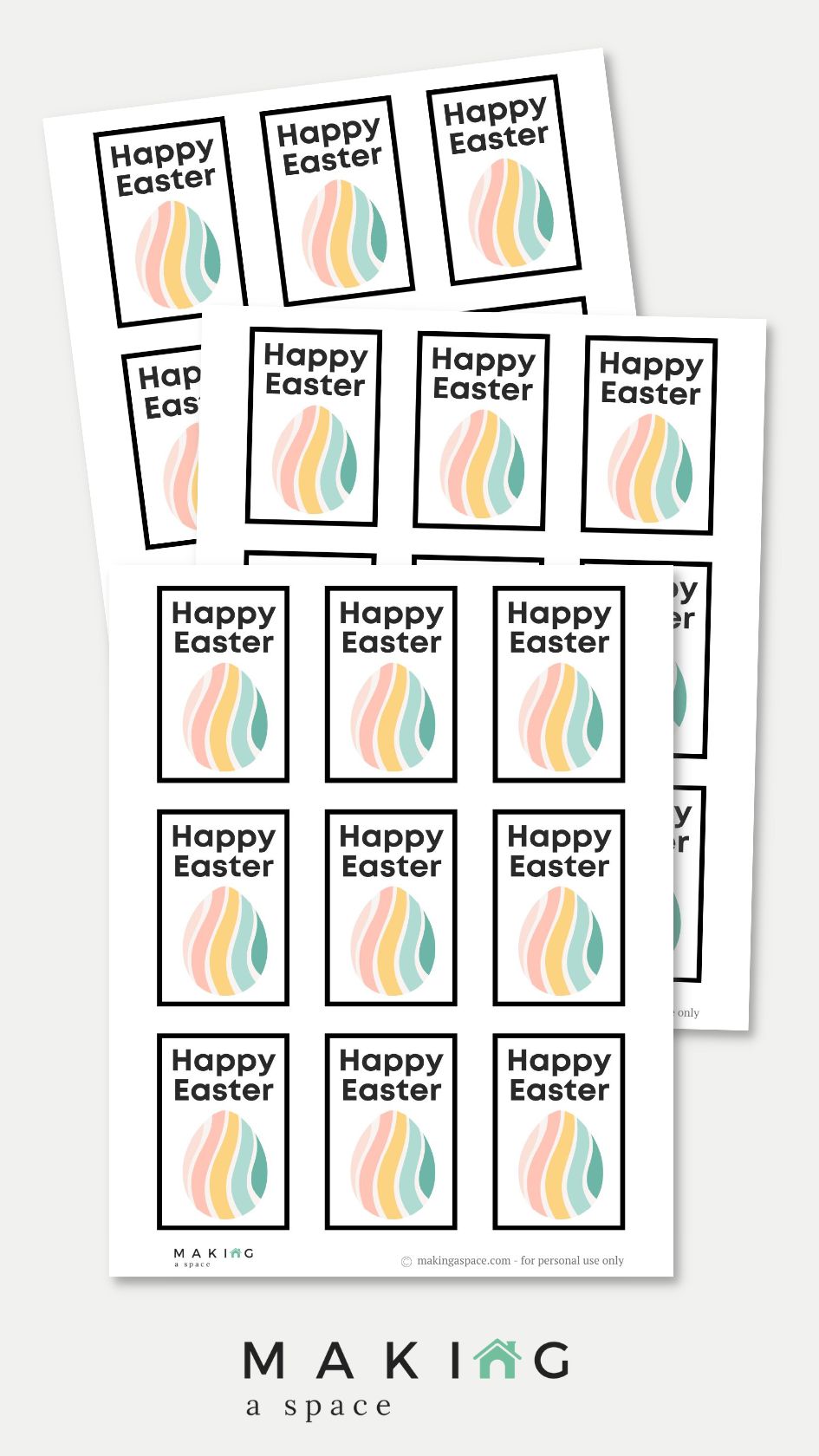 These Printable Easter Egg Gift Tags are a fun way to add a personal touch to your Easter gifts. These free printable tags feature a colorful rainbow egg design and plenty of space for you to write a special message to your friends and family on the back.
By downloading and printing the tags at home, you can easily attach them to your Easter gifts and bring smiles to the faces of your loved ones. This set of nine gift tags are an easy and affordable way to make your gifts extra special this Easter.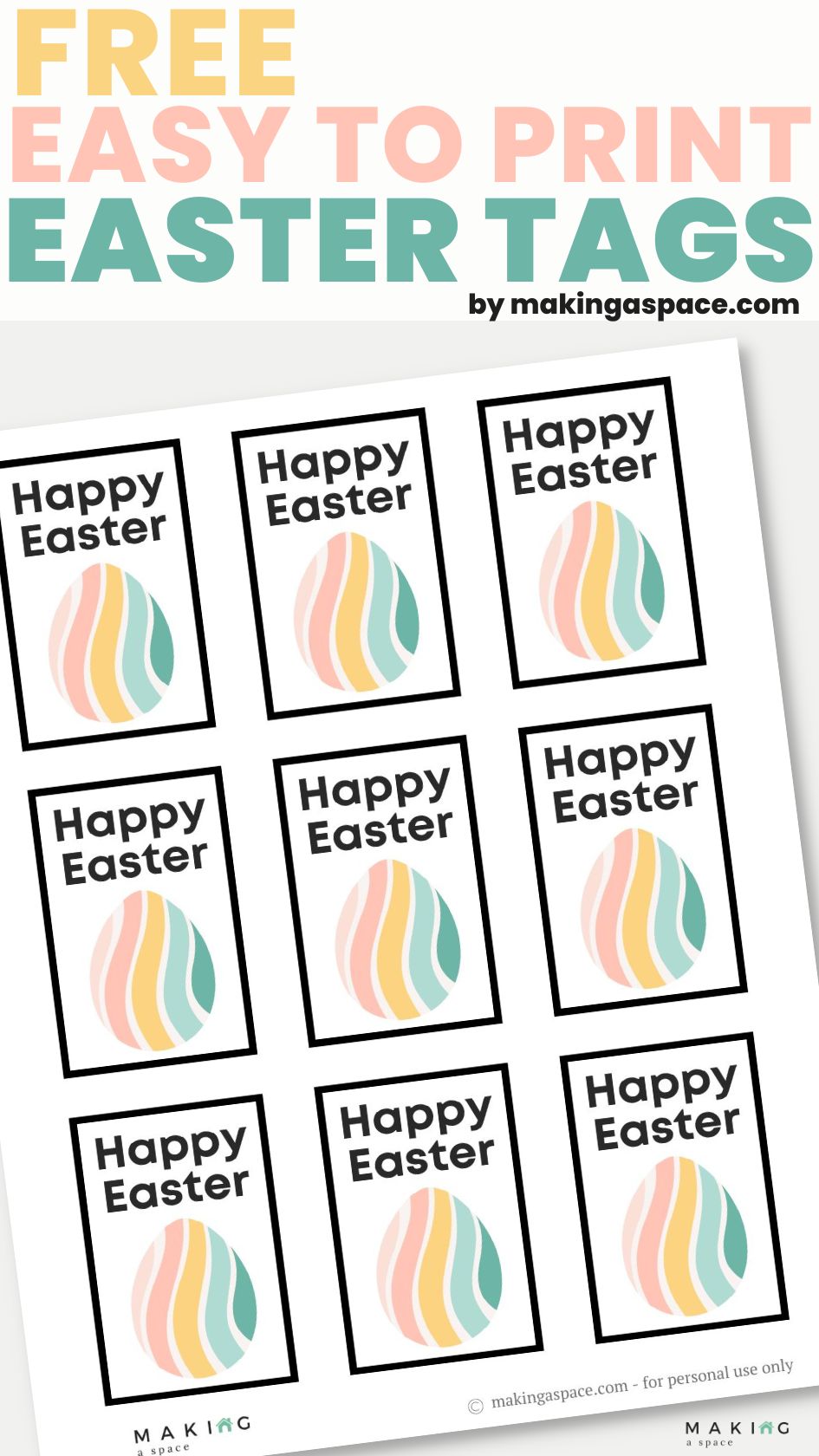 How to Print Easter Egg Tags
To print your very own Printable Easter Egg Gift Tags, you will need:
A printer: You can use an ink jet or laser printer, depending on your preference and what you have available.
Card stock or heavy paper: This will give your tags a sturdy feel and make sure they don't tear easily.
Scissors or a paper cutter: To trim your tags to size after printing.
Hole punch: To make a hole in the top of the tag, so you can attach it to your gift using ribbon or string. (any pastel color would match great!)
Bunny Tag template: You can find our Easter Egg Gift Tag template below.
Optional: ribbon or string to attach the tag to your gift.
With these materials, you'll be able to easily create personalized Easter Egg Gift Tags for your gifts this holiday season.
What Are Printable Easter Gifts Tags Good For?
Our Easter Egg gift tags can be used for a variety of gifts, such as:
Easter Baskets: Attach the tag to an Easter basket filled with treats and toys.
Candies and Sweets: Add a tag to a bag of jelly beans, chocolate eggs or a box of chocolate candies.
Toys: Attach the tag to a stuffed animal, a play set, or any other small toy.
Books: Use the tags to label children's books, especially if they have an Easter-themed storyline.
Clothing: Add the tag to a new outfit or a special accessory for a little one in the family or new baby.
Home decor items: Use the tags to label a scented candle, a potted plant, or any other small home decor item that is perfect for springtime.
These tags can be used to label any gift that you'd like to give during the Easter season. They are most importantly free, festive, and can add a personal touch to any present.
Let's Get Started
Scroll on down to find the free printable Easter Egg Gift Tags featuring a colorful egg that are the perfect to print and attach to any gift you can think of this Easter Holiday.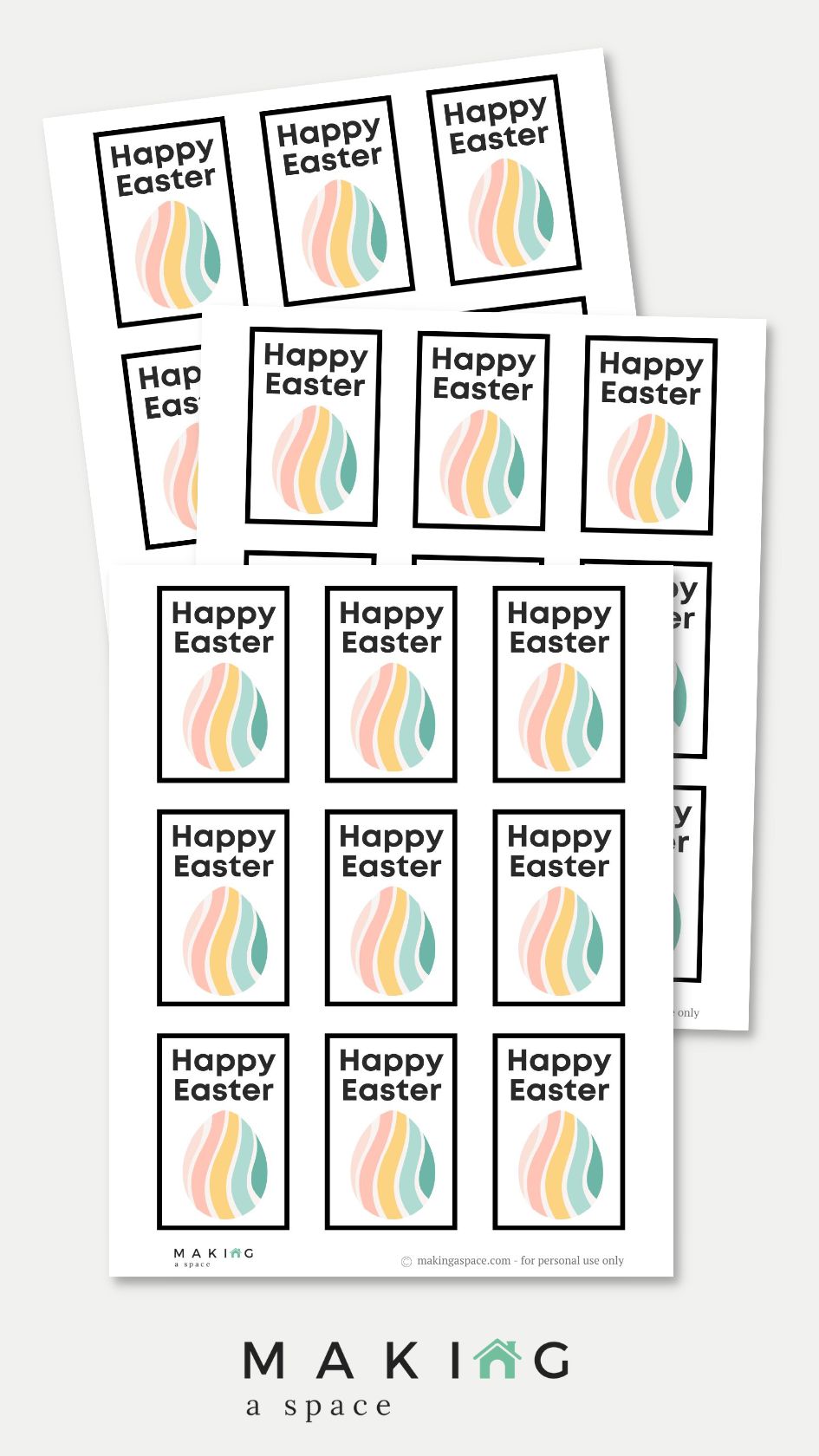 More Free Easter Crafts & DIYs
Other Holiday Printables