30+ Cute Sayings for Easter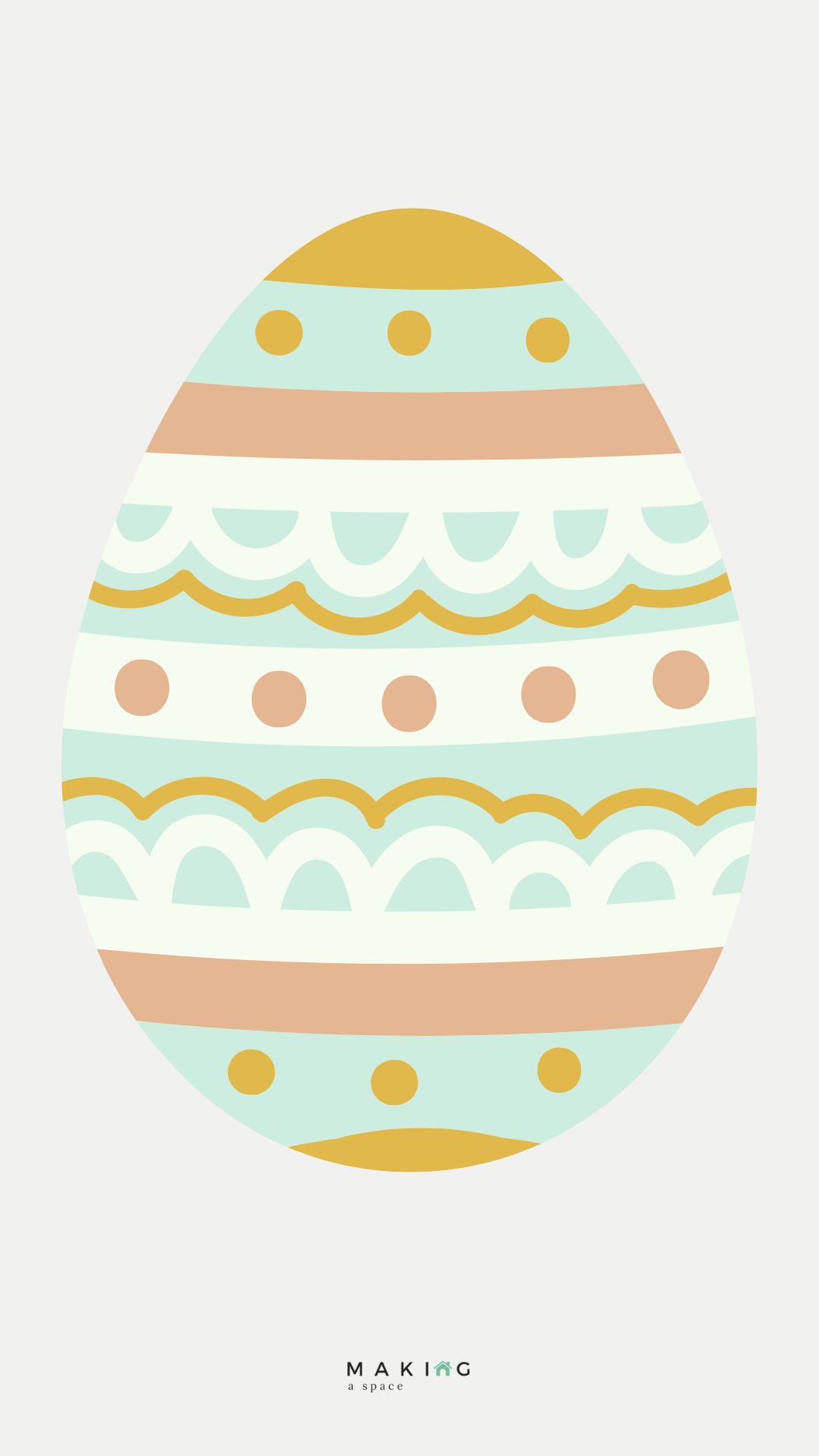 Spring has arrived, and with it comes the Easter season! As we prepare for Easter festivities, we often think of bunnies, chocolate, and colorful eggs. But what about some cute sayings for Easter?
Whether you're writing a greeting card or adding a tag to a gift, cute sayings for Easter can add a touch of sweetness and joy to your message. From puns and rhymes to heartfelt wishes, there are endless possibilities for Easter sayings that can make your loved ones smile.
In this blog post, we've compiled a list of some of the cutest Easter sayings that you can use this season. So, let's hop to it and discover some egg-citing Easter sayings that will make your loved ones feel extra special!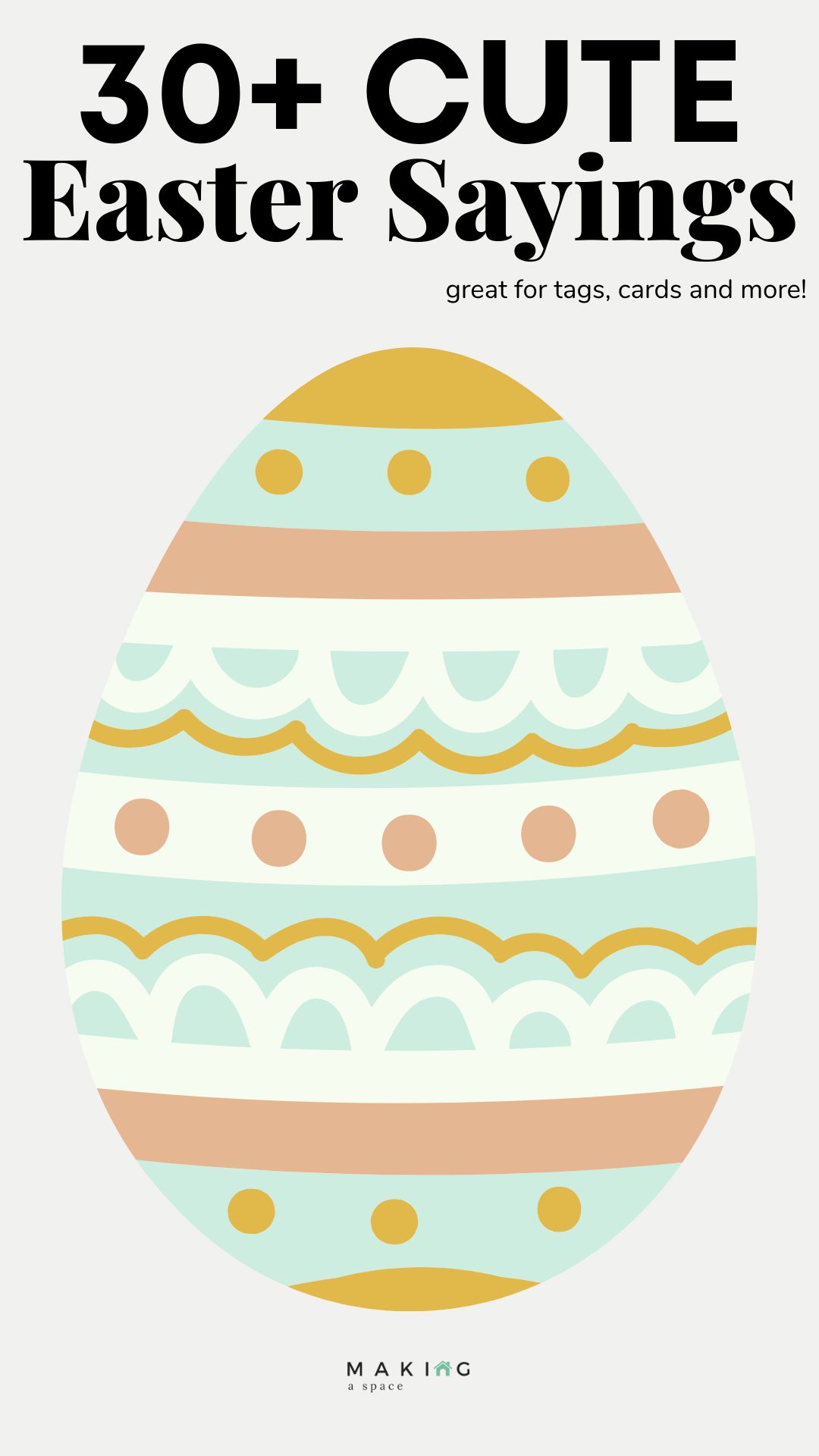 Funny & Cute Sayings for Easter
Have a Hoppy Day: Use our free tag printables and attach these to any Easter Gift You Like.
Hoppy Easter!
Some Bunny Loves You!
Wishing you an Egg-cellent Easter!
Have a Cracking Easter!: You can use this Easter saying with popping candy or candy eggs.
Easter Blessings to you and your family:
Here's to a Hoppy and Happy Easter!
May your Easter be filled with Joy and Chocolate!: Great with chocolate bunnies or chocolate eggs.
Hoping your Easter is as Sweet as can be!: Any sweet goes well with this saying.
Wishing you a Basket full of Happiness this Easter!: This is a good one to attach to an Easter basket for that special someone.
May your Easter be as Bright and Beautiful as Springtime: Attach to a bouquet of springtime flowers.
Have an "egg-stra" special Easter!
Let's "Carrot" on and have a Wonderful Easter Together!: This is a good one to go along with chocolate carrot candies.
Sending you Easter wishes and Springtime Kisses.
May your Easter be filled with all the things that make you hoppy!
Hippity, hoppity, Easter's on its way!
Spring has Sprung, and so has Easter fun!
Don't Worry, be "Hoppy" this Easter!
Keep Calm and Carry on Egg Hunting.
Hop, hop, hooray, it's Easter Day!
I am so Hoppy you are in my Class!: You can attach to anything like pencils, candy and give to your classmates at school.
Bunny Kisses, Easter Wishes!
You're One Cute Chick!
My Easter Treat for Some Bunny Sweet
You are an EGG-stra Special Friend!
A Little Treat for Someone Sweet: Goes great with any sweet candy or chocolate.
I Hope Your Easter is Bubbles of Fun: Use this to give mini bubbles to your friends or little ones.
Wishing you an Egg-stra fun Spring Break!
For Some Bunny Special
You are an Eggcellent Friend
Happy Easter to Some of My Favorite Peeps: This funny Easter saying is perfect to attach marshmallow peep candies!
Thanks for being an Eggcellent Teacher
Hop on It!
Eat, Drink and Be Hoppy!
No Bunny Compares to You!
How Can I Use These Easter Sayings?
There are plenty of things that you can attach Easter tags or gift cards to with this sayings! Here are some ideas:
Easter baskets: If you're giving an Easter basket to a loved one, you can attach a cute Easter tag to the handle or the basket itself.
Easter eggs: Whether you're dyeing eggs or filling plastic eggs with goodies, a small gift card can be attached to the outside of the egg.
Easter treats: If you're giving someone a box of chocolates or other Easter-themed treats, you can attach a gift card or tag to the packaging.
Easter flowers: If you're giving a bouquet of spring flowers to someone, you can attach a gift card or tag to the ribbon or stem.
Easter cards: A gift card or tag can also be attached to the front of an Easter card for an extra touch of sweetness.
Easter crafts: If you're making Easter crafts or DIY projects, you can attach a gift card or tag to the finished product for a personalized touch.
Easter decor: If you're giving someone Easter-themed decor, such as a wreath or a tabletop decoration, you can attach a gift card or tag to the item itself.
Overall, attaching Easter tags or gift cards to any gift or decoration is a great way to add a personal and thoughtful touch to your Easter gifting.
I hope you enjoyed these sayings and find one you like!
More Easter Fun You May Like