Free Mitten Templates Printable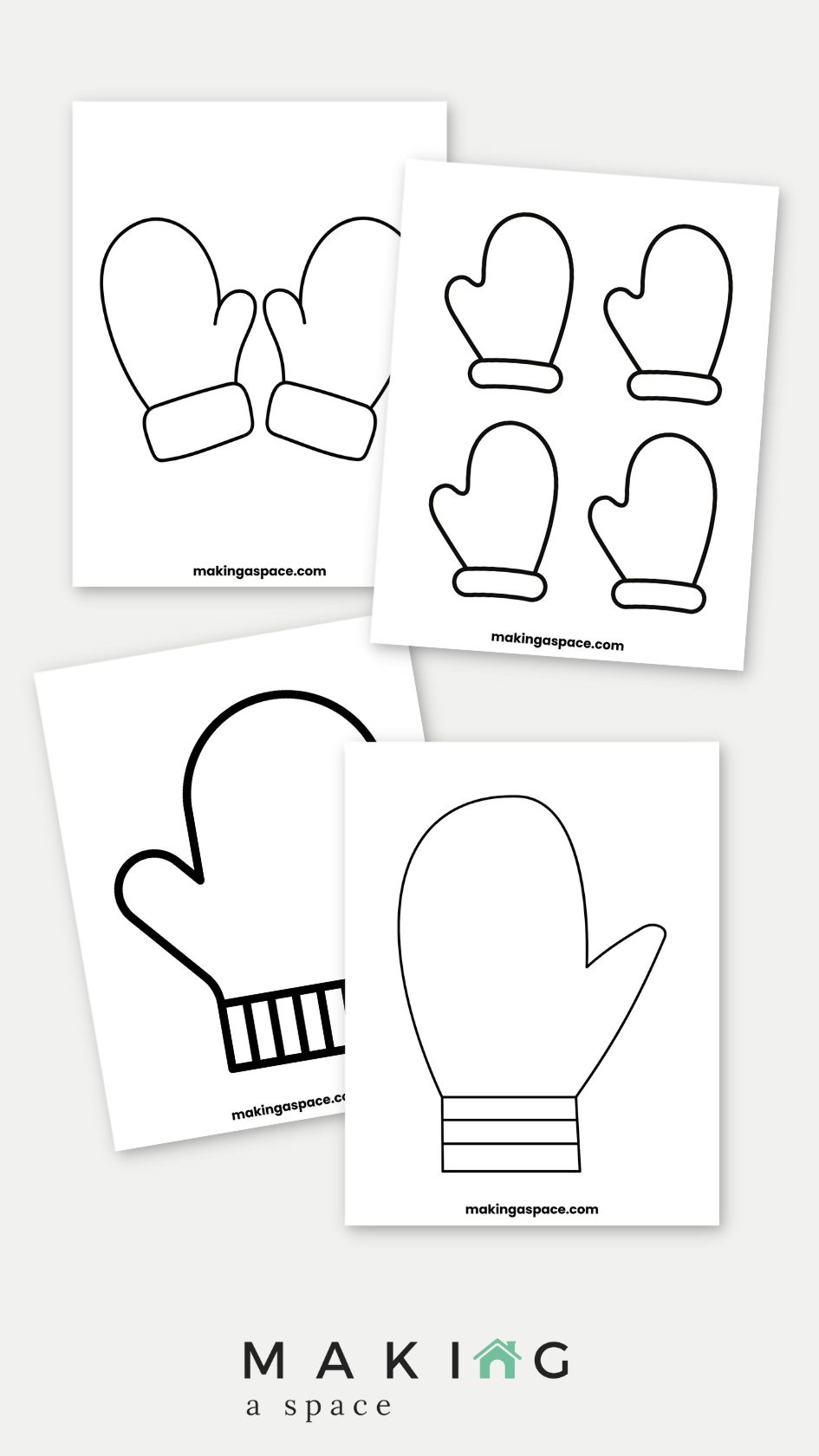 Mitten printables are a fun and easy way to celebrate winter and holiday! They are easy to print, free and will keep the kids busy!
Are you looking for a printable for a free mitten templates or an outline? If so, we've put together four free printables for mittens that are ready to be printed and used for whatever you need.
Below you'll find a three large mitten outlines and one page that has pairs of smaller mittens that can be used for tags, labels, or winter decorations.
Scroll on down to learn how to print mitten templates, how to use them and finally find the free printable mitten outline! Enjoy!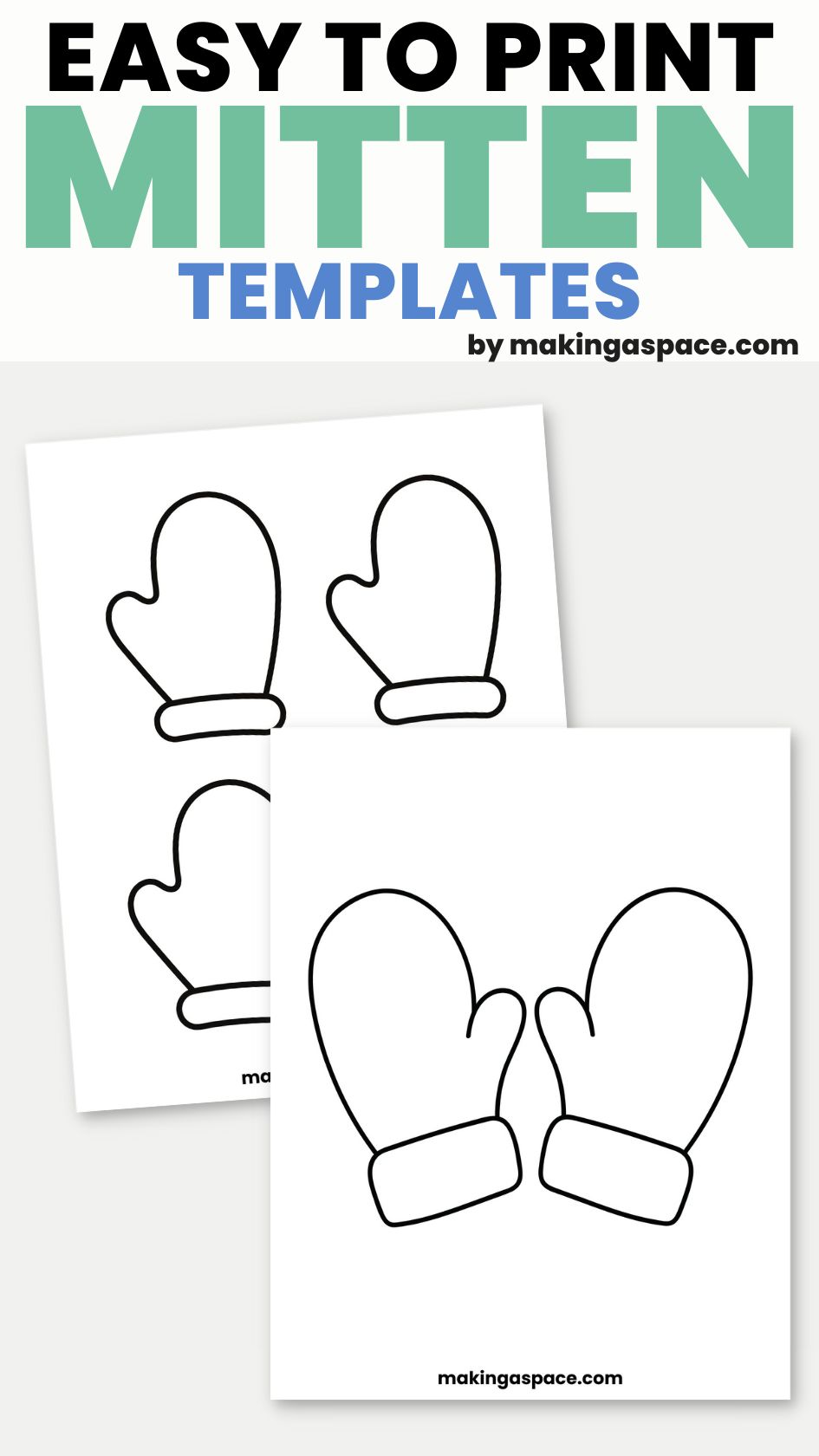 How to Print the Mitten Outlines
To use and print this mitten outline bundle, you'll need a few things:
Printer: You can easily print out our mitten outline template with the free PDF below.
Paper: You'll need paper or card stock to print the mittens outline on.
Scissors: A pair of scissors will be necessary to cut out the mitten outline from the paper or card stock.
Decorate: To color or decorate the mitten tempate, you can use markers, crayons, or paint – whatever you prefer.
Extras: If you want to add more details to your mittens, you can use glue, glitter, stickers, or other craft materials.
Once you have all these materials, you're ready to use and print your mitten outline and start creating your own winter crafts and decorations. It's a fun and easy activity that you can enjoy with your friends or family, and is a great way to get into the spirit of the winter season.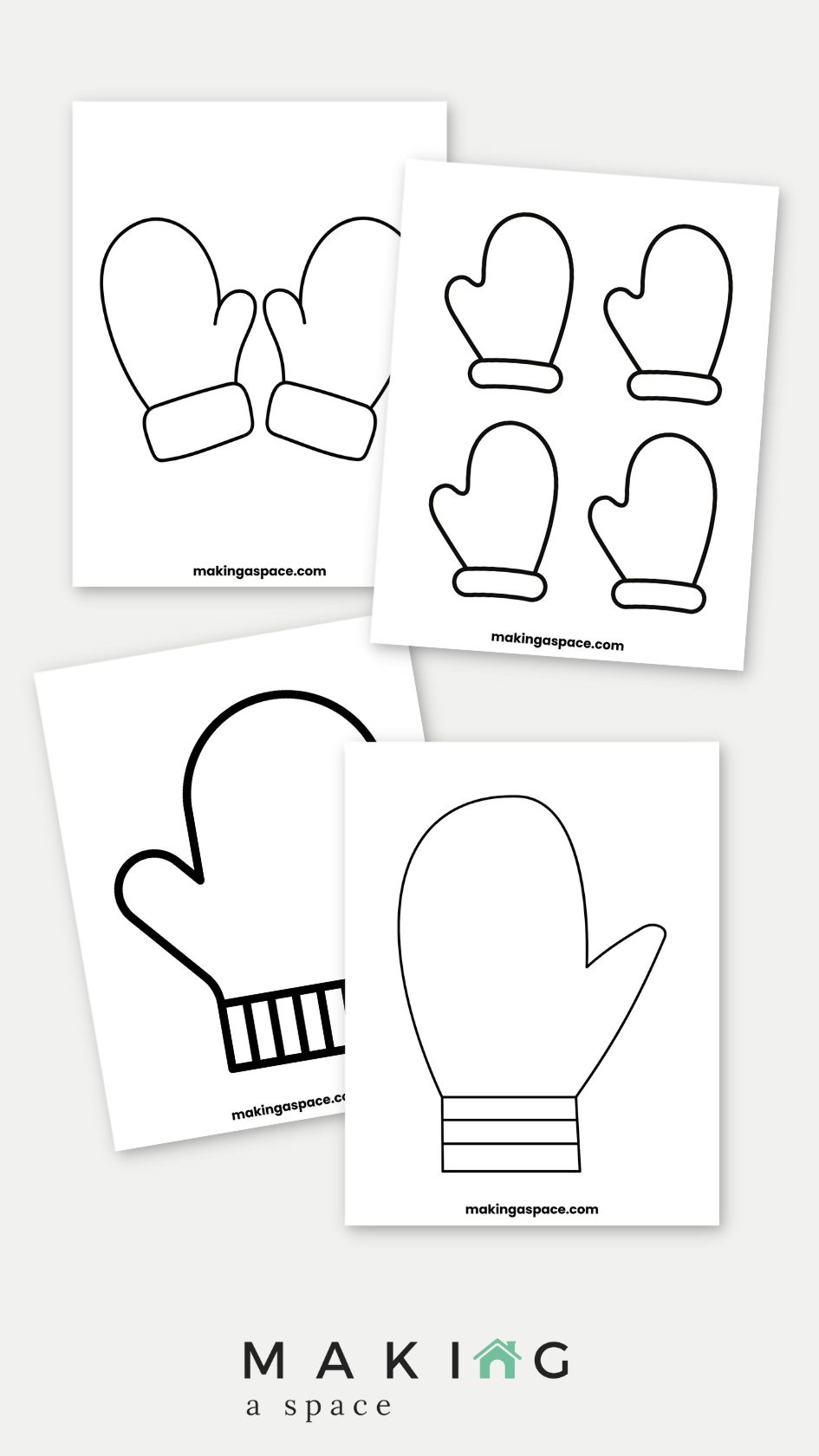 What Can I Use a Free Mitten Templates Printable For?
Mitten templates can be a great starting point for all sorts of fun winter-related activities.
Creating Christmas cards or invitations: You could use it to create some cute and personalized holiday cards or invitations to send to your friends and family.
Making winter decorations, such as banners or garlands: Or, if you're feeling crafty, you could use the template to make some festive mitten decorations like a banner or garland to hang up in your home.
Coloring page or painting activities for children: Kids might also enjoy using the template for coloring or painting activities.
Use as a classroom project: You can use the mitten outline to have the children learn shapes and colors with pom poms, glitter, markers, crayons and more!
Stencils: You can use these as a mitten stencil printout, which you can use to make your own mitten decorations.
The possibilities are endless with this free mitten template, so feel free to get creative and have some winter fun.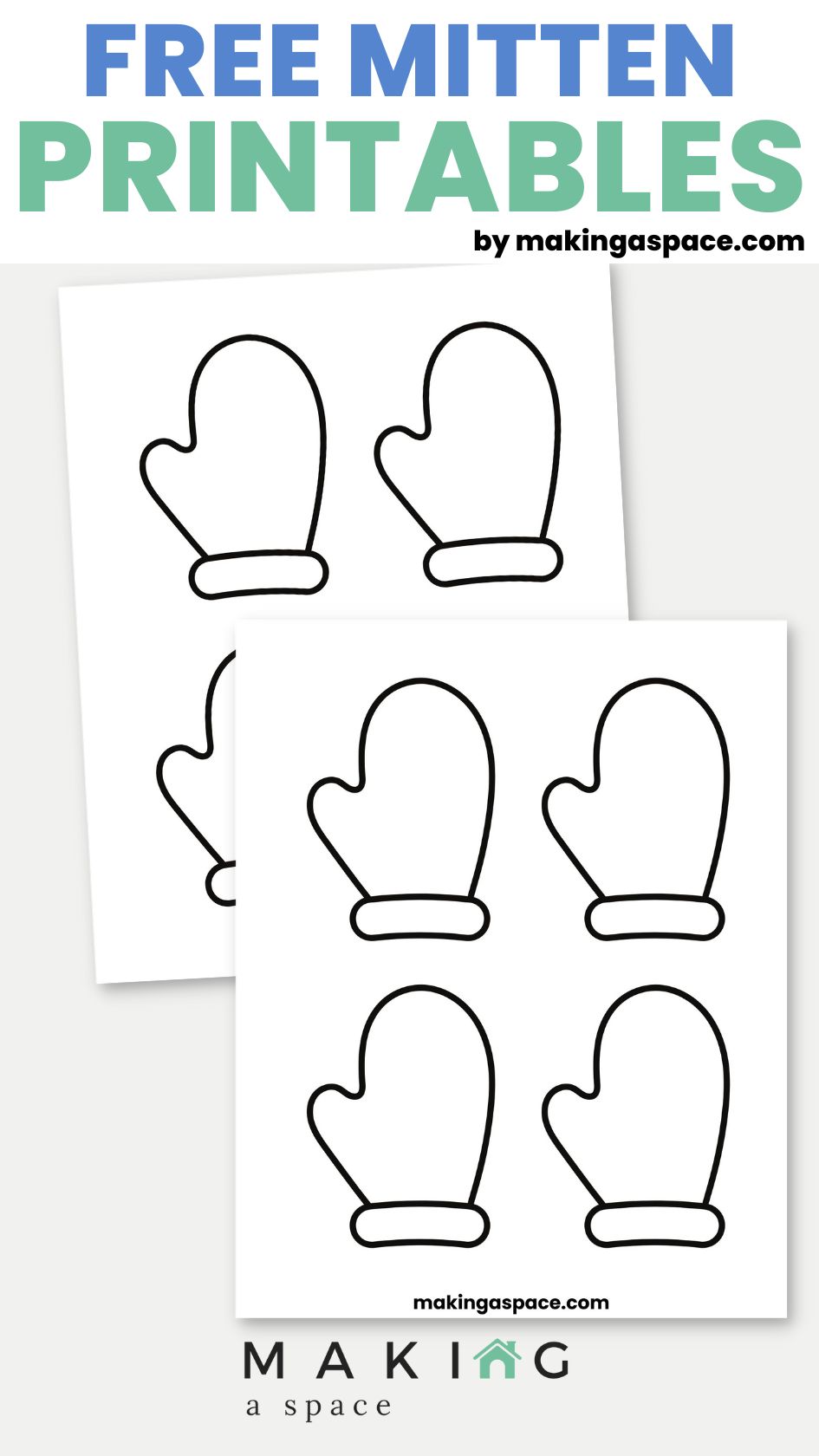 Printable Mitten Template
Get our mitten printable outline and get creative! Use the template to create cute and personalized holiday cards, decorations, or gift tags, or use it as a stencil for painting or coloring activities. With endless possibilities, our four page mitten printable template is perfect for kids and adults alike.
Get the blank mitten template now and start crafting!
More Free Winter Crafts, Activities & Printables