Printable Dogs Chore List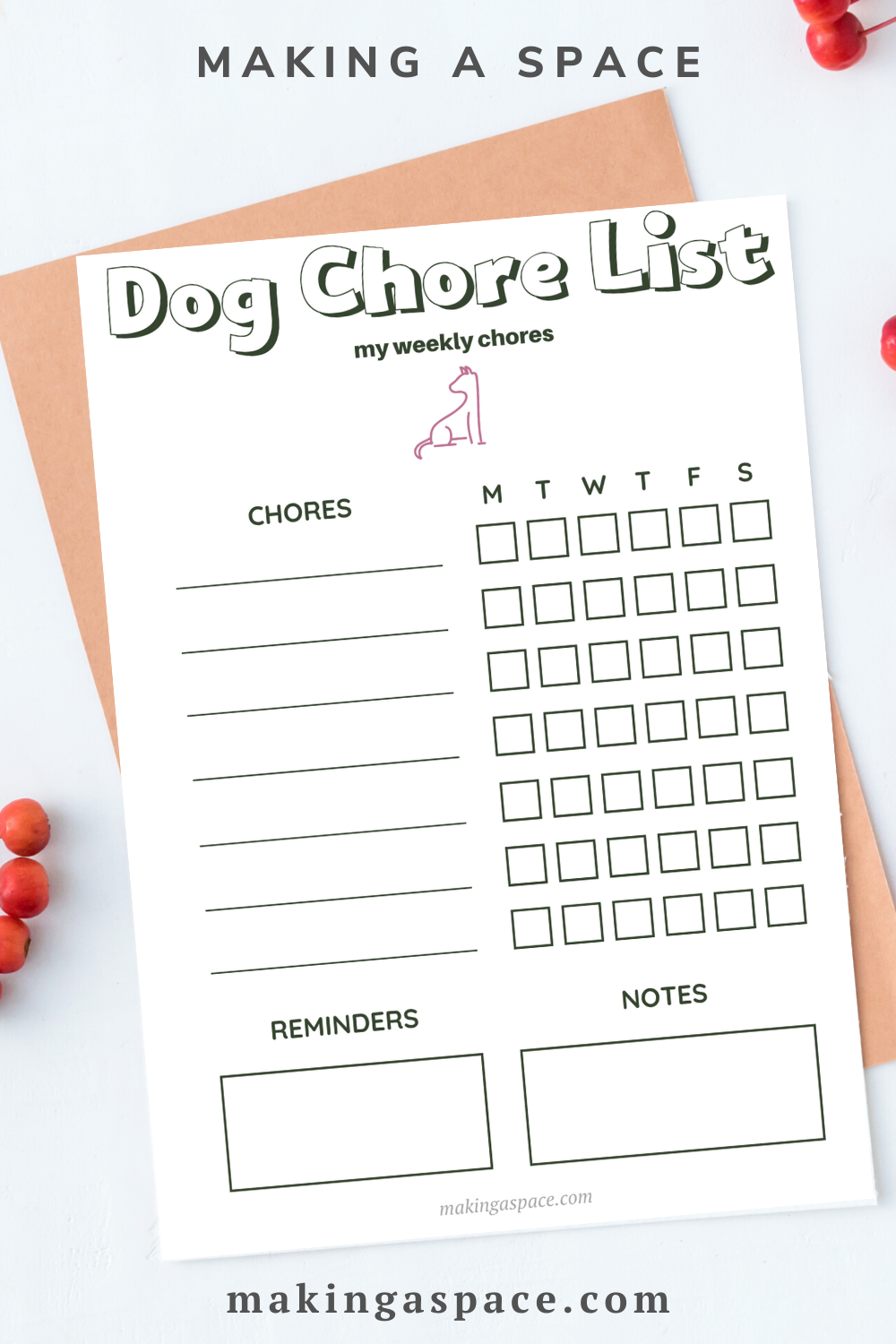 Having a dog or puppy in your household is a responsibly that the whole family can share in. This dog's chore list will is a great way to teach children about how to take care of a dog, while meanwhile they are having fun doing it.
Scroll on down to get the free blank printable dogs chore list that can be easily customized for your family!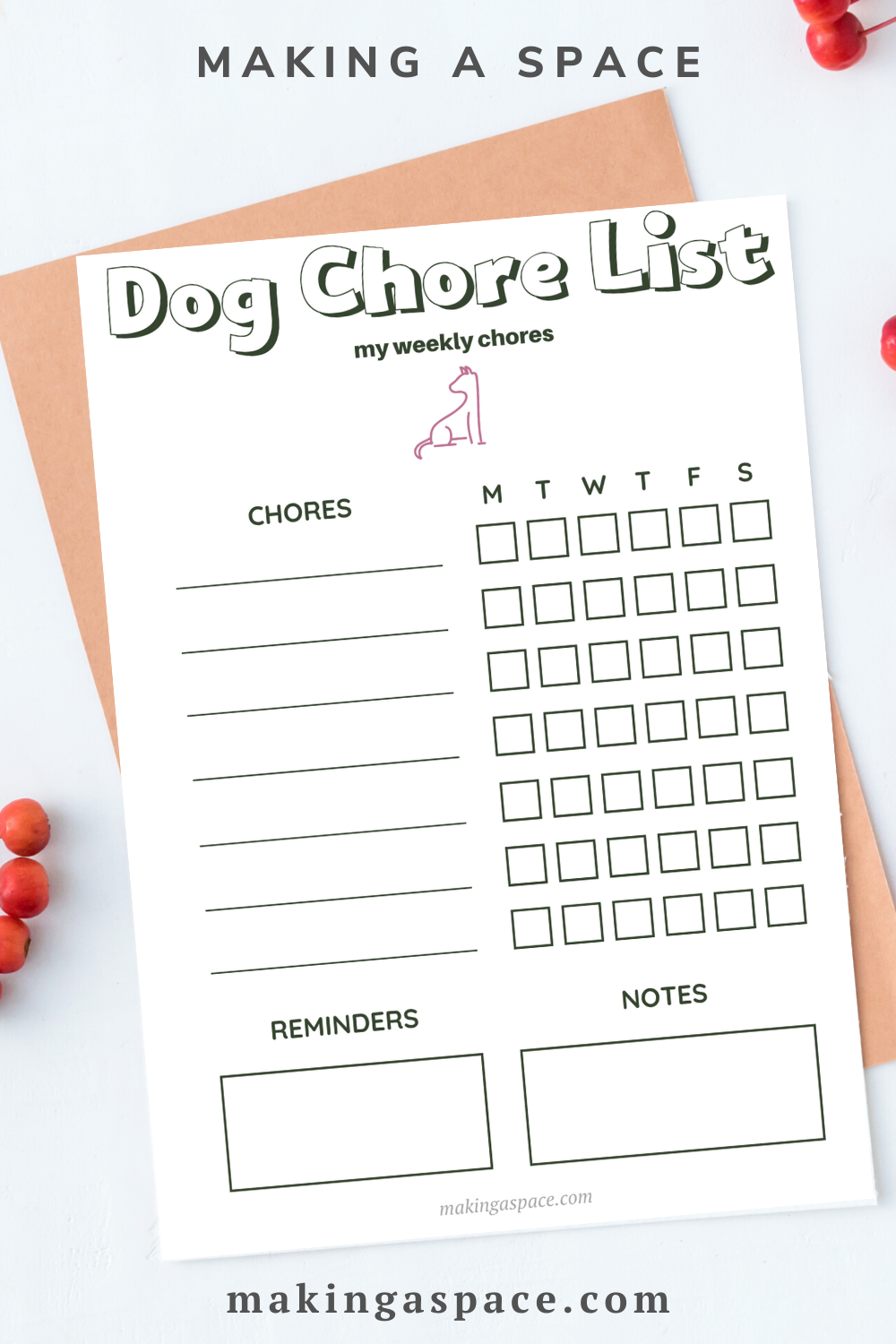 Types of Chores for Taking Care of a Dog
Since this dog chore chart printable is blank, it can be filled in with whatever you please, but I thought I would offer a few dog chore suggestions of my own that may work for your family.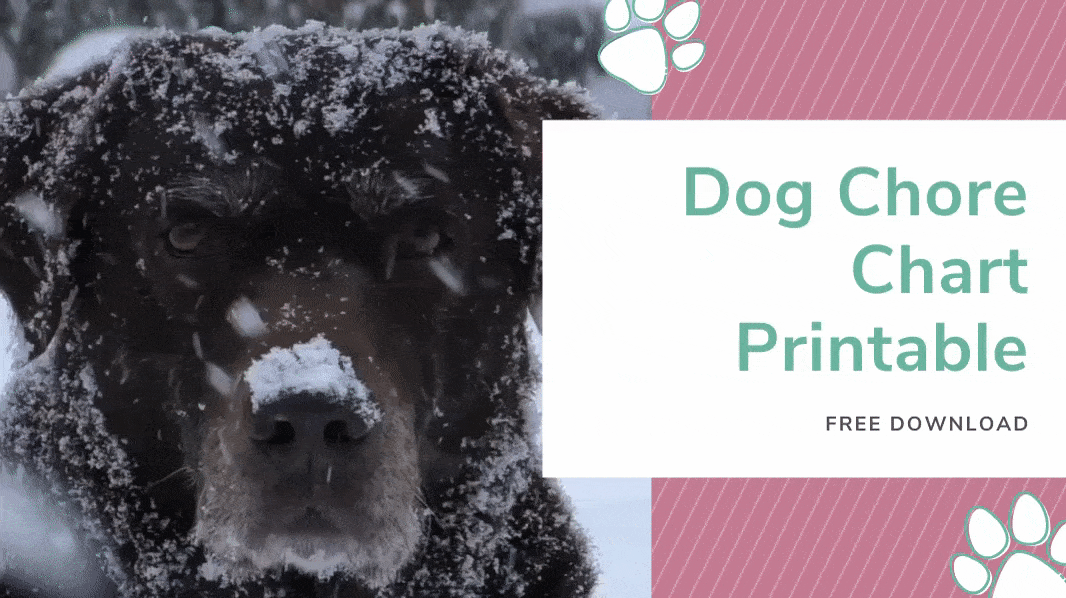 5 Chores To Help Care for A Dog
#1. Feeding the Dog
This task is one that may require some help from parents, depending on the age of the child. I would recommend this chore be only for children over the age of ten years for safety reasons.
For our two pups, we use a dog food scoop with measurements already on it that helps the kids to know exactly how much to feed them.
#2. Walking the Dog
This is a chore in our house that is always on the to-do list. The kids know once both dogs have a walk, they are allowed to pick an activity of their choosing to spend some time on, which is usually electronics.
For safety reasons, we use a harness and a leash with two handles for maximum control when the kids are walking the dogs.
This chore may not work for your family, depending on how well your pup walks on a leash.
#3. Brushing the Dog
This is one my kids love doing as much as the dogs love getting brushed. I recommend this activity be outside if the weather permits. Dog hair tumbleweeds are not that fun to clean up. 😉
We use a FURminator brush and LOVE it for our pups. I highly suggest this brushing tool if you have a thicker haired pup, such as a German Shepherd or Golden Retriever. You will thank me later. 🙂
#4. Making Sure the Dog Has Water
This chore is great for kids to do throughout the day. I have my children check the dog's water bowl at least 3-4 times a day to make sure the bowl is filled.
When they do see that the bowl is empty, they fill it up and then can return to whatever they were doing previously.
#5. Training the Dog
Teaching your dog how to sit, shake or speak can be a fun family activity. After a set way has been determined as a family how you'd like to train the dog, the fun can begin.
If you'd like to use small training treats as rewards to keep your pup interested, that is a great option too. I'd suggest kids are supervised during this part of the chore for safety reasons.
---
Download the Free Dog Responsibility Chart Printable
Once you have looked over the list above, be sure to download the free chart below.
Click the button below to download the blank dog chore list. Enjoy!

If you have any suggestions for more dog chores to add to this list, please let me know in the comments!
Expert Tip: Use a laminator and a dry-erase marker to use this chart over and over again.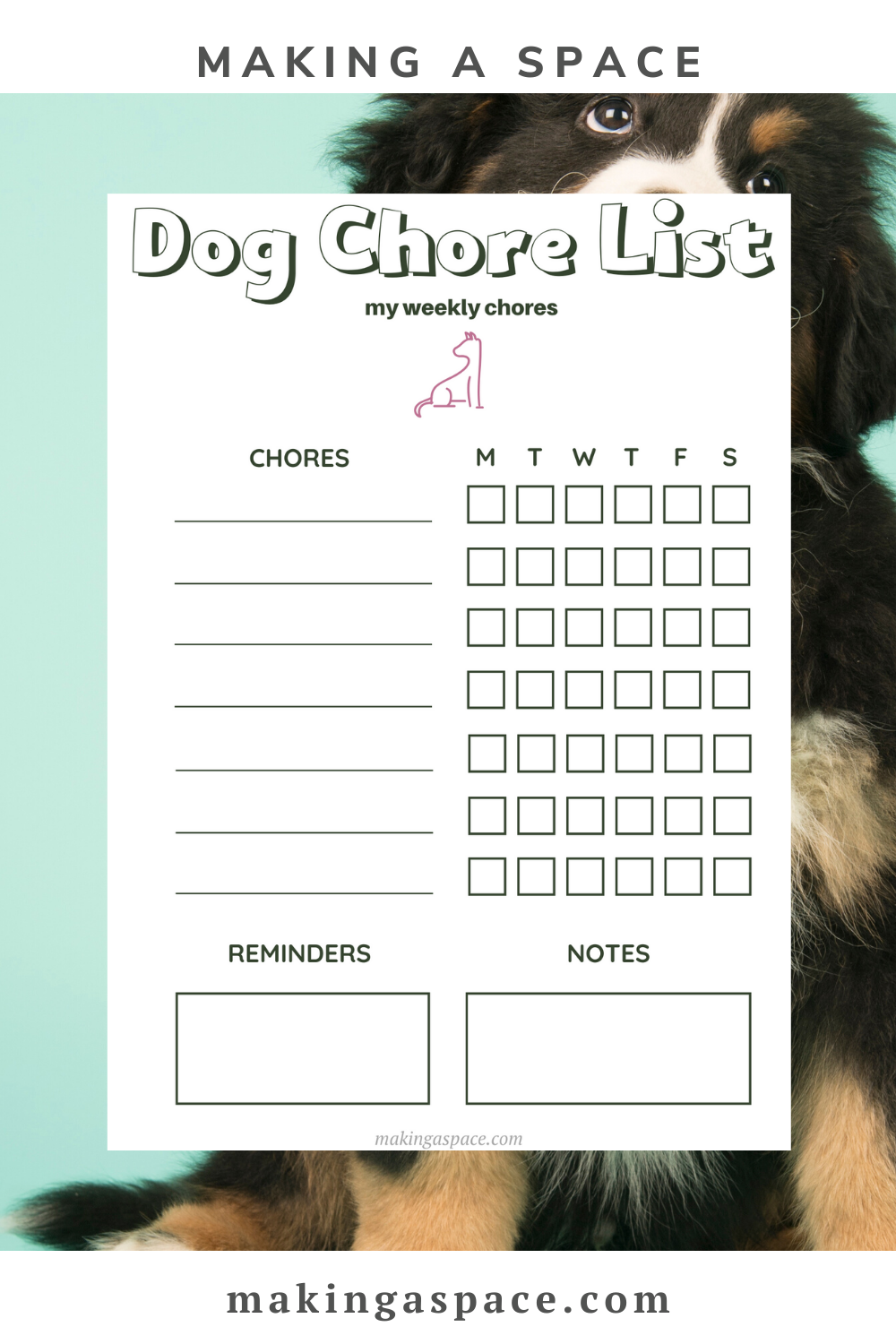 You May Also Like These Printable Charts
I hope you enjoy this chart! If you'd like more free chore charts, then check out my morning routine chart and house chore chart printable.