210 Best Taylor Swift Lyrics as Instagram Captions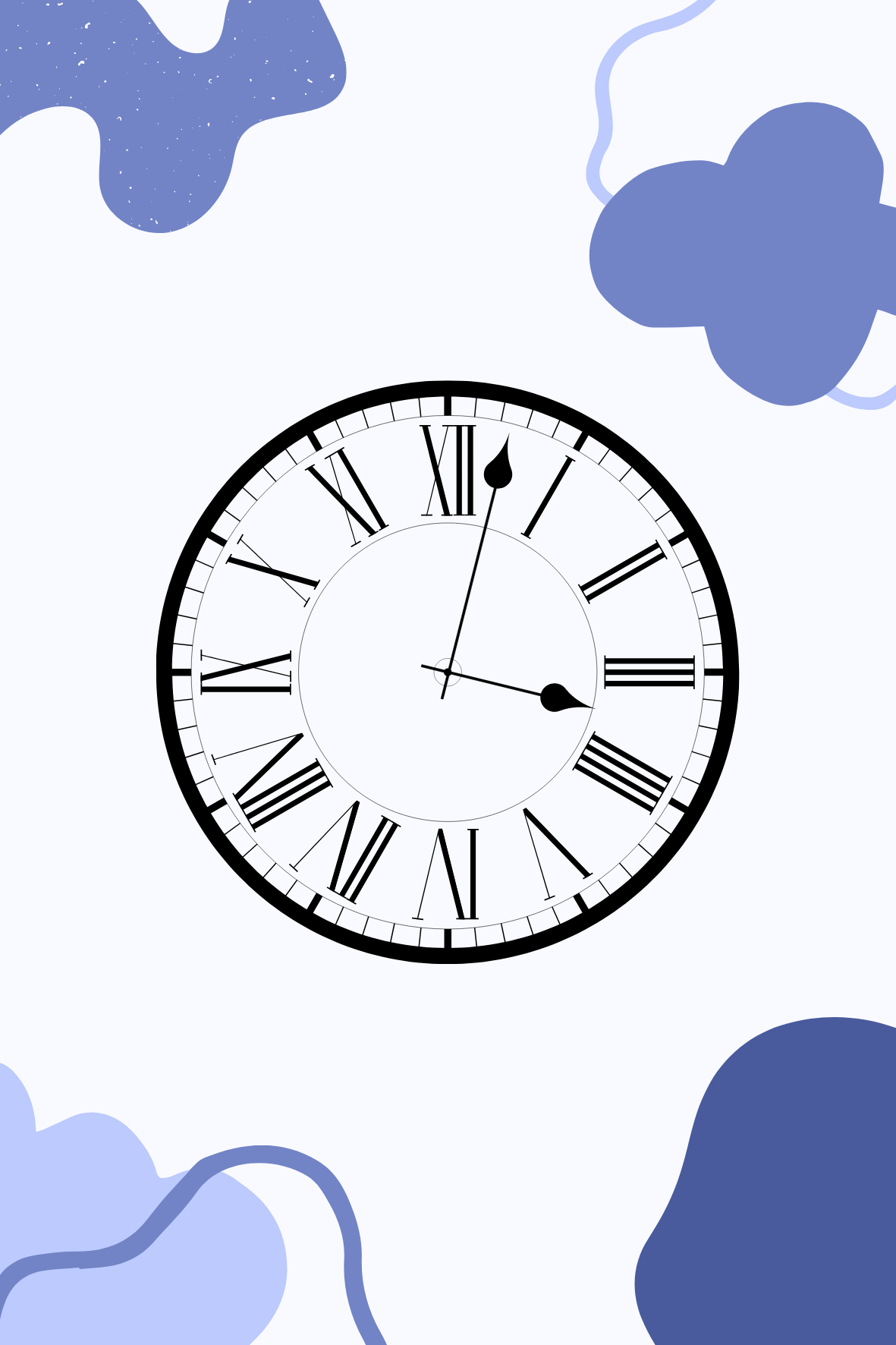 With the international leg of the Eras Tour coming up, we are in need of some fun, aesthetic and unique Taylor Swift Instagram captions! Use lyrics from albums like Speak Now, Folklore, Midnights, and more! We've explored many Taylor Swift tracks to find the best of the best! So, enjoy finding your Eras Tour Instagram caption with more than 200 of the best Taylor Swift lyrics to choose from!
Take me to…
Debut · Fearless (TV) · Speak Now (TV) · Red (TV) · 1989 · Reputation · Lover · Folklore Evermore · Midnights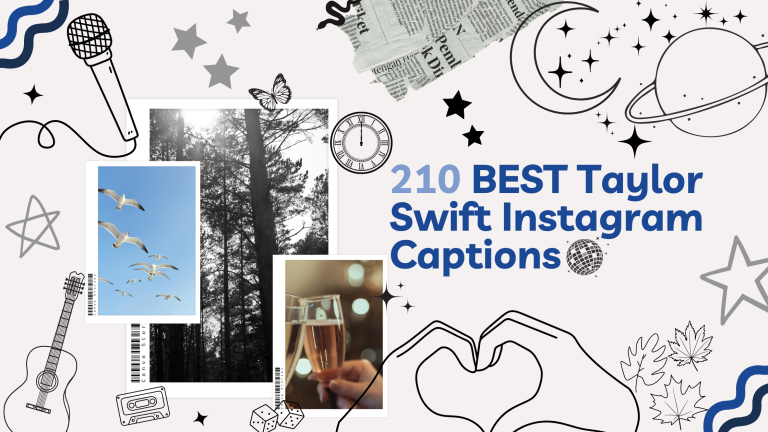 DEBUT
"And I was right there beside 'her' all summer long" Tim McGraw
"The one we danced to all night long" Tim McGraw
"When you think Tim McGraw, I hope you think of me" Tim McGraw
"It's hard not to find it all a little bittersweet" Tim McGraw
"Could you tell me what more do I need?" A Place In This World
"And I stood there loving you" Cold As You
"'Taylor' finds another way to be the highlight of my day" Stay Beautiful
"I looked at you like the stars that shine" Mary's Song (Oh My My My)
"Asking God if he could play it again" Our Song
"Friday night beneath the stars" I'm Only Me When I'm With You

FEARLESS (TAYLOR'S VERSION)
"But you're just so cool" Fearless
"I don't know how it gets better than this" Fearless
"In a storm in my best dress" Fearless
"But with you, I'd dance" Fearless
"In this one-horse town, I wanna stay right here" Fearless
"In this moment now, capture it, remember it" Fearless
"See the lights, see the party, the ball gowns" Love Story
"Come feel this magic" Hey Stephen
"Been here all along" You Belong With Me
"You've got a smile that could light up this whole town" You Belong With Me
"The music starts playin'" Breathe
"It's the kinda ending you don't really wanna see" Breathe
"I couldn't ask for anything better" The Way I Loved You
"It's a roller coaster kinda rush" The Way I Loved You
"Wild and crazy" The Way I Loved You
"I hold onto the night" Forever & Always
"Forever & Always" Forever & Always
"I know I had the best day with you today" The Best Day
"It was the night things changed" Change
"'Cause I'ma stay through it all" Jump Then Fall
"When I'm in this dream" Untouchable
"I've watched you so long, screamed your name" Come In With The Rain
"There ain't nothing more right" Superstar
"And all the girls in the front row scream(ed) your name" Superstar
"Goin' through the photographs, starin' at the phone" The Other Side Of The Door
"And the faded picture of a beautiful night" The Other Side Of The Door
"Today was a fairytale" Today Was A Fairytale
"Can you feel this magic in the air?" Today Was A Fairytale
"Mr./Ms. I've been waiting for you all my life" Mr. Perfectly Fine
"It's the best seat, in the best room" Mr. Perfectly Fine
"When it was good baby, it was good, baby" We Were Happy
"When it's sunny or storming, I'll be waiting" That's When
"I knew I'd run into you somewhere" Don't You

SPEAK NOW (TAYLOR'S VERSION)
"The moment, I can see it" Mine
"You are the best thing that's ever been mine" Mine
"Yes, yes, this is what (I'll think) about" Mine
"Braced myself for the goodbye" Mine
"Hold on and make it last" Mine
"And you stood there in front of me, just close enough to touch" Sparks Fly
"Drop everything now" Sparks Fly
"Watch(ed) the lights go wild" Sparks Fly
"I think about summer, all the beautiful times" Back To December
"Wearing a gown shaped like a pastry" Speak Now
"I lose myself in a daydream" Speak Now
"But I'm only looking at you" Speak Now
"How I was losing my mind when I saw you here" The Story Of Us
"This night is sparkling/This night is flawless, don't you let it go" Enchanted
"I was enchanted to meet you" Enchanted
"The story starts when it was hot, and it was summer" Better Than Revenge
"Remember this moment" Long Live
"The crowds in stands went wild" Long Live
"Long live all the magic we made" Long Live
"How the kingdom lights shined just for me and you" Long Live
"Confetti falls to the ground" Long Live
"I had the time of my life, with you" Long Live
"I loved you from the very first day" Superman
"She's the kind of book that you can't put down" When Emma Falls In Love
"We really were timeless" Timeless

RED (TAYLOR'S VERSION)
"And I'll never be the same" State of Grace
"This is the worthwhile fight" State Of Grace
"Forever going with the flow" Treacherous
"Flew me to places I'd never been" I Knew You Were Trouble
"It feels like a perfect night" 22
"It feels like one of those nights" 22
"Everything will be alright if we just keep dancing" 22
"I've been loving you for quite some time, time, time" Stay Stay Stay
"I just like hanging out with you" Stay Stay Stay
"And right there where we stood was holy ground" Holy Ground
"And the camera flashes" The Lucky One
"What a marvelous tune" Starlight
"And we were dancing like we're made of starlight" Starlight
"And this is when the feeling sinks in" Come Back…Be Here
"I'll sing like no one cares" Run
"I could see this view a hundred times" Run
"I miss you like it was the very first night" The Very First Night
"I drive down different roads, but they all lead back to you" The Very First Night
"Something 'bout it felt like home somehow" All Too Well (10 Minute Version)
"I remember it all too well" All Too Well (10 Minute Version)
"It was rare, I was there" All Too Well (10 Minute Version)

1989
"I could dance to this beat forevermore" Welcome To New York
"'Cause, darling, I'm a nightmare dressed like a daydream" Blank Space
"'Cause we never go out of style" Style
"The rest of the world was black and white, but we were in screaming color" Out Of The Woods
"The night we couldn't quite forget" Out Of The Woods
"I stay out too late" Shake it Off
"Can't stop, won't stop movin'" Shake It Off
"It's like I got this music in my mind" Shake It Off
"I make the moves up as I go" Shake It Off
"I'll never forget you as long as I live" I Wish You Would
"You forgive, you forget, but you never let it go" Bad Blood
"Say you'll remember me" Wildest Dreams
"That's how you get the girl" How You Get The Girl
"This love left a permanent mark" This Love
"And you know for me, it's always you" I Know Places
"We found Wonderland, you and I got lost in it" Wonderland
"We pretended it could last forever" Wonderland
"Time moved too fast" You Are In Love
"But every night with us is like a dream" New Romantics
"We are too busy dancing" New Romantics
"The best people in life are free" New Romantics

REPUTATION
"Are you ready for it?" …Ready For It?
"Baby, let the games begin" …Ready For It?
"I hit you like bang" Endgame
"Most fun I ever had and I'd do it over and over and over again if I could" I Did Something Bad
"I once was poison ivy, but now I'm your daisy" Don't Blame Me
"Trip of my life" Don't Blame Me
"Honey, I rose up from the dead" Look What You Made Me Do
"See you in the dark" So It Goes…
"Unless you wanna come along?" Gorgeous
"It was the best of times, the worst of crimes" Getaway Car
"Nothin' good starts in a getaway car" Getaway Car
"Salute to me, I'm your American queen" King Of My Heart
"And all at once, you are the one I have been waiting for" King Of My Heart
"Deep blue, but you painted me golden" Dancing With Our Hands Tied
"Here's a toast to my real friends" This Is Why We Can't Have Nice Things
"There's glitter on the floor after the party" New Year's Day
"Hold on to the memories, they will hold on to you" New Year's Day

LOVER
"But then something happened one magical night" I Forgot That You Existed
"Its a cruel summer with you" Cruel Summer
"Devils roll the dice, angels roll their eyes" Cruel Summer
"And there's a dazzling haze" Lover
"Have I known you 20 seconds, or 20 years?" Lover
"And at every table, I'll save you a seat" Lover
"I'm ready for combat" The Archer
"They see right through me" The Archer
"Help me hold onto you" The Archer
"It's been a long time coming" Miss Americana & The Heartbreak Prince
"I counted days, I counted miles to see you there" Miss Americana & The Heartbreak Prince
"Three times 'cause I've waited my whole life" Paper Rings
"Hope it never ends" Cornelia Street
"I ask the traffic lights if it'll be all right, they say, 'I don't know'" Death By A Thousand Cuts
"Meet me in the afterglow" Afterglow
"I'm the only one of me" ME!
"I don't wanna look at anything else now that I saw you" Daylight
"And I can still see it all in my mind" Daylight
"I wanna be defined by the things that I love" Daylight
"You are what you love" Daylight

FOLKLORE
"But we were something, don't you think so?" the 1
"High heels on cobblestones" cardigan
"I knew you'd linger like a tattoo kiss" cardigan
"Who knows if I never showed up what could've been" the last great american dynasty
"I had a marvelous time" the last great american dynasty
"I'll show you every version of 'myself' tonight" mirrorball
"Spinnin' in my highest heels, love" mirrorball
"Love you to the moon and to Saturn" seven
"Passed down like folk songs, our love lasts so long" seven
"I never needed anything more" august
"Back beneath the sun" august
"To live for the hope of it all" august
"Meet me behind the mall" august
"You're a flashback in a film reel" this is me trying
"All along there was some invisible string tying you to me" invisible string
"Time, mystical time" invisible string
"One single thread of gold tied me to you" invisible string
"I don't know anything, but I know I miss you" betty
"The devils in the details, but you got a friend in me" peace
"Take me to the lakes" the lakes

EVERMORE
"Wherever you stray, I follow" willow
"How evergreen, our group of friends" champagne problems
"With your hair falling into place like dominoes" gold rush
"And it always leads to you in my hometown" 'tis the damn season
"I sit and listen" tolerate it
"It smells like infidelity" no body, no crime
"But I ain't lettin' up until the day I die" no body, no crime
"She was with me, dude" no body, no crime
"It's never too late to come back to my side" dorothea
"And now I'm covered in you" ivy
"You're a cowboy like me" cowboy like me
"Now, I'm all about you" long story short
"And my waves meet your shore" long story short
"Help, I'm still at the restaurant" right where you left me
"I stayed there, dust collected on my pinned up hair" right where you left me

MIDNIGHTS
"I just wanna stay in that lavender haze" Lavender Haze
"It's me, hi, I'm the problem it's me" Anti-Hero
"Flying in a dream" Snow On The Beach
"This scene feels like what I once saw on a screen" Snow On The Beach
"I waited ages to see you there" You're On Your Own, Kid
"Take the moment and taste it" You're On Your Own, Kid
"Midnights like this" Midnight Rain
"Draw the cat eye, sharp enough to kill a man" Vigilante Shit
"They said looks can kill and I might try" Vigilante Shit
"The lady simply had enough" Vigilante Shit
"And by the way, I'm going out tonight" Bejeweled
"When I walk in the room, I can still make the whole place shimmer" Bejeweled
"I polish up real nice" Bejeweled
"A diamonds gotta shine" Bejeweled
"Lost in the labyrinth of my mind" Labyrinth
"And I keep my side of the street clean" Karma
"Sweet like justice, karma is a queen" Karma
"Karma's a relaxing thought" Karma
"You and I ended up in the same room at the same time" Mastermind
"Checkmate, I couldn't lose" Mastermind
"It turned into something bigger" The Great War
"You were more than just a short time" Bigger Than The Whole Sky
"Some wannabe Z-lister" Paris
"Did you see the photos?" Paris
"I was taken by the view" Paris
"I was dancing around, dancing around it" High Infidelity
"It hits different this time" Hits Different
"Take me away" Hits Different

Hopefully you found a fun caption out of these Taylor Swift lyrics!
Check out some other articles by us!