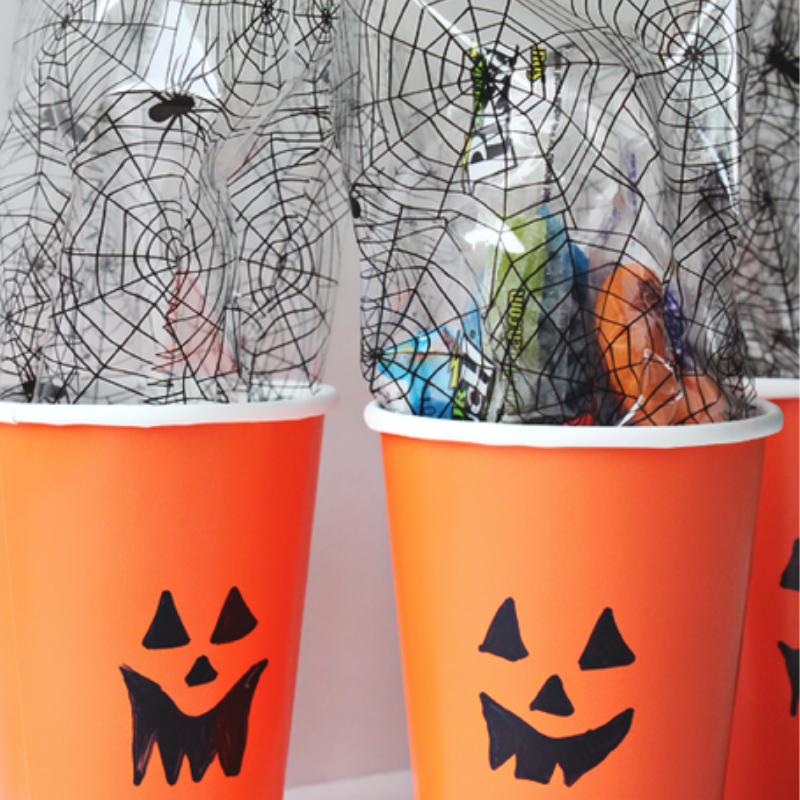 If you are looking for a last-minute Halloween gift for a school party or get together, then look no further! You'll love how easy these DIY Halloween treat cups are to make!
These Halloween pumpkin treat cups are super simple to put together, are fun for the kids to help make, and all the supplies can be found at the dollar store! These classroom Halloween treat DIY's are ones that you will go back to every Halloween season!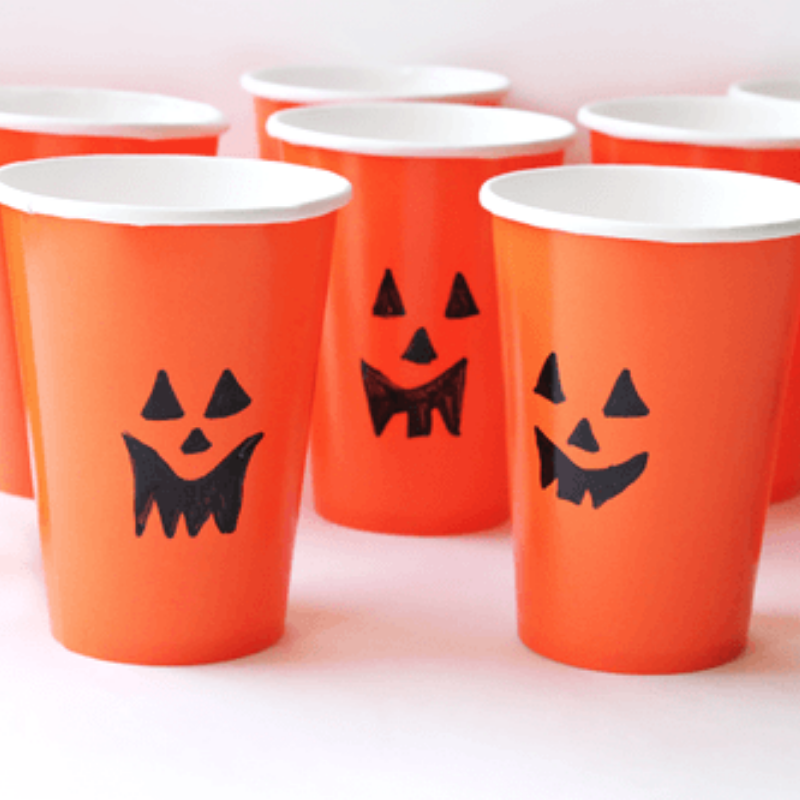 Great for Halloween Parties
I was inspired to make this Halloween party cup from a post I found on Pinterest didn't have the time to put everything into it that the tutorial called for, so I improvised.
I used some tags (free printable at the end) I already had made and attached them to the treat cups with the twist ties the cellophane bags came with.
The kids helped to fill our cups with candy, but if you are looking for a healthy Halloween treat for a classroom party, you could fill it with something else like goldfish, dried fruit or popcorn.
The kids are so excited to be able to pass them out at their next Halloween party!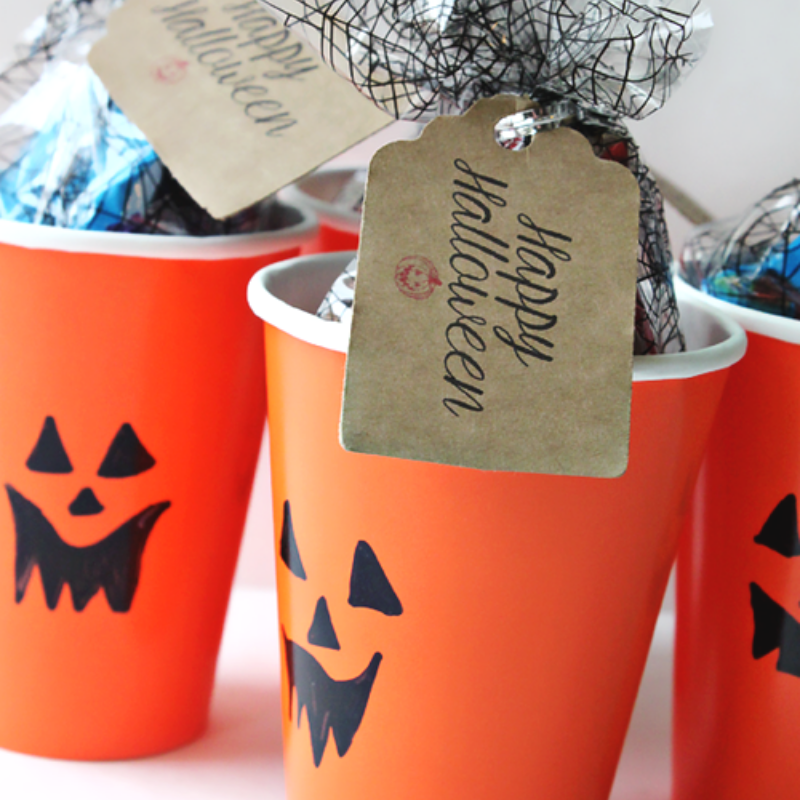 Halloween Pumpkin Treat Cups Craft
Skill Level: Easy
Supplies Needed:
Sharpie
Cellophane bags
Candy (any kind of candy will work!) or small toys
Orange Cups
Tags (optional)
After you gather your supplies to make these fun Halloween cups, you are then ready to get started!
How to Make Halloween Treat Cups
First, draw jack-o'-lantern faces on the cups with a sharpie. I drew on my cups free-handed but you could use a template if you'd prefer. This is also a part of the craft that you can have the kids help. It would be fun for them and will make these cups extra fun for their classmates.
Next, fill the cellophane bags with candy (or small toys) and place them in the cups that are drawn on. Close the bags with a twist tie or ribbon.
Lastly, if you wish add the printable tags to the top of the closed treat bag. You can find the free Halloween tag printable below!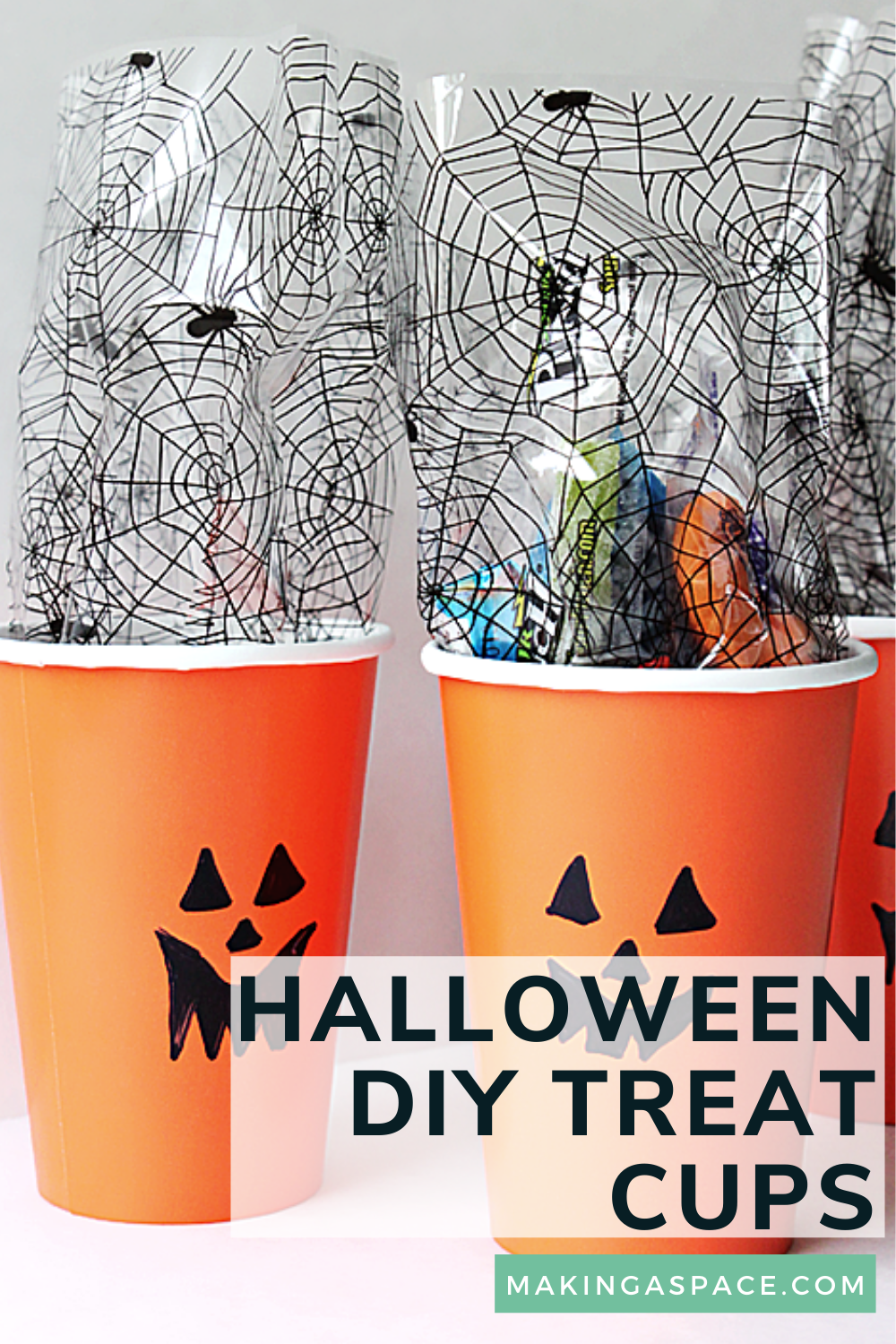 Halloween Tags for Treat Cups
(Optional)
For these Halloween tags will need Kraft paper, a printer, and a hole punch.
Attach tag with twist ties
Now that you are done all that is left is to pass these out at your Halloween party! I hope you have just as much fun making these Halloween pumpkin treat cups as I did!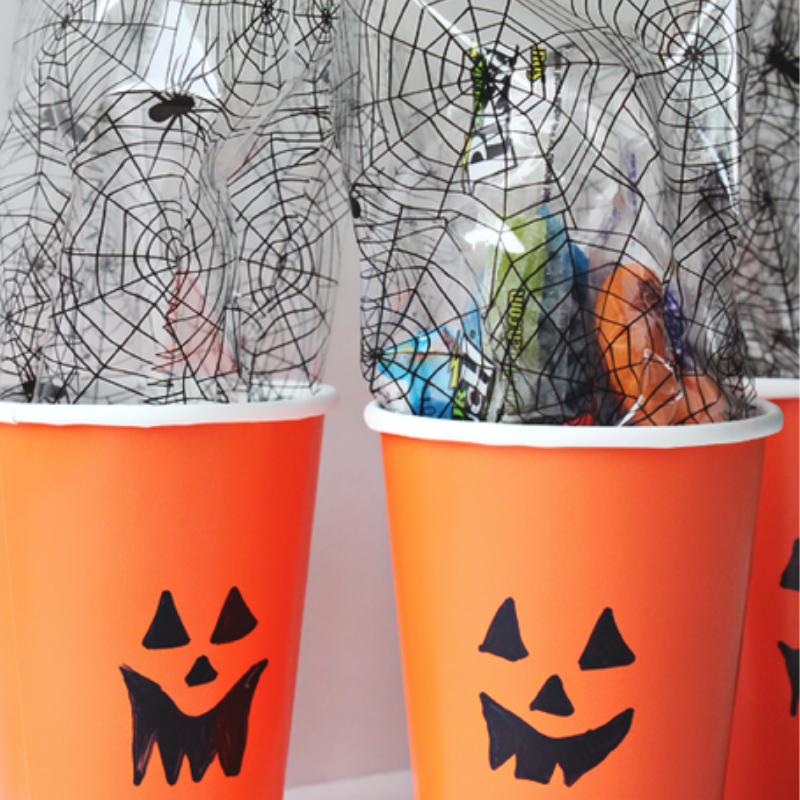 More DIY Ideas